Click image to enlarge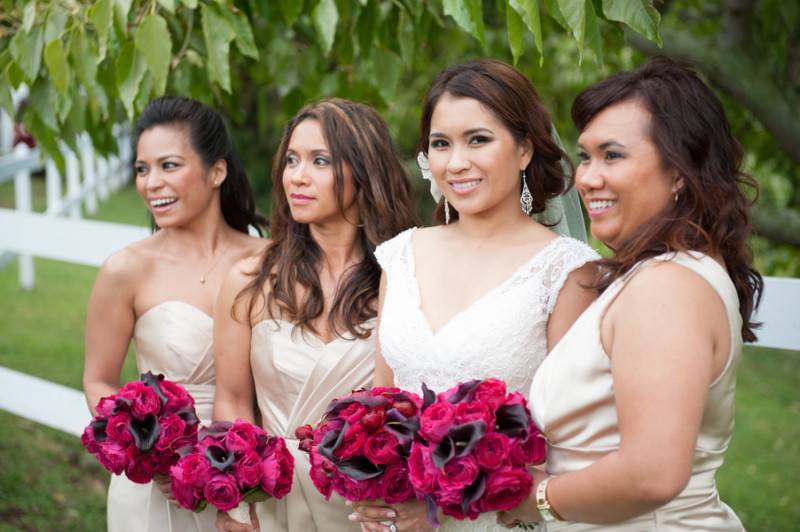 Like. Click to Vote
>
The view of the mountains and the sea, the beautiful bold color of pink, and the romance between Sheryl and Kevin, everything in this feature is just spectacular. Truly nothing short of awesome. I mean , just the opportunity to have your wedding around picturesque nature is already something to behold, but our couple knows how to kick it up a notch by making the rest of the details very elegant. And although you'd think that dark pink would look out of place in such a natural setting, it was actually the perfect complement for the blues and greens. Congratulations on such an awesome wedding day Sheryl & Kevin!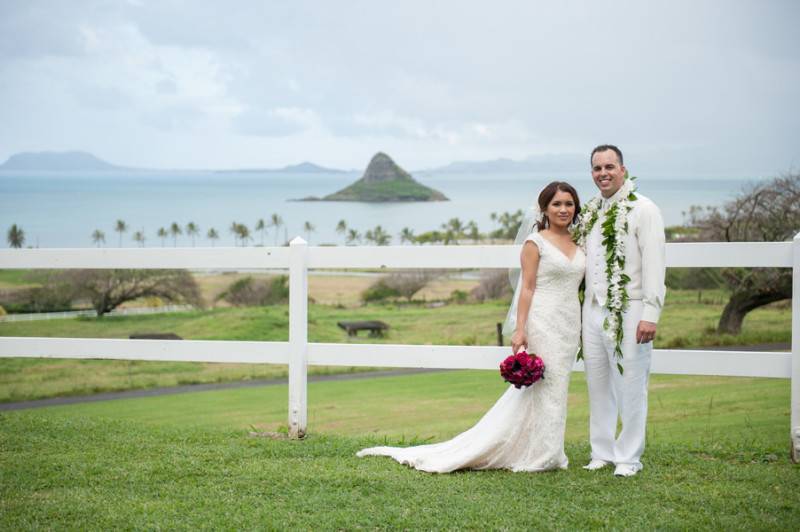 Photographer
What do you think is the overall story for this album?
A fun loving couple who were married in an intimate and emotional ceremony.
What was your favorite part of the day?
My favorite part of the day was the portraits with the bride and groom. The weather had been very unpredictable and rainy, but you would never know it by talking to the couple. They were so elated. Hearing them talk to each other during the portraits, you could feel how in love they really are.
Was there any Do it Yourself (DIY) projects? If so, can you describe them in detail?
The frames for the table assignments were DIY. The bride and groom added fresh flowers to the edges to give them a more colorful and decorated look.
What were the highlights from the ceremony & reception?
The highlight of the ceremony for me as a photographer was the emotions that the bride and groom felt for each other. The highlight of the reception was the overall feel of the celebration. Despite the rain, their friends and family had so much fun and were a very lively group.
Was there a theme for the ceremony and reception?
Bold Bright pink linens and flowers.
What part of the ceremonies do you think was the most memorable for the bride and groom? Guests?
The ceremony was very emotional and heartfelt. I think that being surrounded by their close family and friends in such an intimate gathering will always stand out to them.
Vendors
Photographer:  Rachel Robertson Photography
Venue:  Kualoa Ranch Hawaii Inc