Today's featured post will surely jump start your manic Monday! This exceptional love story of Alanna and Travis is truly one of a kind. They met online and fell in love. Eleven months later, Travis went on bended-knee and the rest, they say, is  history. They decided to incorporate their love for pubs and pugs on their wedding day. I'm pretty sure that this also hyped up Sandi Rufo Photography as we take a look at her wonderful shots during the day!

Alanna and Travis wanted it to be dramatic but also subtle in infusing the rich Irish culture into their wedding. Their pearl, navy and grey color palette did the trick! Travis wore  a grey suit white Alanna wore her pearl embroidered dress. Alanna's love of sunflowers added a warm tone to their refined simplistic look. Everything is taken cared of – even her personalized hanger looks awesome!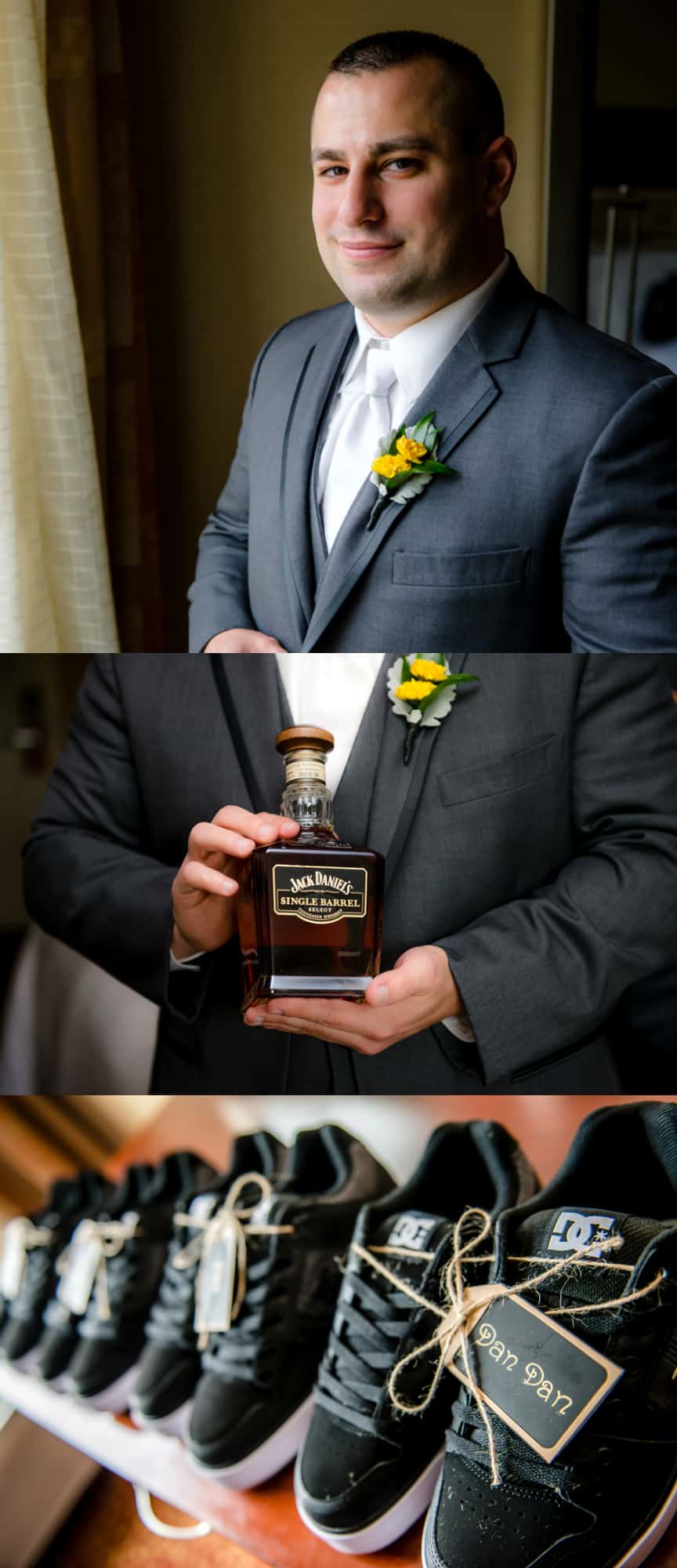 The Ceremony
Travis is a proud firefighter and wanted to make a tribute to all servicemen and women so he wore his firefighter's beret in their photo shoot. The venue was at Carlyle on the Green, New York and it was a simple garden ceremony filled with sunflowers. The grey and pearl color combination is beautiful. The purple dress of the bridesmaids brought elegance into their entourage. It was indeed an awesome day!
The Reception
The reception was dreamy! The venue, was adorned with everything they both love. From personalized placards to the bird houses and giveaways, every element in their reception is drizzled with their strong Irish inspiration.
The Decor
Extra Special Details
The pug. As Sandi shares, "They had me at "pug in the bridal party". When we heard that Alanna would be pulling their pug in a red wagon when her and Travis had their first look I was absolutely sold on the idea of capturing their vision."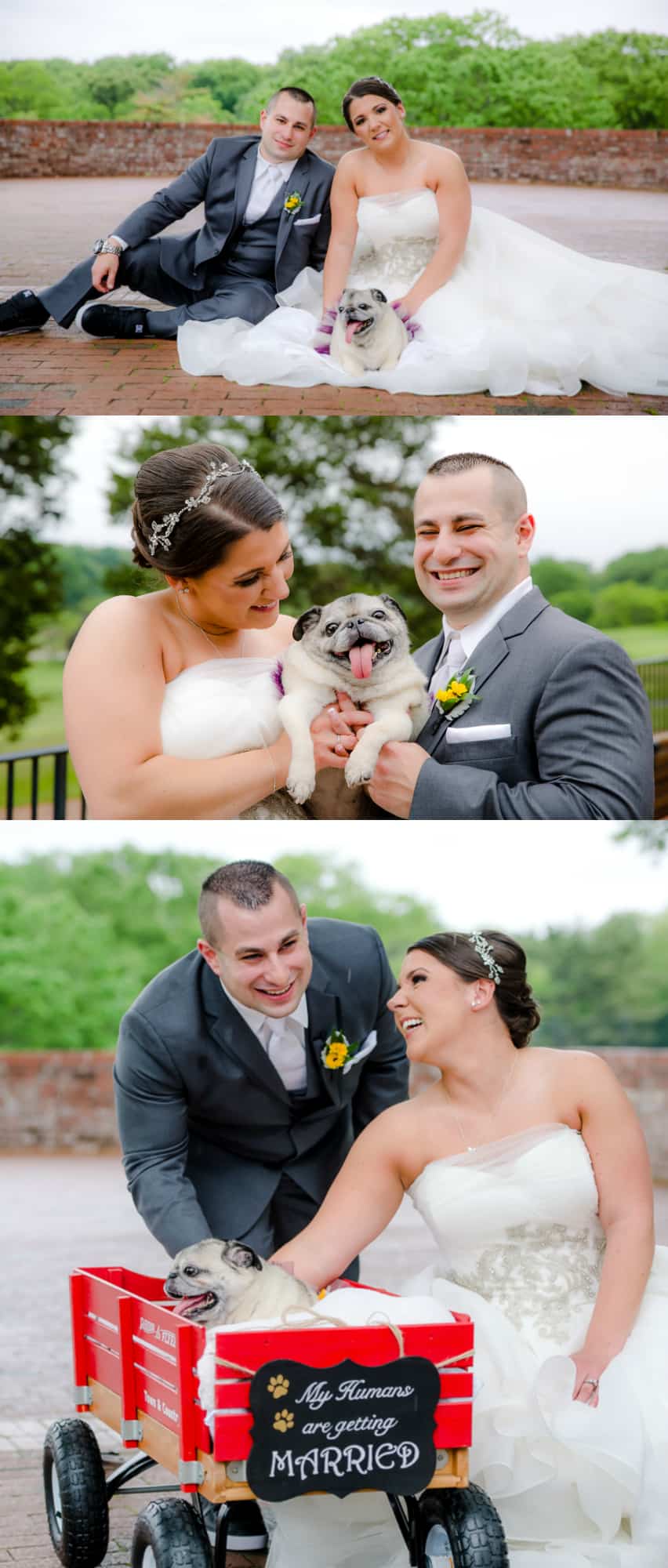 The Pub. Chugging a couple of pints won't hurt anyone, right? Precisely their idea, there's no Irish wedding without celebrating it in the pub. With beer pong tournaments and bagpipers playing their favorite songs, everyone had fun and enjoyed this beautiful Irish wedding. Cheers to the newly wed!
About the Photographer
Sandi Rufo Photography is super awesome because we love the real moments. We're always searching for the natural light and the organic feel of your wedding day to create a realistic story for you to look back on and transport you back to that place and time.
"Your love isn't staged, posed or scripted why should your photos be? It's all about The Real! The Real love, Real fun, Real laughter, and the really awesome moments of your wedding day.
Let's capture those moments so you can relive them every day. No posed, staged or scripted. Just you, me and my camera :)" Were located on Long Island, NY and we love traveling, especially to warm sunny places.
Wedding collections range from $3000 and up sandirufophoto@aol.com ~ 6318974470
Money Matters
$20,000 – $45,000
Vendors
Photographer:  Sandi Rufo Photography
Reception Venue: Carlyle on the Green
Event Planner: Elite Glamour Events of New York