Alyssa & Rich
Click image to enlarge
9

Like. Click to Vote
>
How It All Began
From the bride:
We started talking about our passion for New York Rangers hockey. We wouldn't say that we rushed through dinner, but when we finished dinner , we both looked at each other and asked if the other wanted to go to a bar nearby the watch the Rangers play the Pittsburg Penguins. After that night we were basically inseparable, after just 8 month of dating during a vacation together (NY Rangers Legends Cruise to Bermuda).
The Proposal
Rich proposed to Alyssa at sunset at a lovely beach side restaurant called coconuts. Who else can say that they celebrated their engagement with Adam Graves, Stephane Matteau, Ron Greschner and Ron Duguay and 100 other ranger fans. From there the rest is history.
A bit about the wedding:
Like most couples, our wedding day was booked over a year in advance. It wasn't until a few months before our wedding that NHL schedules were released and we found out it was also the home opener for our favorite hockey team the New York Rangers. Since we couldn't attend or watch the game we incorporated our passion for hockey and our love for each other into an unforgettable day! Our wedding day was one for the history books and we both enjoyed it. Our wedding ended with a bang [fireworks] courtesy of the other wedding hosted at the Palace.
Extra Special Details
The bridal outfits. The bridesmaids and matron of honor work sapphire blue dresses [or as Alyssa would describe "Rangers Blue"] and Rich's best man, Justin, is a fan of the Philadelphia Flyers a rival of the NY Rangers so they made sure to incorporate both teams with the men's cuff links.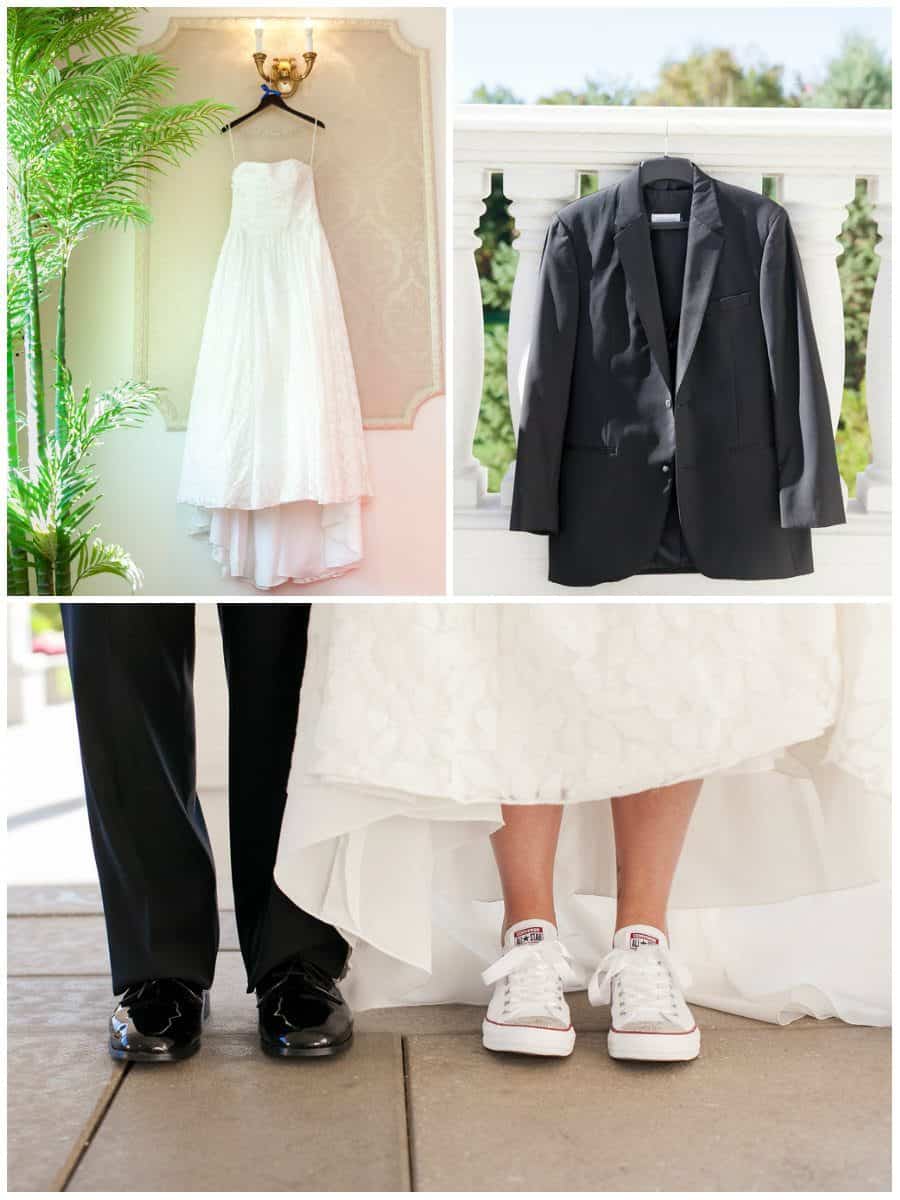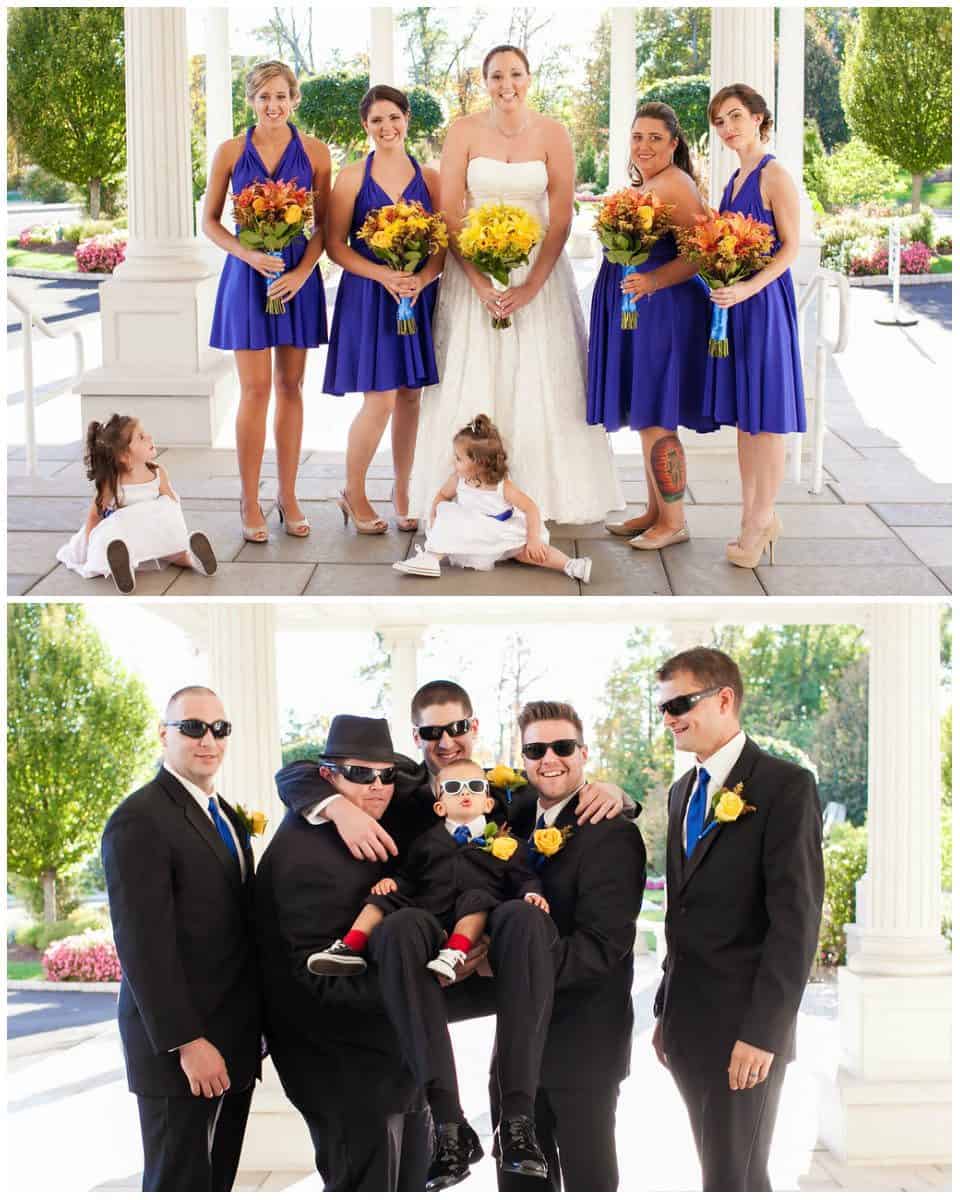 Modified vows. The bride and groom modified their vows to include a promise to stay up late and watch overtime hockey with each other for the rest of their lives.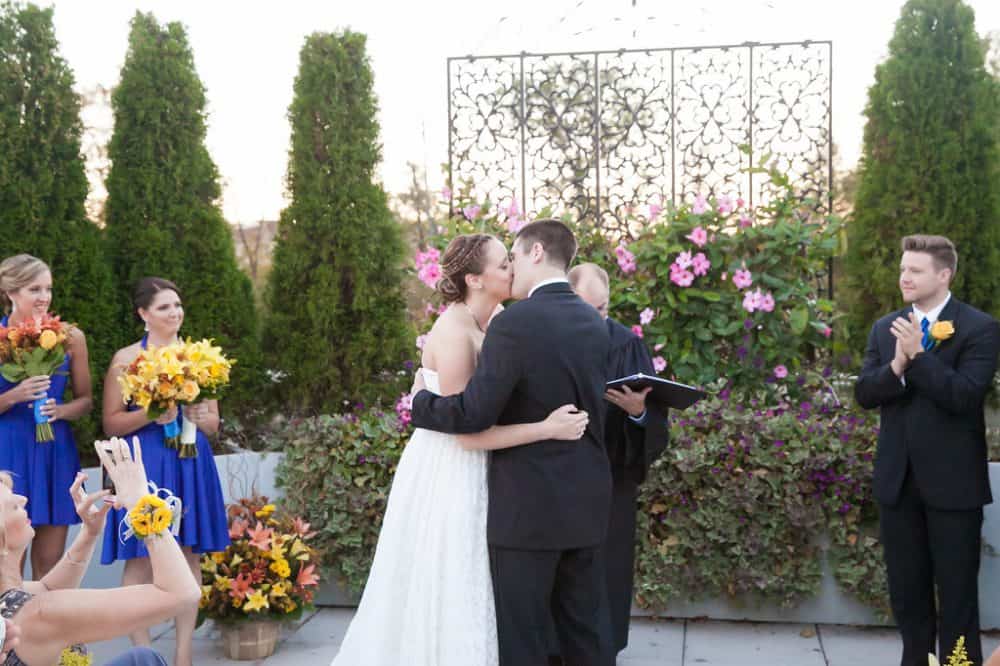 The signature drink. It was named "The Blue Line" referred to the blue line on a hockey rink for those who aren't hockey fans.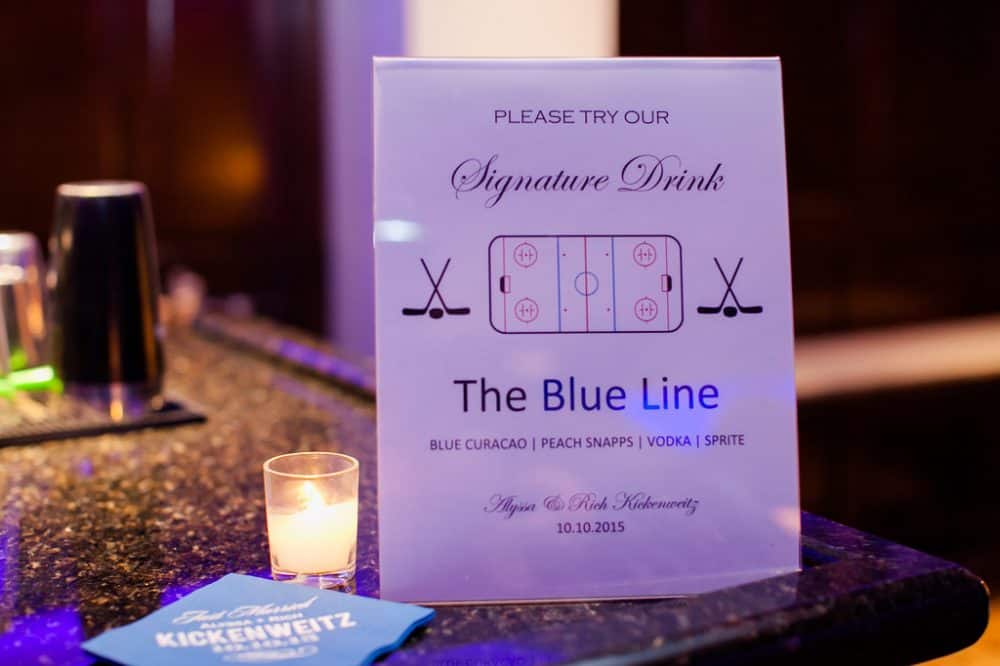 The Bride's Advice
Just enjoy the day, it truly is a special day filled with so much love. Don't sweat the small stuff and everything will work out. Behind the scenes at our wedding we had some hiccups but our guests to this day still don't know that our schedule hair & make up artist had to change within a week of the wedding, and that our officiant was unfortunately in a car accident and couldn't attend but he did find a replacement who did an amazing job. Things are bound to come up, but don't let them get the best of you because at the end of the day you are celebrating your love for each other and as long as you are there in front of your family and friends what more do you truly need. –Alyssa
Money Matters
$20,000 – $45,000
VENDORS
Ceremony/Reception: The Palace at Somerset
Park Florist: Nicole Foy
DJ: Elite Entertainment
Hair & Make Up: Bridal Xperience (Natalia Campos)
Invitations – Bed Bath & Beyond
Wedding Gown: David's Bridal
Bridesmaid Dresses: Etsy
Grooms/Groomsmen Attire: Men's Warehouse
Photographer: Meely Photography