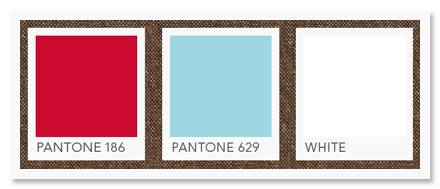 Alright, so bad news first: the site will not be relaunching its magablog inspired version today.Yes, magablog. For those of you outside the advertising industry, a magalog is a catalog with editorial content. Needless to say, I've spun it off my for my own purposes (though someone's probably preceded me in coining it…) to describe the vision I've had for this blog since the beginning: a resource to help fill the three month void between your Martha Stewart Weddings issues (side note: seriously, Martha? Seriously? You're killing us here!).
Good news: the delay is because my longtime internet design buddy Emily has volunteered to help me give Inspired Bride a makeover and I'd rather wait for it to be completed before I start launching all the new features. Sorry, guys.
In return for your patience, I'm letting you preview one of the color palettes that will be launching with the makeover. A tease, I know, but hopefully you'll enjoy it and it will hold you over! Furthermore, from here on out, I am making a distinction between inspiration boards and color palettes, which on our earlier board we simply blended. Our color palettes will be comprised of images that go across event styles (rustic, modern, niche, et cetera) but help you understand how your colors could potentially play out. Our inspiration boards on the other hand, while they may have dedicated palettes, will be strictly based on style. Hope that helps avoid confusion in the future – we'll have it noted on top of the section page, as well.
Without further ado, preview it here.
Edit 7/15: This guy has been updated and added to, and should now be seen here.