What we have for you today is an absolute bridal extravaganza! This styled shoot showcases five beautiful brides in various gowns and floral arrangements that embody the exciting, beautiful and magical splendor of modern brides. The venue is set at the Historic London Town & Gardens in Maryland and teemed with dazzling roses and a stunning golden bridge that looks perfect as you twirl under the sunshine. The story behind this showcase is to find your whimsy and believe in the magic of a every moment. Scroll down below for more of Amanda MacPhee Studios' snaps and enjoy the beauty of this magical garden!
We're All About the Details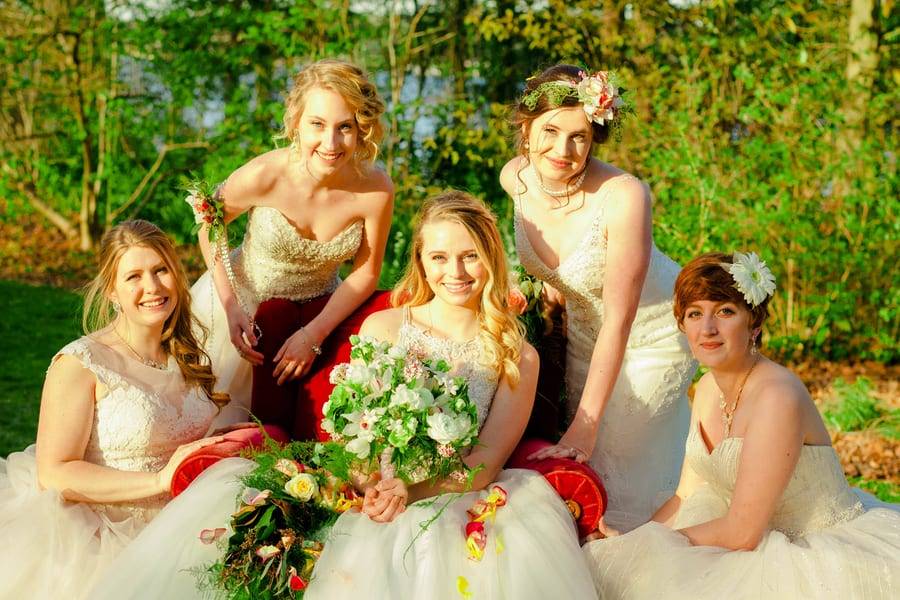 The Bridge
A gorgeous garland adorned with white and pink flowers is draped over a lone magical bridge. Small lanterns dot the landing that creates a whimsical ambiance to the already magical theme.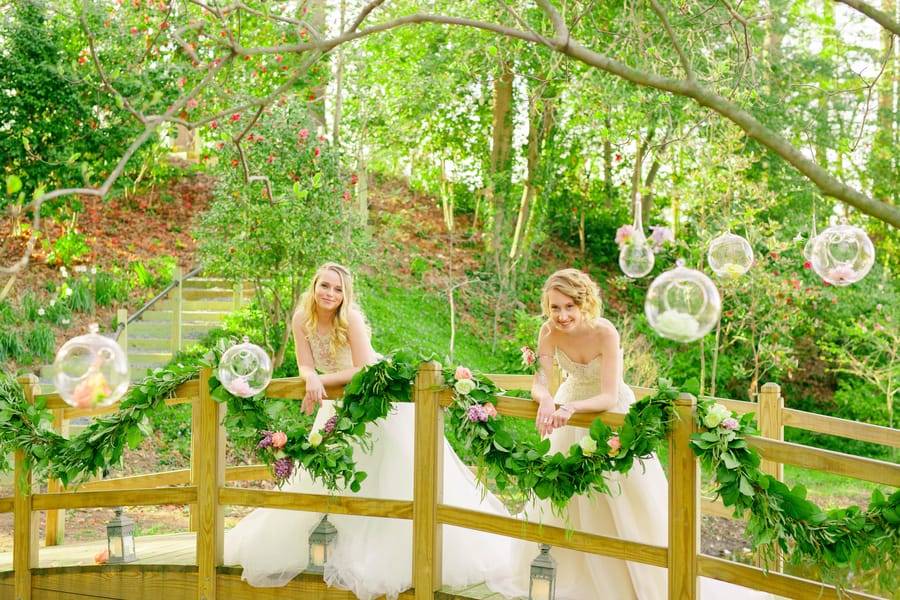 The Floral Arrangements
The floral arrangements that adorn each girls hair, arm or neck looks fantastic! Each one of A Bloom Florist's arrangement is unique in its own way but is also a magical detail that will transport you to your dream wedding as you prod along the aisle.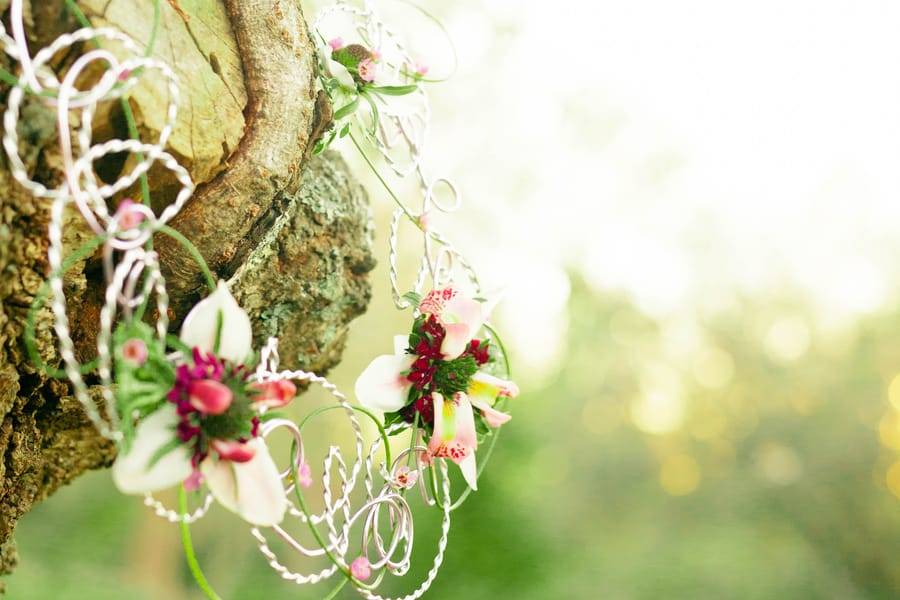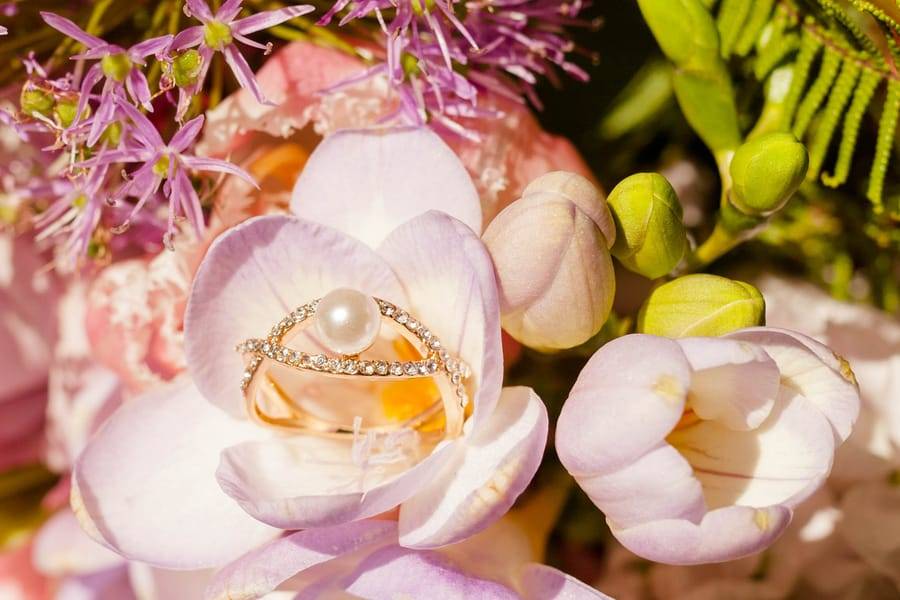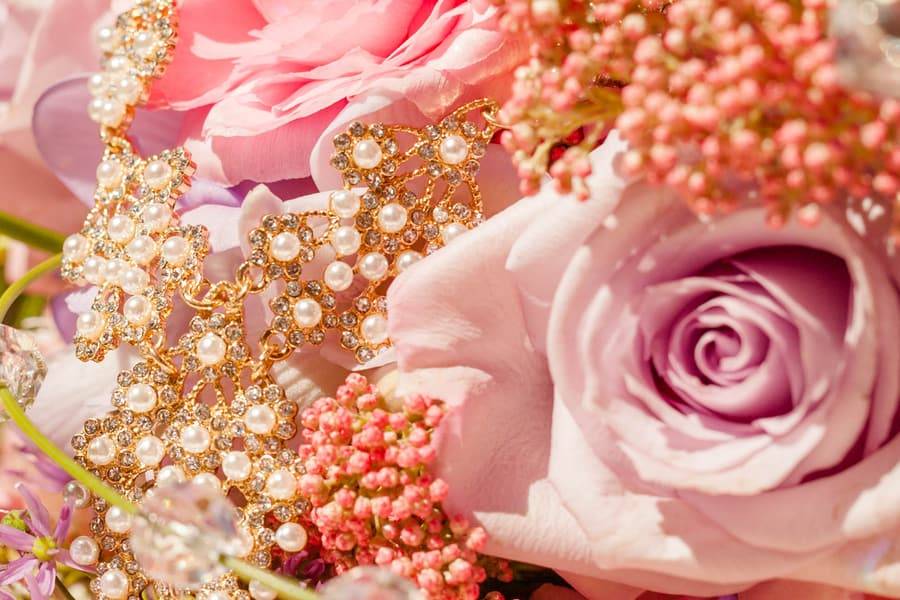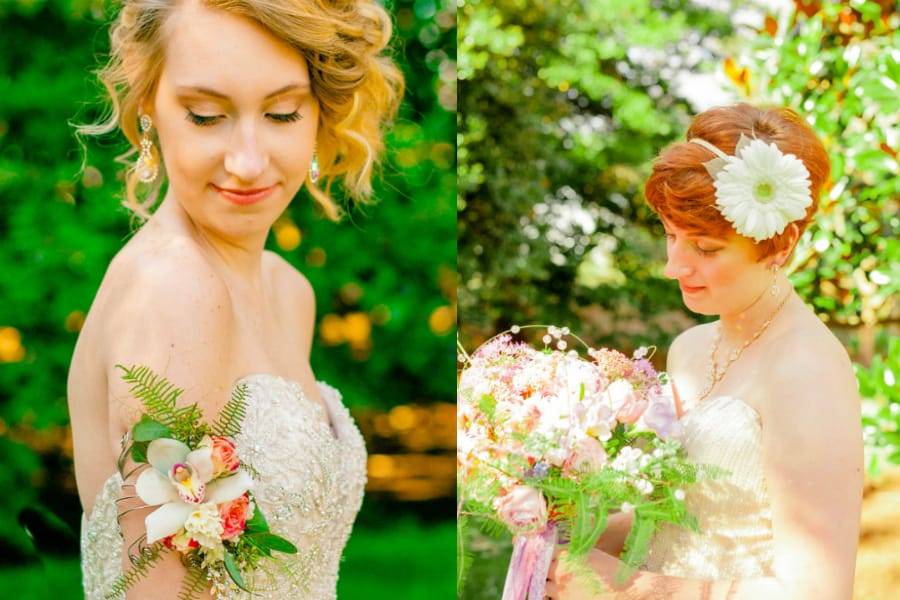 The Petal Shower
What better way to conclude a wedding than a fabulous rose petal toss at the end! Surrounding an old red chaise lounge, the girls gather up their multicolored rose petals and thrown them in the air in celebration.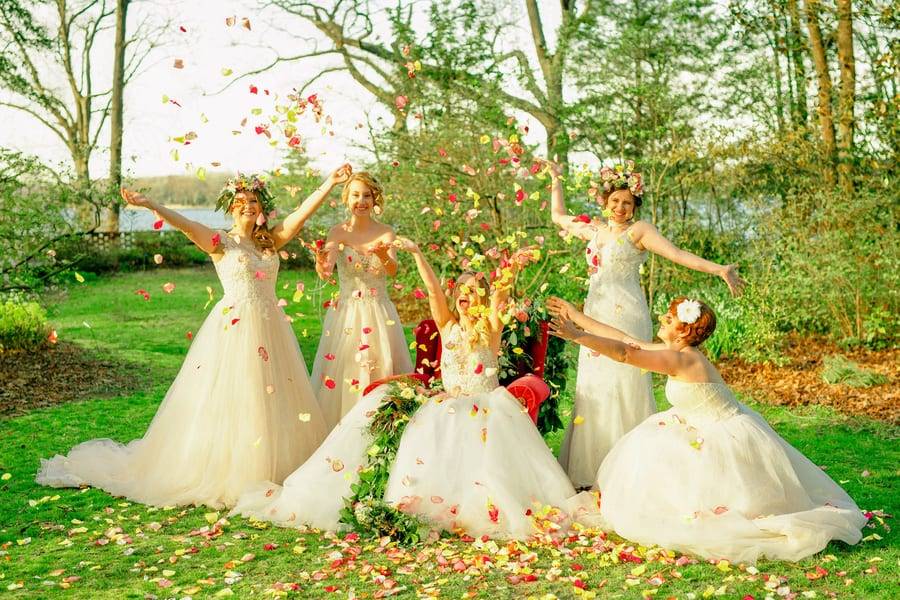 The Gazebo
Nestled in among the trees was a glistening and shining gazebo that welcomes every couple along their way towards marriage. From the top of the entryway to the garden below, a long garland of greenery flows down, drawing you in. You step inside and find yourself surrounded by crystal chandeliers and tiny pink flowers as you take a small twirl in your dress and the light bounces off of you perfectly making you look and feel like a fairy princess.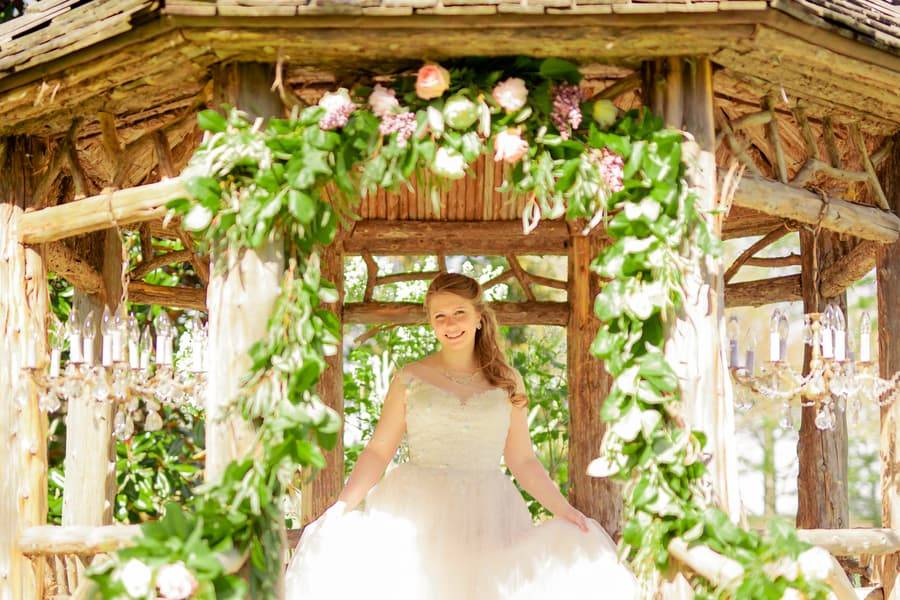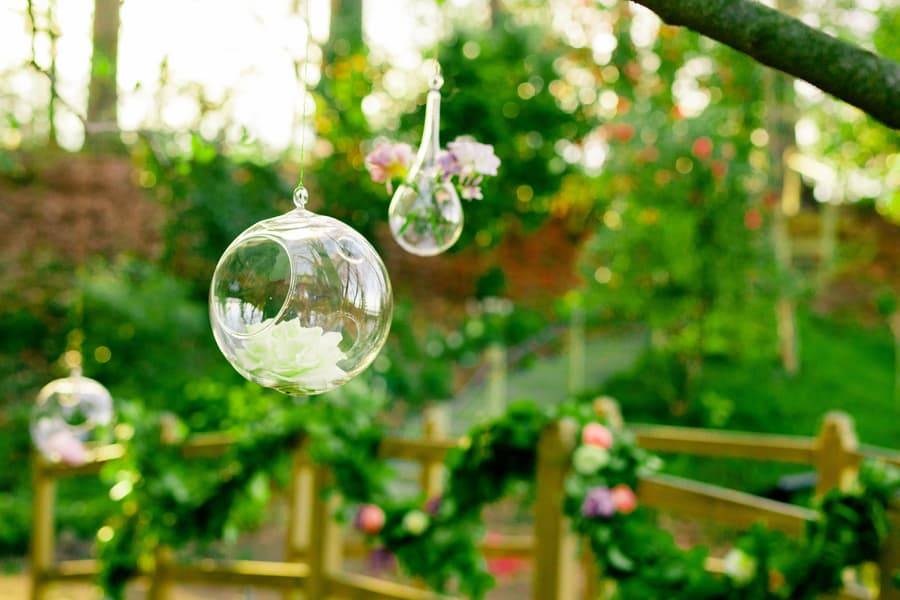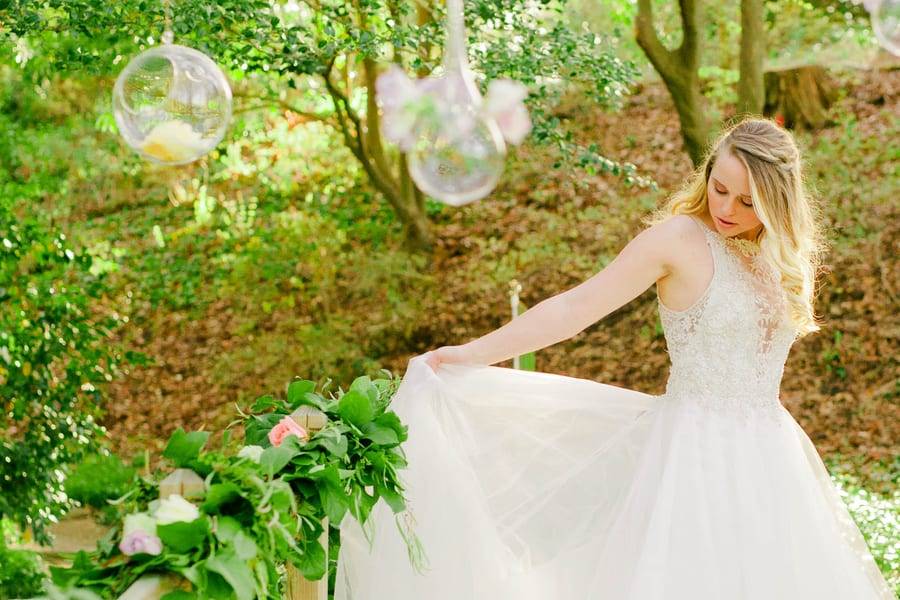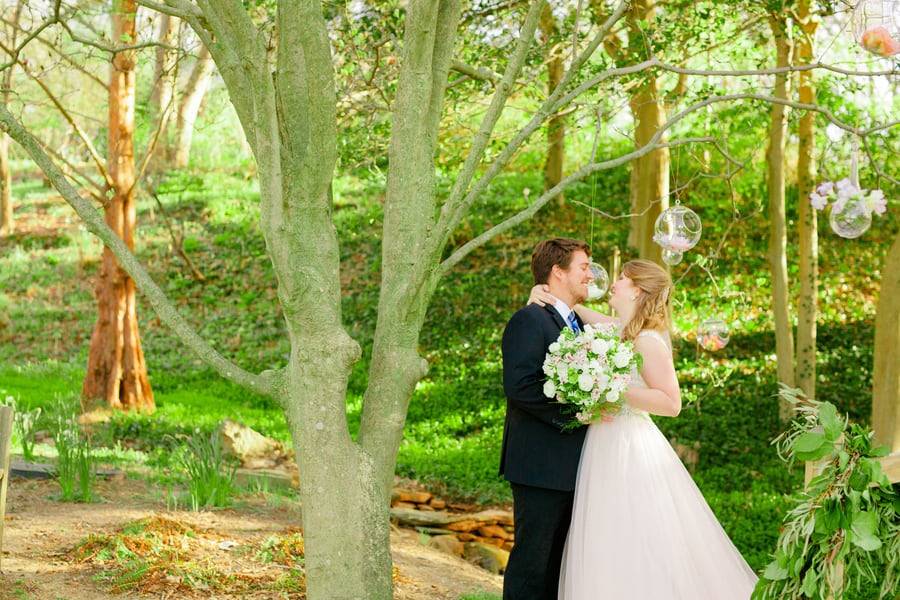 This was no ordinary styled shoot. Yes they had a couple in the midst of it, but this was mainly focused on the ladies and being the princesses that we all know we are.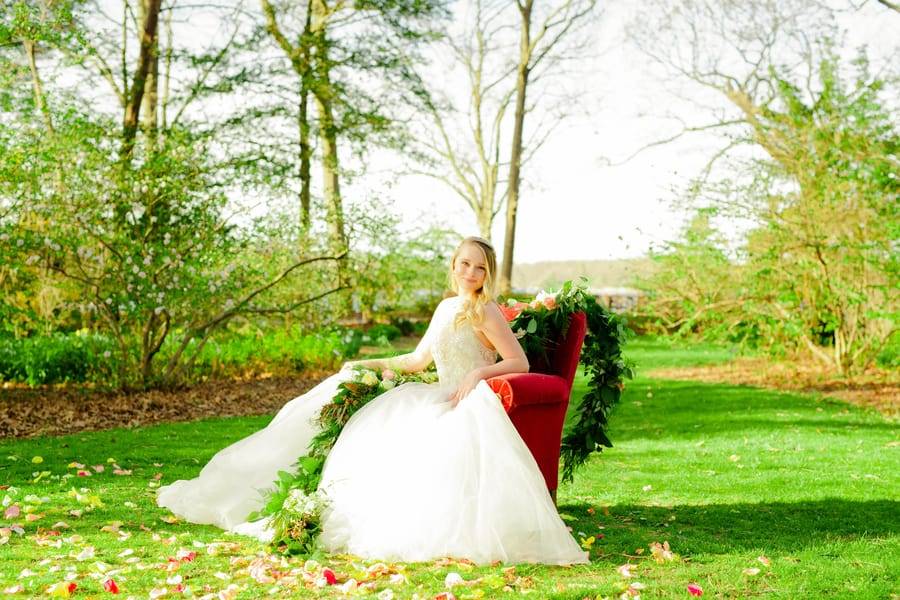 Take this Advice
Take your time. I know everything is moving a mile a minute but if you don't take your time then you aren't giving yourself a chance to learn what you really want which leads me to: Don't settle when it comes to things you really want. You will not be happy with the end result if you didn't even get that one planner or photographer you wanted. Really invest in your wedding photography. The dress will sit in a closet, the cake will be nothing but crumbs and your flowers will die, but your photos will last forever. ~Amanda MacPhee, Photographer
About the Photographer
I am a MD based photographer that enjoys whimsy and magical moments! I make it my job to transport you to a moment full of whimsy magic and romance. I am always open to travel and finding those perfect spots that truly give you the feeling of being a prince and princess sharing a romantic whimsical moment. If you want to learn more about me, how I work, packages, or more contact info, Feel free to check out my website: amandamstudios.com or follow me on Instagram and see what I've been up to: Instagram.com/amandamacpheephotography. Thank you for joining me on this journey! I hope you were transported to another world full of magic, beauty, and romance.
Vendors
Photographer:  Amanda MacPhee Studios
Floral Designer: A Bloom Florist
Jewelry: Charming Charlie
Venue: Londontown Gardens
Bridesmaid Store: TLC Bridal Boutique
Hair and Make-up: Air Brush Faces
Museum: Historic London Town & Gardens