Raise your hands if you're a fan of garden themed design because today's featured engagement is all about that! As we look at Light Up Wedding Photography's snaps of Billy and Alexa's romantic engagement day, less truly is more and this showcase will inspire you! Set at the beautiful spring afternoon of the lush gardens of Bok Towers, the whole place was filled with flowers and walking around is an absolute adventure stopping only at the perfect spots to get the most gorgeous portraits. You'll certainly love the green tones of the garden and the lush flowers and bell tolls of the majestic tower as potential backdrops for that perfect shot! So, go ahead and look through all the photos – I'm sure you'll enjoy it a lot!
We're All About the Details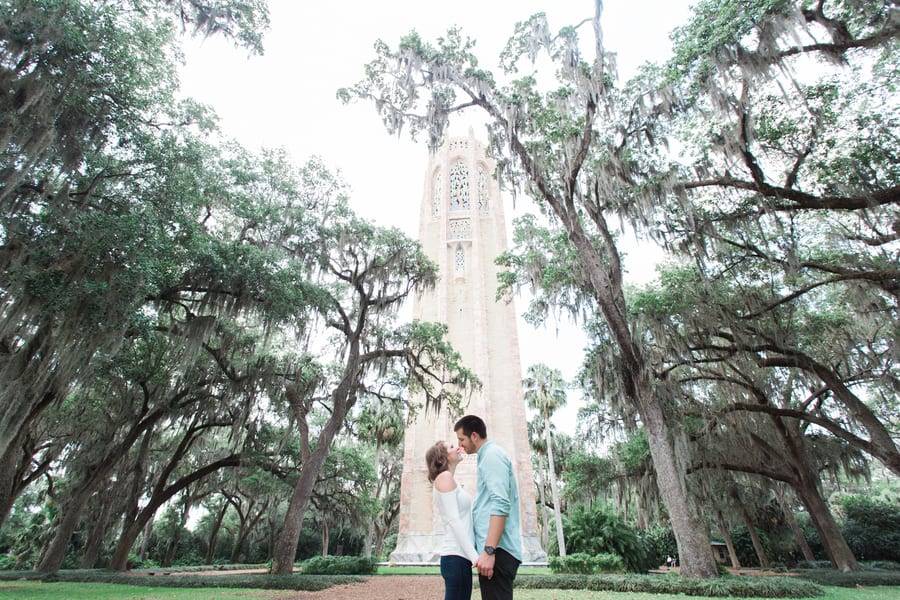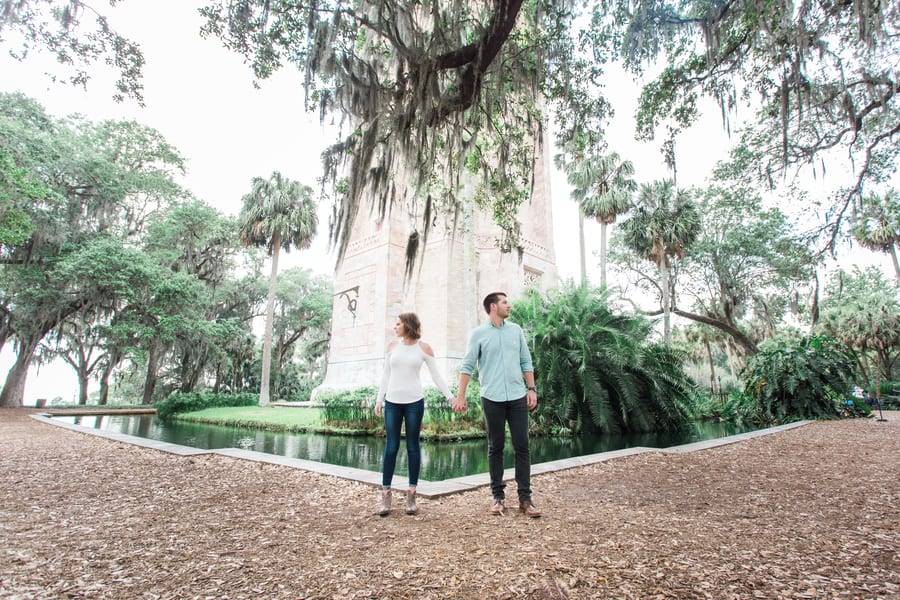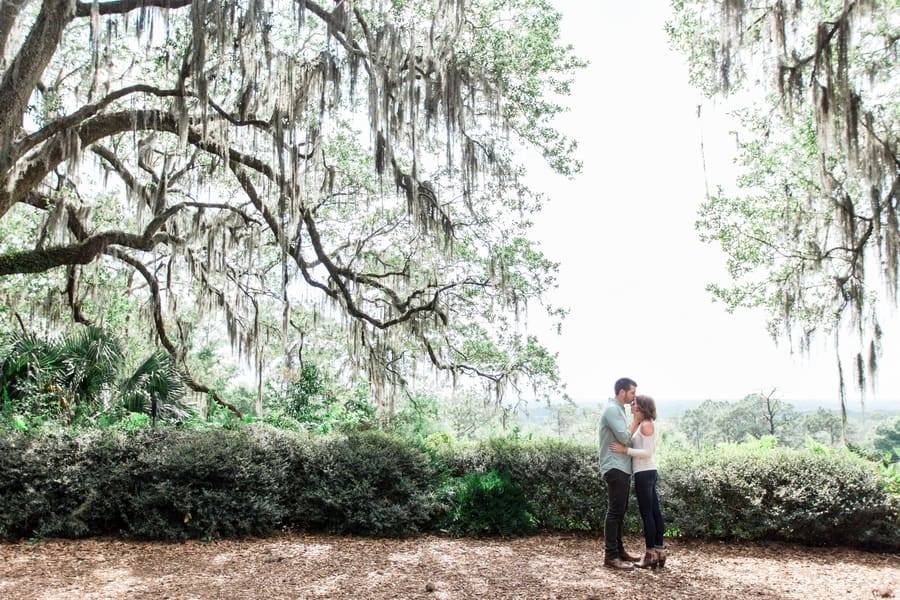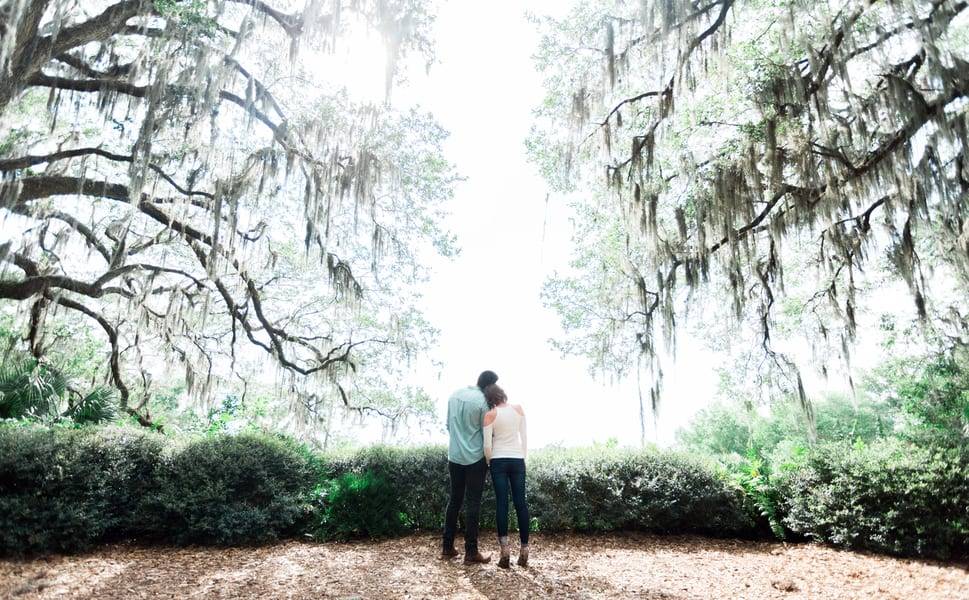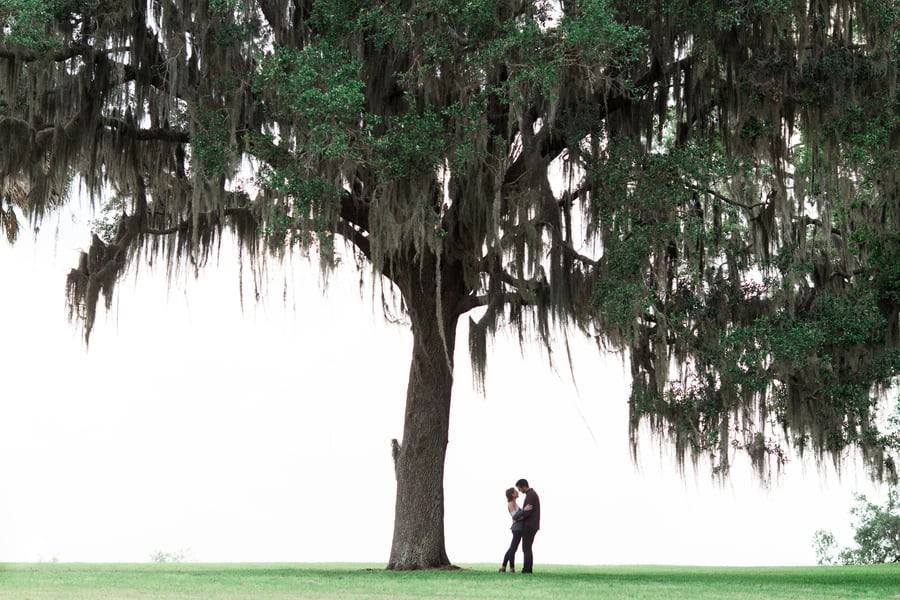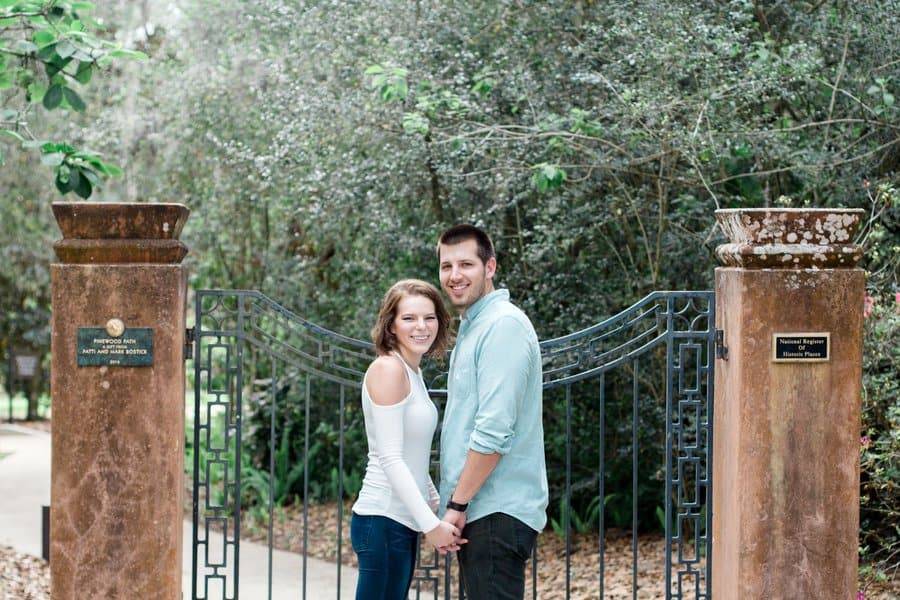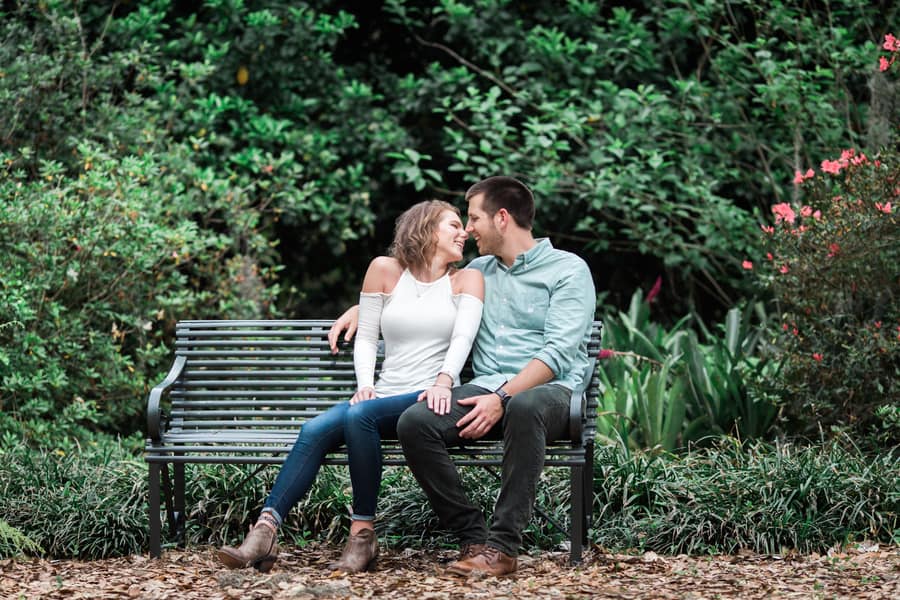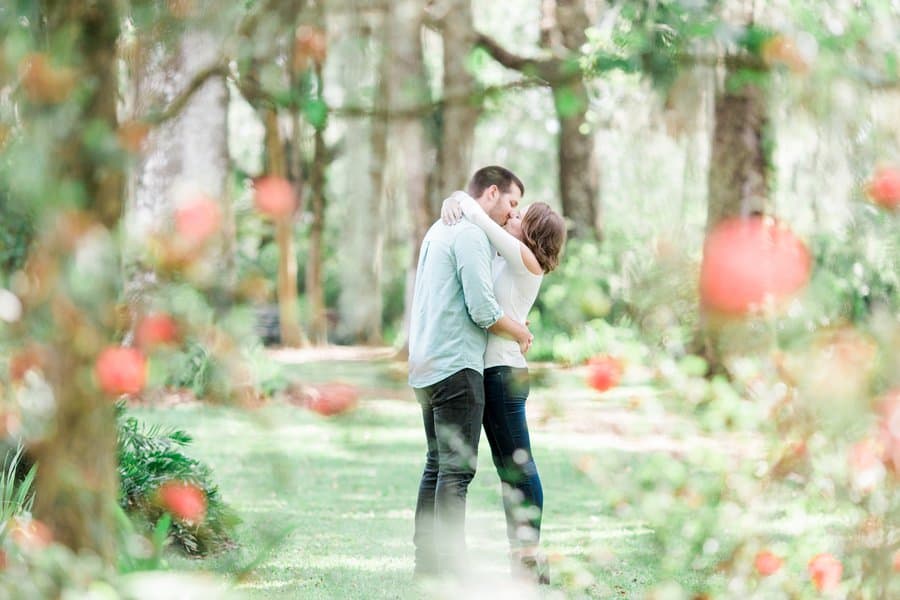 Alexxa's ring was stunning! Look at these gorgeous close-ups with the blooming flowers and pines at
the gardens.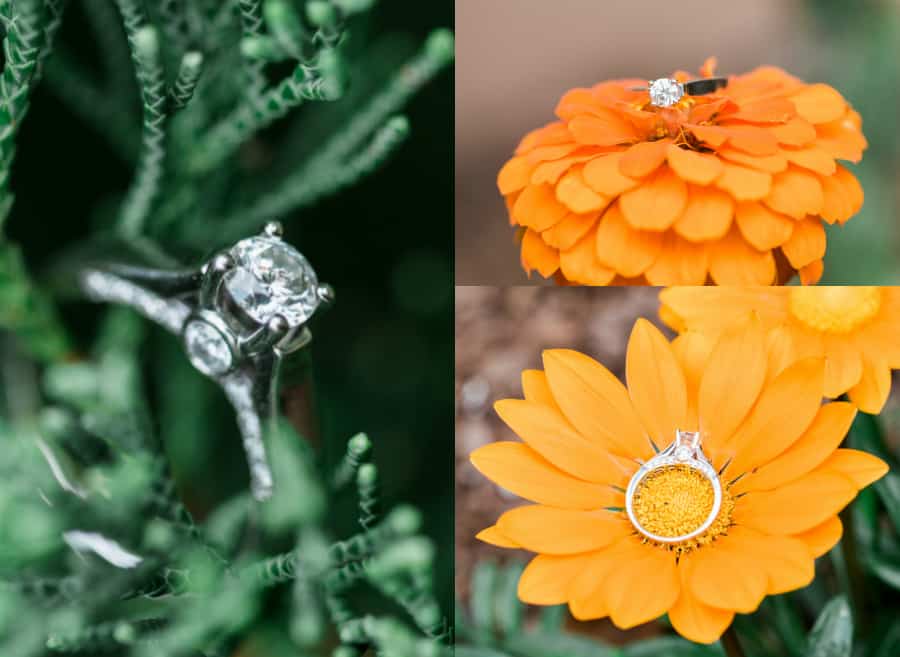 Take this Advice
As a photographer, I highly advise doing an engagement session with your wedding photographer to establish a connection and get familiar with them. Even if you have already done one, there's no reason not to get a second one! This way, you and your photographer can get to know each other so that you'll feel more comfortable on your wedding day. And for your photographer's sake, we'll learn what makes you laugh, what poses look the most flattering on you, and how to bring out the best of you on your wedding day (it's like going to a job interview and already knowing the person conducting it.) Another piece of advice would be to take a break once in a while; don't get caught up in the stress that sometimes comes with planning. Have a date night and laugh at the craziness in planning a wedding—don't forget the real reason for all of the planning! ~Andy Maldonado/Photographer
About the Photographer
We love what we do, and we get to work with some awesome couples. We specialize in natural light, bright, and airy tones. Our goal is to make you and your fiance feel comfortable and at ease. We provided a stress-free experience. We love doing engagement sessions, bridal shoots, and especially weddings. We are located in Orlando, FL. But we love traveling too. Have passports, will travel! We have multiple packages for different types of budgets. The best way to contact us is through our website. www.lightup.photo.
Vendors
Photographer:  Light Up Wedding Photography
Reception Venue: Bok Tower Gardens