♥♥♥ Lauren & Chris ♥♥♥
Lauren and Chris are the laid back people who love spending time outdoors, and who would always choose vintage and wood over modern and glitz. They knew that a rustic theme would best reflect their personalities as a couple and to stay true to their style, they handpicked neutral, natural, and vintage elements and viola, it produced a timeless wedding!
Click image to enlarge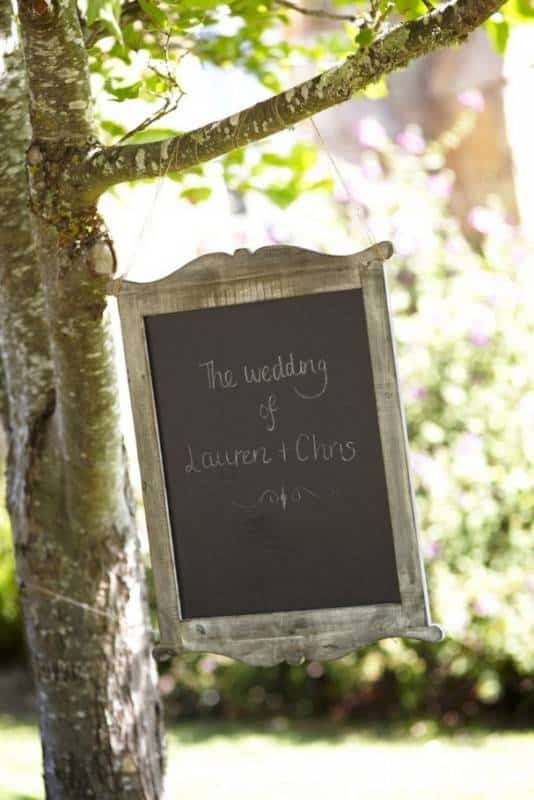 Like. Click to Vote
>
Details That Made This Event Extra Special
The bridal style. For the outdoor ceremony, Lauren wore a white strapless gown accented with a black waist lining. Her dress was a perfect match to the men's black suits whilst the bridesmaids looked carefree on their knee-length cream custom dresses.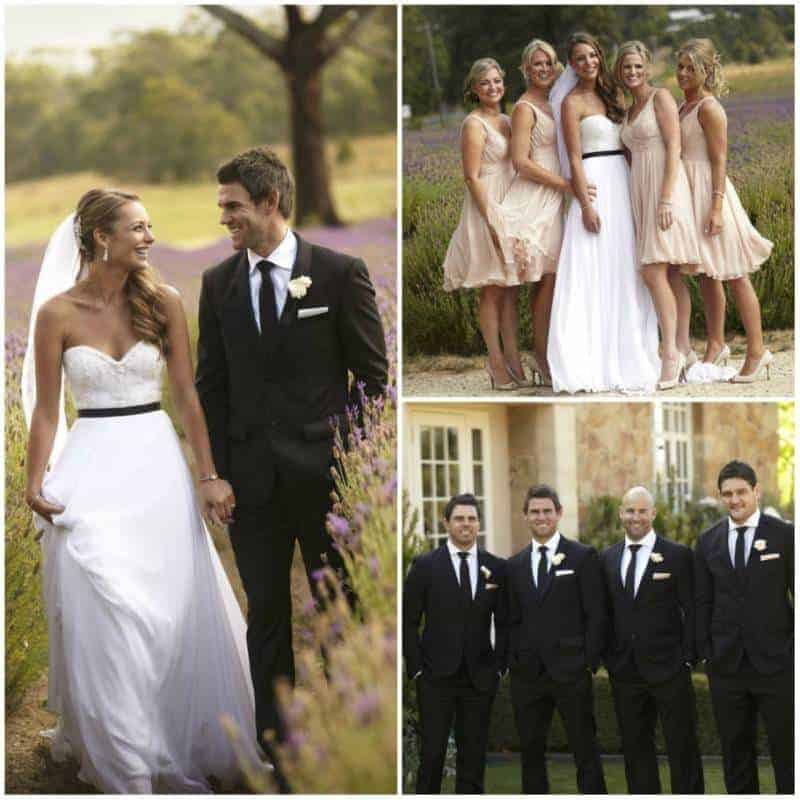 The reception. The hanging white and pink rose bouquets were unique as decors. With white elements all over, you'd say the place is a piece of paradise from heaven.
The look and feels. Lauren and Chris' wedding was absolutely flawless! Not to mention rustic, the look and feels of the day was so relaxed. Family and friends seemed to have an amazing time.
Tips From The Bride
Don't let the stress of planning your wedding get in the way of enjoying your special day! Give yourself lots of time to plan everything, and try to remain as prepared and calm as possible.… That's what your bridesmaids are there to help you out with!
Money Matters
Wedding Budget: $20,000 – $45,000
♥♥♥
VENDORS:
Wedding Dress: Suzanna Harwood
Bridesmaids' dresses: White Runway
Shoes: Jimmy Choo
Flowers: Victoria Whitelaw
Groom(smen)'s Suits: Vera Wang
Accessories: Family Heirlooms
Cake: Cake Face
Cars/Wedding Favours: Automobiles of Yesteryear
Stationery: Adorn Wedding Invitations
Make Up & Hair: Once Upon A Bride
Photography: Blumenthal Photography
Ceremony/Reception Music: Bruce Harrison DJ/MC