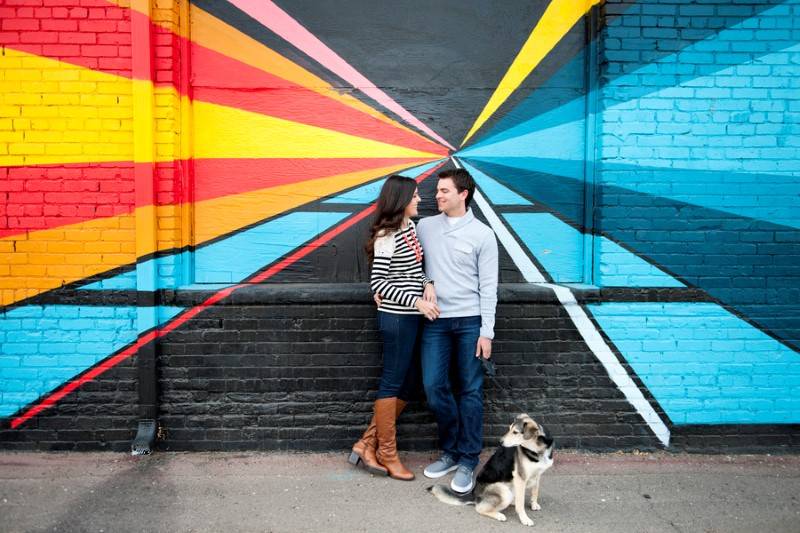 Lindsay & Tim have been together for 7 years. They met during high school but it wasn't until they were in college when they started dating. And you could say the rest was history!  The best advice they received while they were planning their wedding was to not be afraid of making your dream wedding come true. And always remember the reason why you are getting married. Lindsay & Tim are definitely looking forward to building a family together & just knowing that they will be together for the rest of their lives excites them. When asked what makes this two a perfect match, here is what the bride to be had to say:
Tim and I really try to make each other laugh every day. Although we also feel it is so important to push each other to be the best we can, we know that we do not always have everything in common. By no means can I sit in front of the TV and watch sports all day! But I know that at the end of the day he is the one I want to come home to 🙂
Thanks to Brinton Studios for sending these amazingly fun & colorful set! Happy Friday Folks!

Vendors
Photographer:  Brinton Studios