From Katie: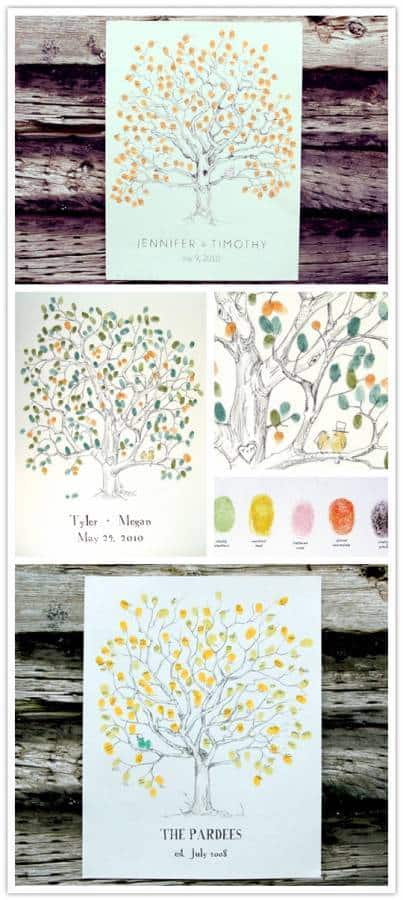 A friend introduced me to these Etsy wonders, which I think are just ingenious. Have you ever seen anything so creative? What a wonderful guest book idea! Not only would this be fun and interactive for your guests, but would serve as a totally unique keepsake and pretty décor for any newlywed abode. The amazingly talented artists at Bleu de Toi (a husband and wife – love that) can customize the tree style, font and ink choices to match your theme and color palette. I'd love to hear your opinion on this creative twist to the classic wedding guest book. Thoughts?
Images from Bleu de Toi.
• • ♥ • •
Katie Murphy is the founder and editor of Aisle Candy, a sparkling new wedding blog offering the utmost in sweet inspiration for the modern bride. She loves to share her passion for beautiful photography, pretty paper, stellar design and unique weddings with others in the industry and modern brides-to-be. A graduate of Boston College, Hallmark Institute of Photography and former student at Massachusetts College of Art, she works as a graphic designer and marketing director. Katie grew up on Cape Cod and currently lives in Boston, Massachusetts.