Krissy looked breathtaking in her dress. It was a beaded embellished champagne mermaid dress. The setting was perfect for the bridal shoot that what Krissy had in mind. The dress is already excellent that it didn't need so much accessory and decors to the setting. It stood out from the vintage interior that the mansion had. Not only that, they also had shots outside the greenery, and it was just as great. Krissy gave life to all of the things, the dress, outdoors, and even the abandoned mansion. Congratulations Krissy, you are a beautiful bride.
Click image to enlarge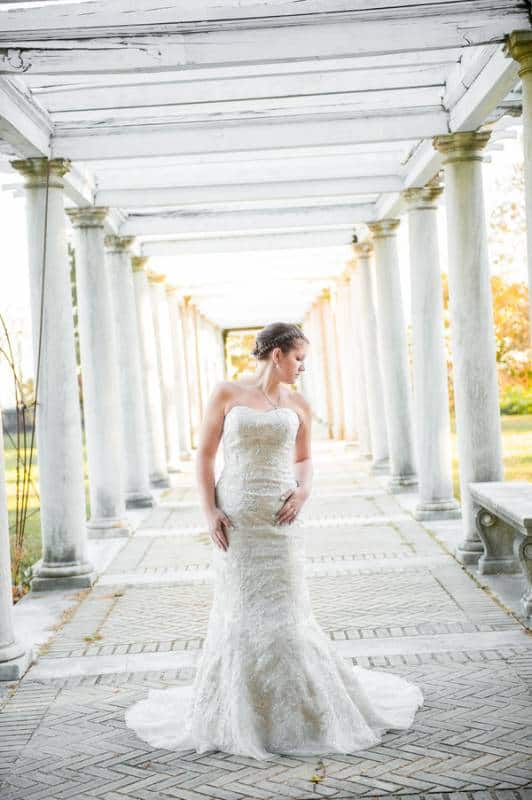 1

Like. Click to Vote
>
What is the overall story for this album?
Krissy wanted an over the top location for her bridal portraits as she is to be wed on a cruise next April. We choose Swannanoa Mansion for her location as it is an abandoned mansion on Afton Mountain with quite the reputation.
What inspired the wedding day outfits?
She choose a fit and flare champagne beaded wedding gown,
What was your favorite part of the day?
When Krissy was able to look at herself as a bride for the first time.
Was there any Do it Yourself (DIY) projects? If so, can you describe them in detail?
The bouquet is made by her mom, as Krissy wanted a pop of purple in her flowers.
VENDORS
Photographer: Crystal Reyns Photography
Other Location: Swannanoa Mansion