Burrow's Canucks jersey is this couple's favorite outfit to rock, since they were brought together by a dint of their love for hockey. So, it fell a creed that they sport this clothing, along with other cozy and semi-casual outfits, as they intimately wander the versatility of Fort Langley on their engagement shoot. The result — each photo was naturally and candidly captured. Congratulations Janine and Dan, and kudos to the team behind this shoot!
Click image to enlarge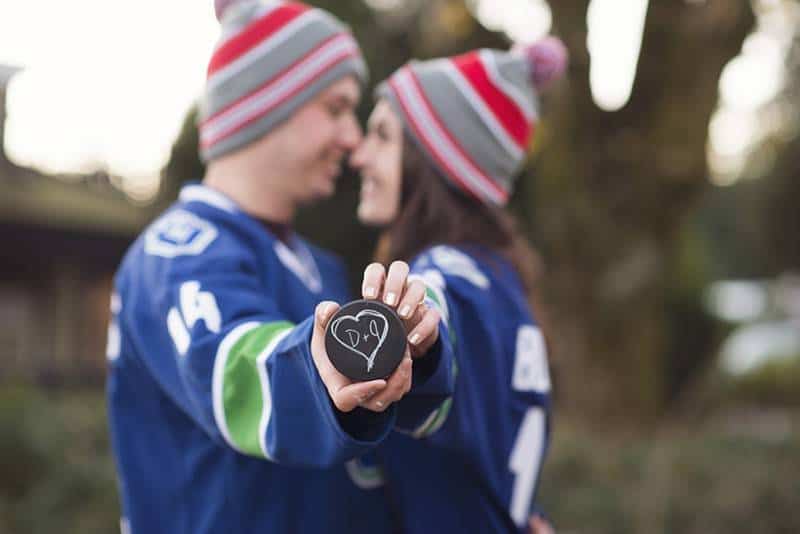 Like. Click to Vote
>
The Engagement Shoot
Daniel and I are having a rustic country – themed wedding so we really wanted our engagement photos to be natural and easy going to reflect the upcoming wedding. Our relationship has always had some humour in there, so we wanted to work with a photographer who's easy going to let us laugh and really capture some special candid moments which she completely nailed!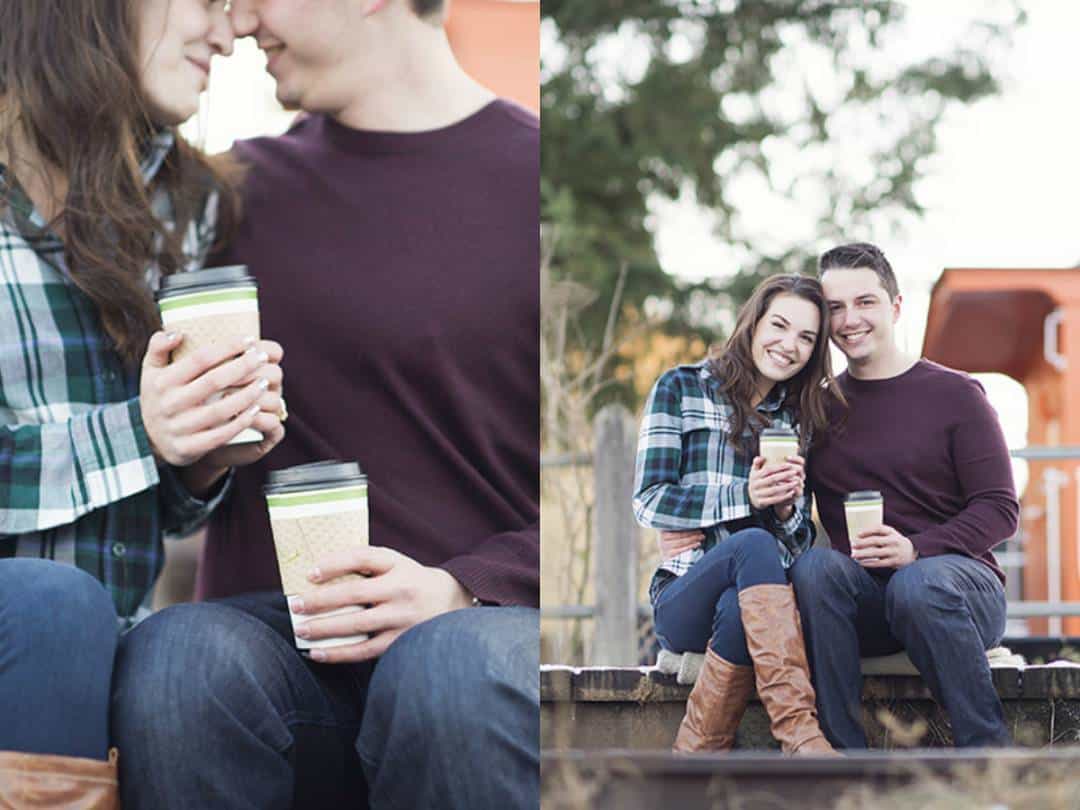 The Location
Fort Langley was one of our favourite places when we lived down at the coast. We went there on our second date and really connected, and had many dates after that in the area so we thought it would be great to revisit our special place and enjoy being back there to shoot. Not to mention, it's so versatile with so many unique buildings and backgrounds to have a great selection of pictures.
The Outfits
I'll be honest in saying time inspired us! We left the outfits to the very last minute, but it worked! We wanted winter/fall colours, semi-casual, and cozy!
We planned one outfit however that was a must from day one our Canucks Jerseys Burrows to be exact. On our very first date, we almost called it off because the Canucks were in game 6 against Nashville during the playoffs in 2011. We are both huge Canucks fans and really didn't want to miss this game. Once we finally put it out there that we should reschedule due to the game, we realized that there was a great common interest right off the bat and decided to meet at a pub to watch it. We both showed up wearing Burrows jerseys, if that's not a sign I don't know what is. Canucks won that night and we advanced to the next round in playoffs. Because of this – our jerseys had to come out and they most certainly did! This was my favorite outfit to rock. I'm sure Daniel agrees.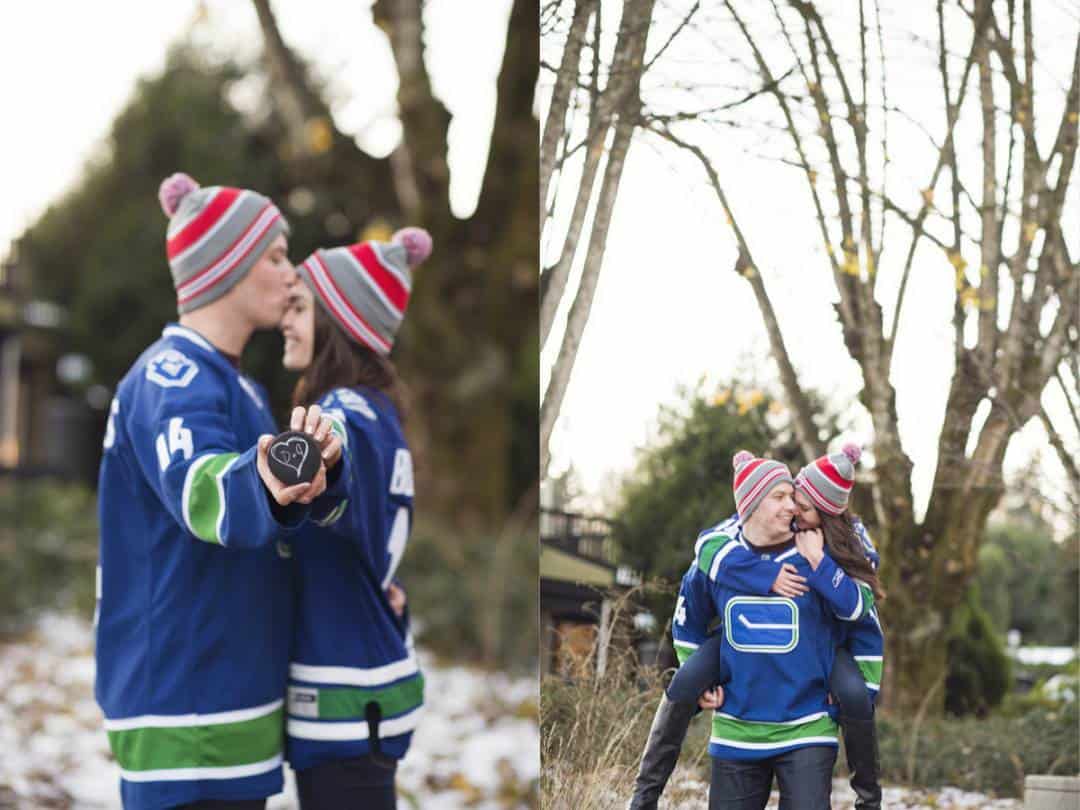 A Hint For the Wedding Day
Yes, Burrows is showing up. Kidding! (We wish!)
We didn't really do any foreshadowing with our engagement pictures, but we did have a lot of fun and our photos came from a very natural and happy state. Our wedding has been planned completely around the fact that we want everyone to have a good time and come as they are. Whether they wear jeans, shorts, suits, dresses, we just want them to come how they feel best and enjoy our day with us. With planning our engagement shoot and even during the shoot, we just went with the flow, put our trust in our photographer and had a great time. I recommend this to all brides out there. Let the control go, trust your pro! 😉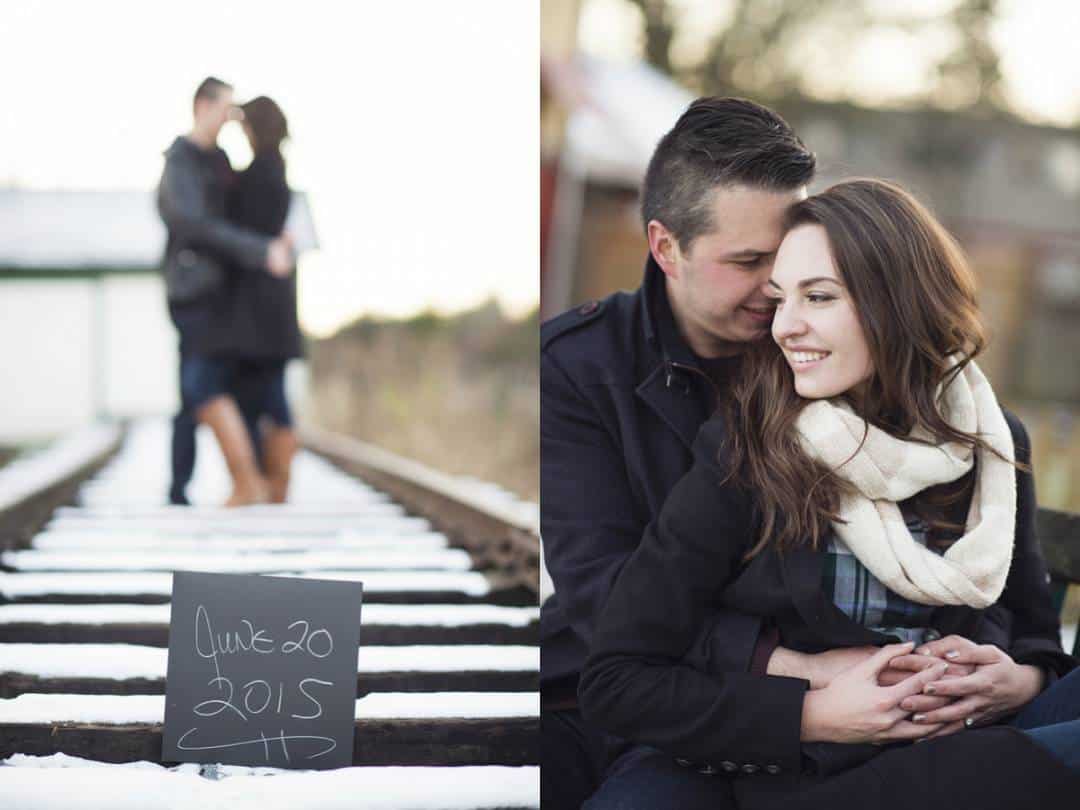 On Posing for the Shoot
Daniel was way better at this than I was. I found myself getting super awkward at times and he would call me out on it. For some reason every time we had to just gaze in each other's eyes I found myself saying "HI! :)" Hi? lol! What!!! Every single time I would say that. I think with Dan calling me out on it though was the best part because then I'd start laughing and that's where our best shots came from. Other than that it felt very natural. It was freezing out so any chance I could get to snuggle into my gorgeous fiance I wasn't fighting it. Brooklyn D Photography (our photographer) is so used to it though that she really made the poses feel natural and doesn't shy away from the fact that an engaged couple will be intimate.
I would say just bring humour into it don't shy away from those intimate poses because they actually turn out so well. All the shots that I thought we'd look hilarious in are actually some of the best ones. Just relax have fun you do this once in your life so take in every moment.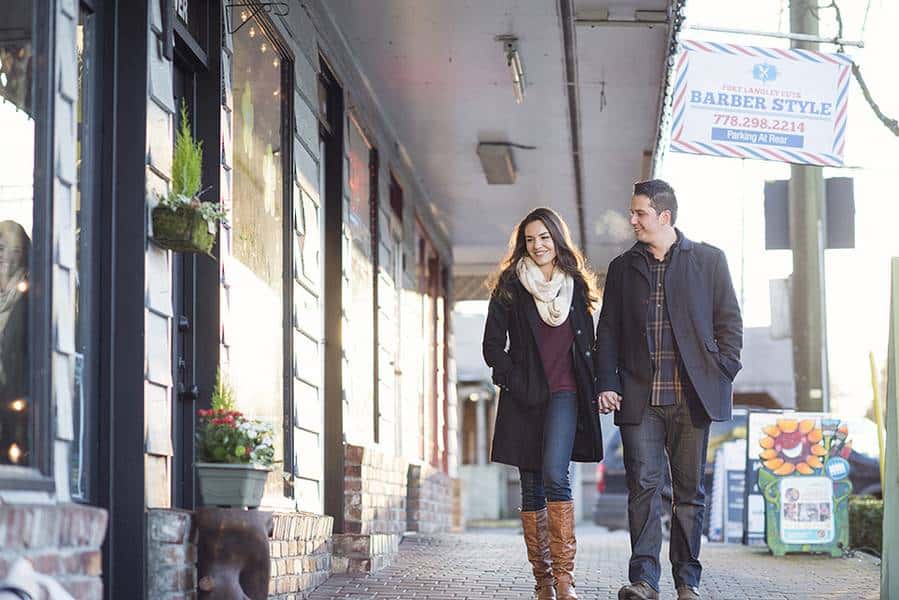 VENDORS
Photographer:  Brooklyn D Photography
Reception Venue: Fort Langley Community Hall