From Christina, photography: There are so many things that I adore about this engagement session. We had the most beautiful light to work with that day!! I love how their bright colors added just enough pop to the images. I love how she makes such an unattractive location so much more beautiful…you almost don't even realize that she is in the swamp.
I also loved how we were able to use her grandmothers handmade quilt. When incorporating family heirlooms it really makes the session so much more personal.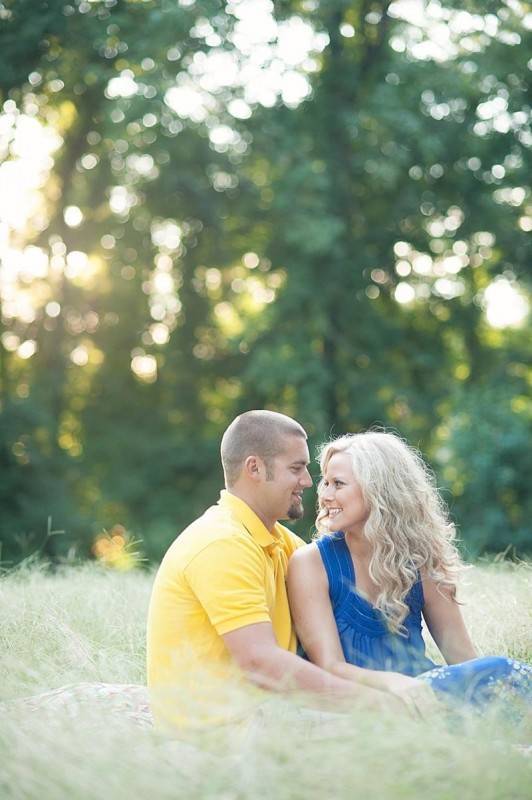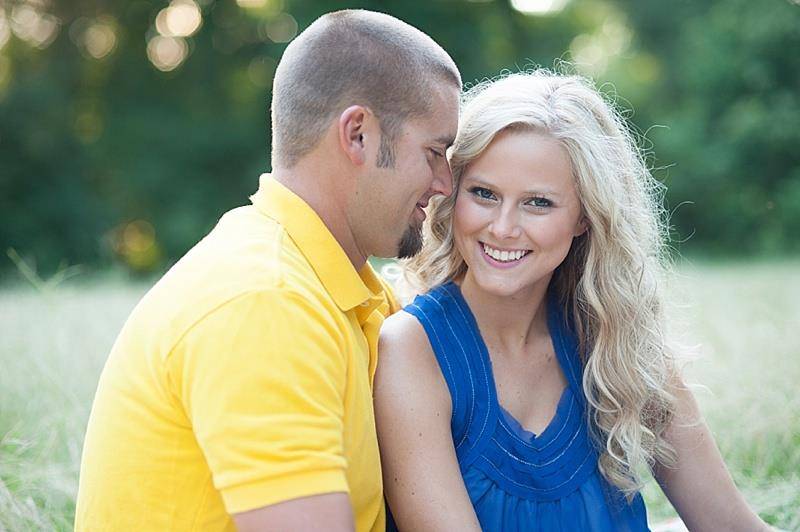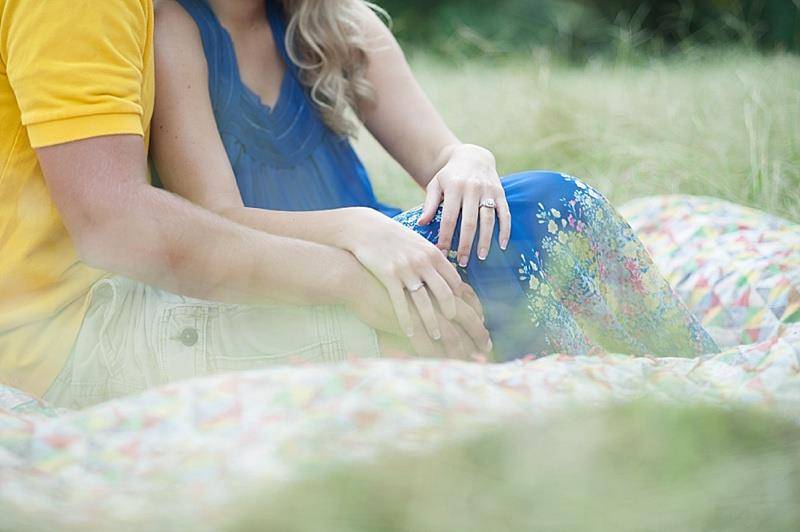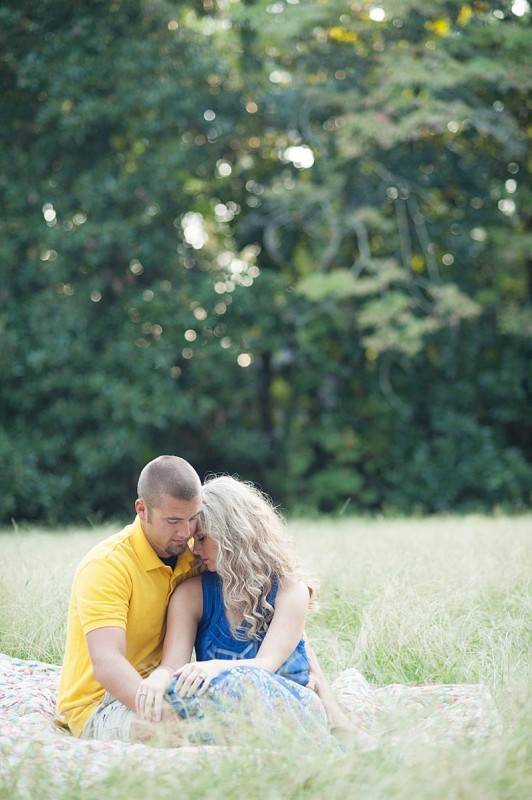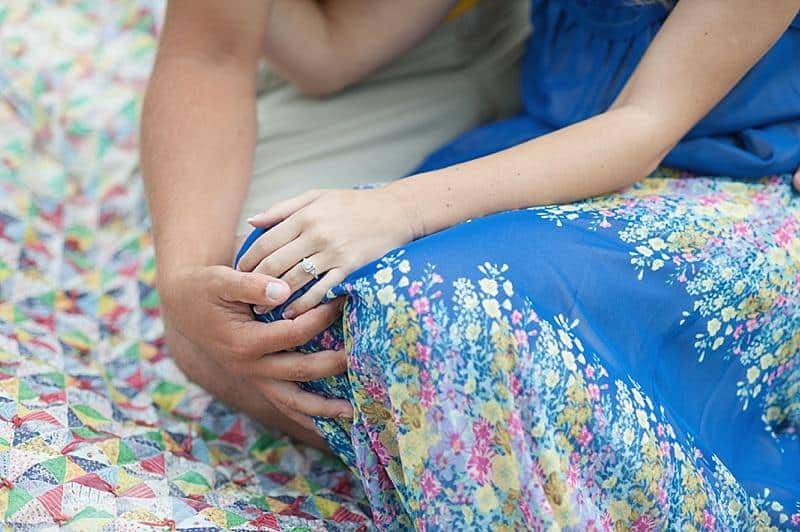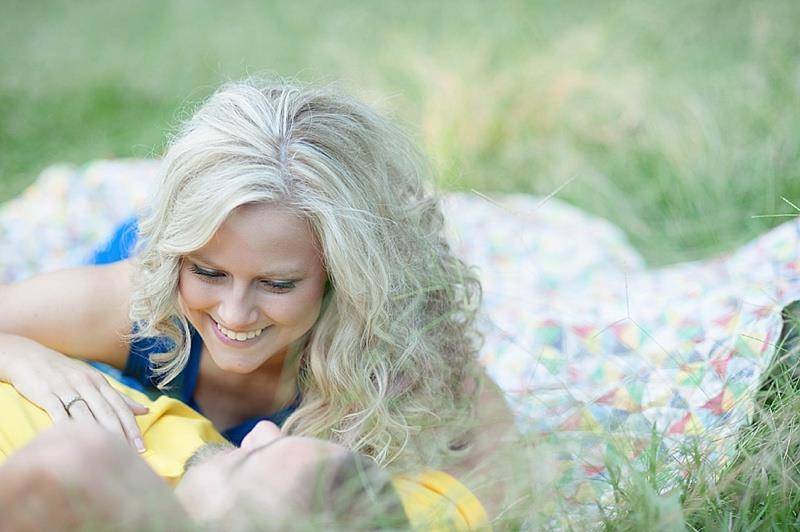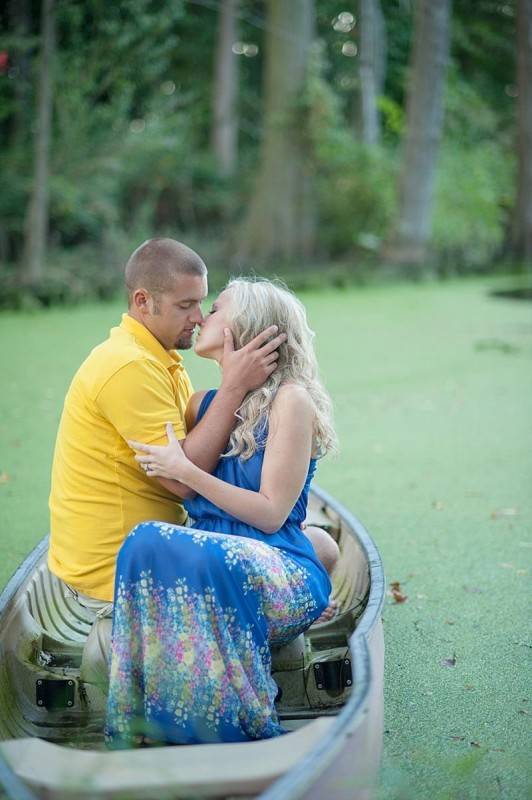 Janna and Adam had quite the experience when getting into the canoe.  I love when my clients are so willing to do different things and to set out of the box.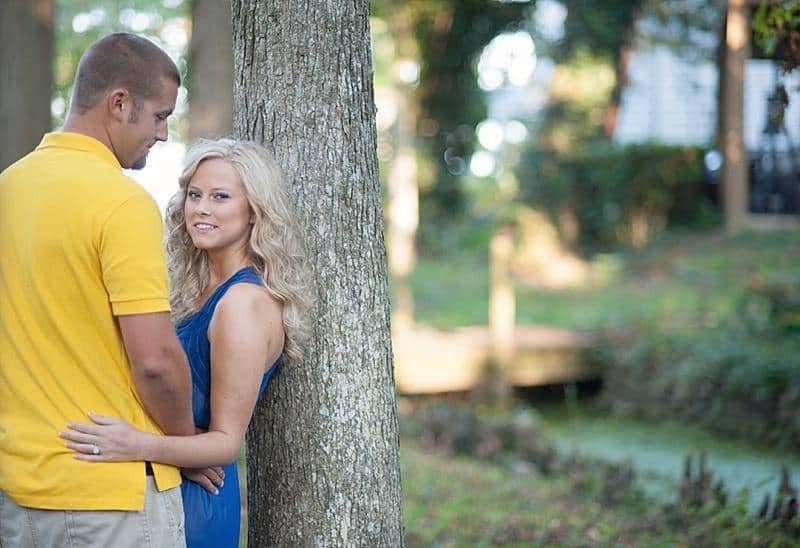 Vendors
Photographer: Christina Forbes Photography
Location: The Pond House Inn