So we've been immersed lately with blockbuster movies, gushing non-stop about how tasteful their whole styling and overall concept that we so eagerly desire to incorporate in our big day. That is why today's featured styled shoot is perfect for couples who love this kind of wedding inspiration. "Into the Wasteland" is all about dramatic and cinematic styles heavily inspired by the blockbuster movie "Mad Max: Fury Road". Whether its composition in a shot or the lighting, the photographer, Photography by Jewels pulled some of the best concepts. The super cool styling of the movie makes it a unique idea for a wedding shoot! And true enough, the details and design elements were incredible! The wardrobe and the tablescape décor unfolds the immersive package, we couldn't contain our oooohs and aaaaahs to ourselves! So if you are planning your own blockbuster wedding, these amazing vendors together with Photography with Jewels will make your greatest inspiration into reality on your big day!
We're All About the Details!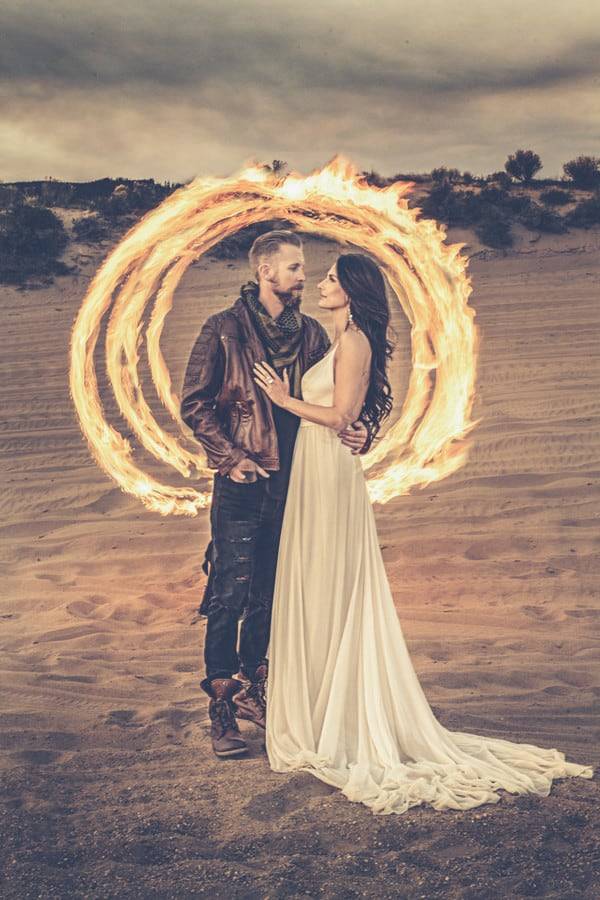 They also had to have REAL fire…not photoshopped in later. Thanks to the pro fire performer, it happened.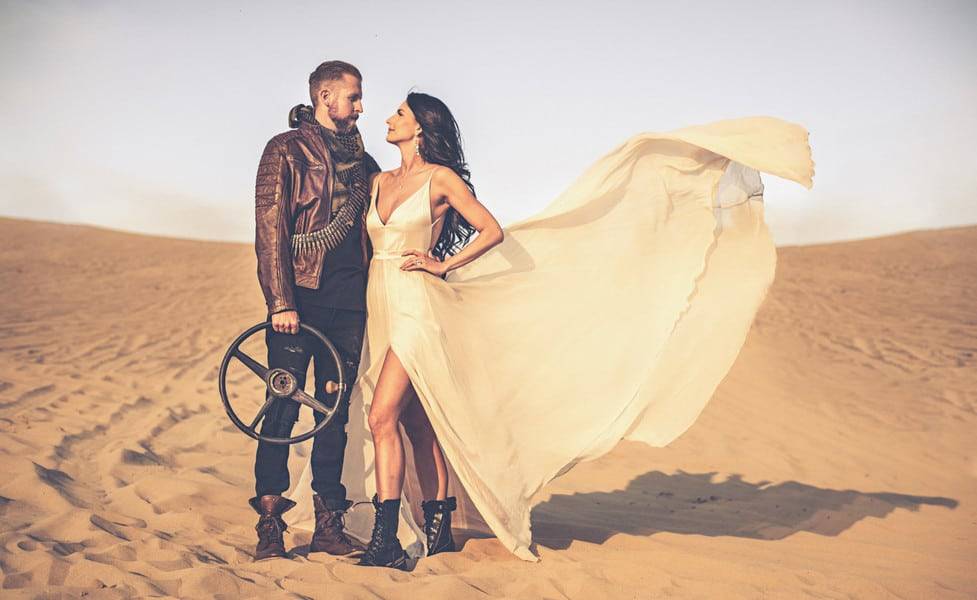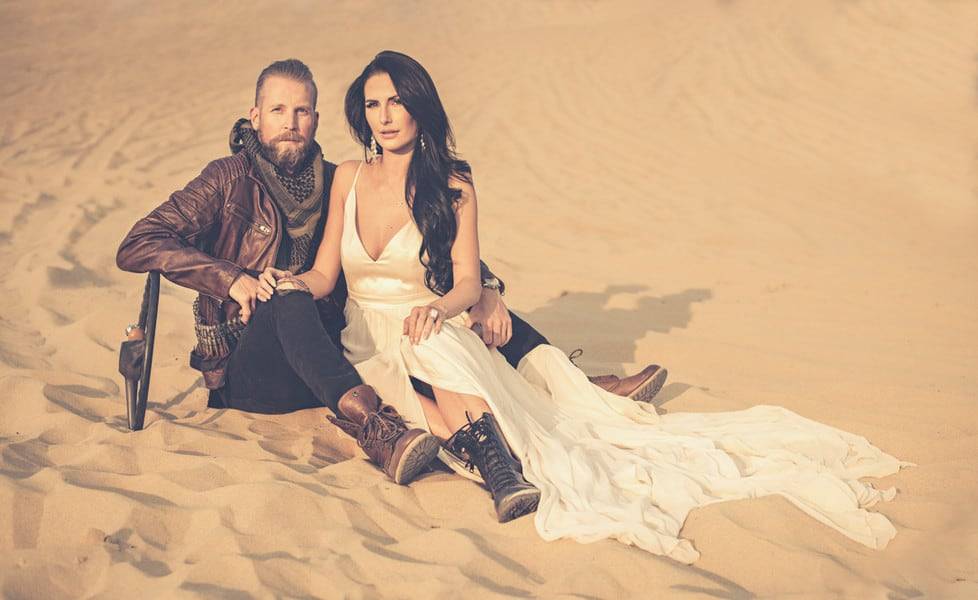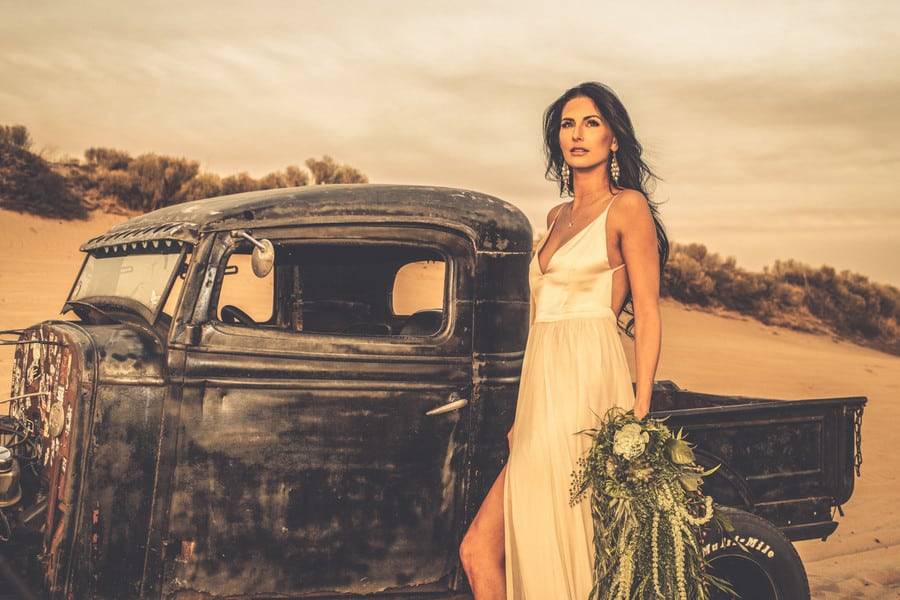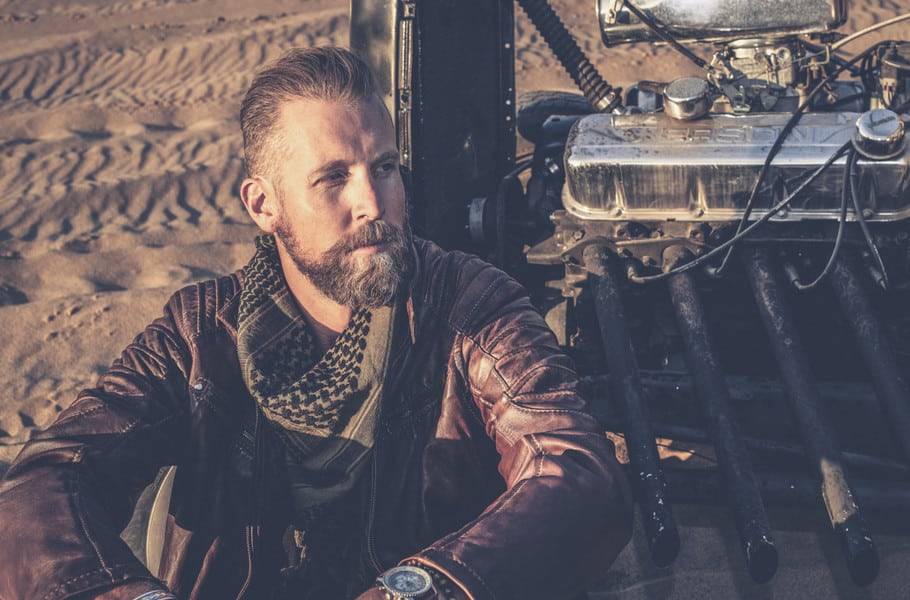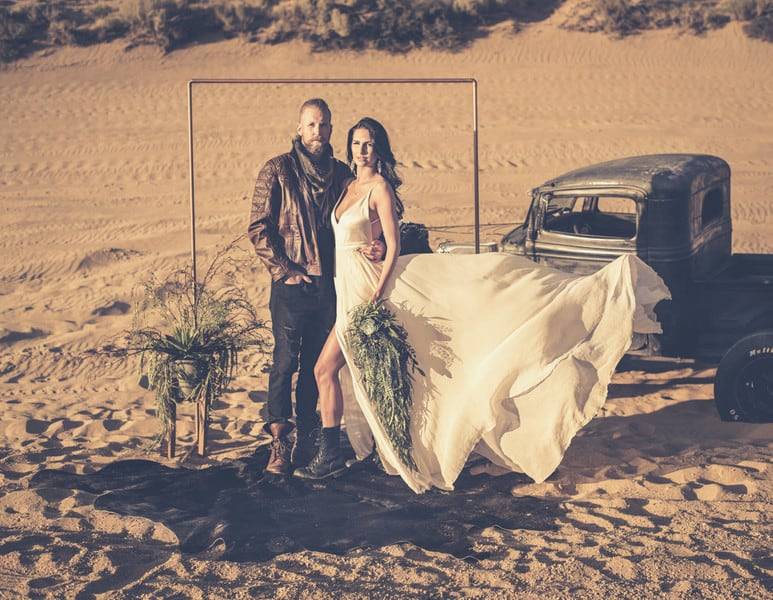 The flowers are faux! Worried about wilt-age, they hit up their friends at Compass Rose for some beautiful lush
greens, just like in the movie, but plastic!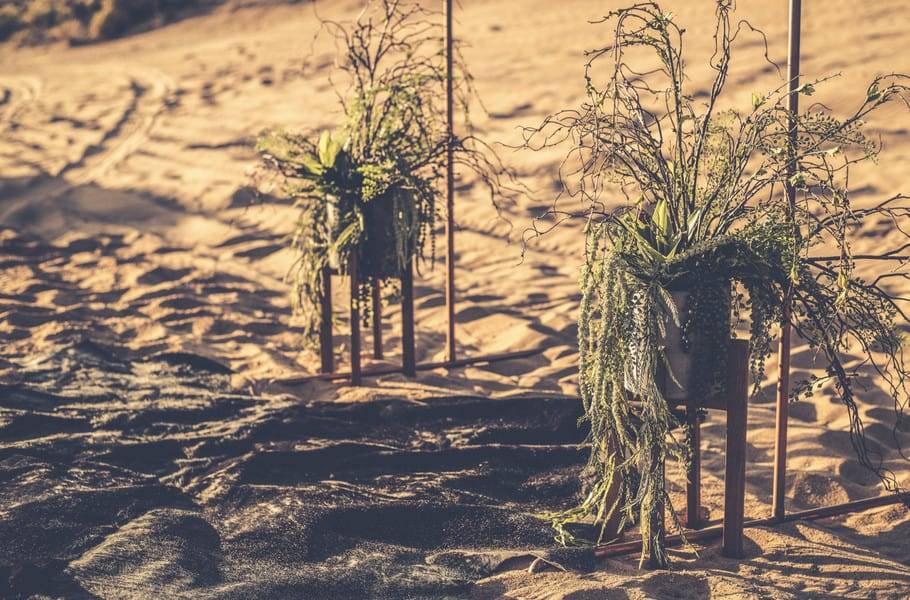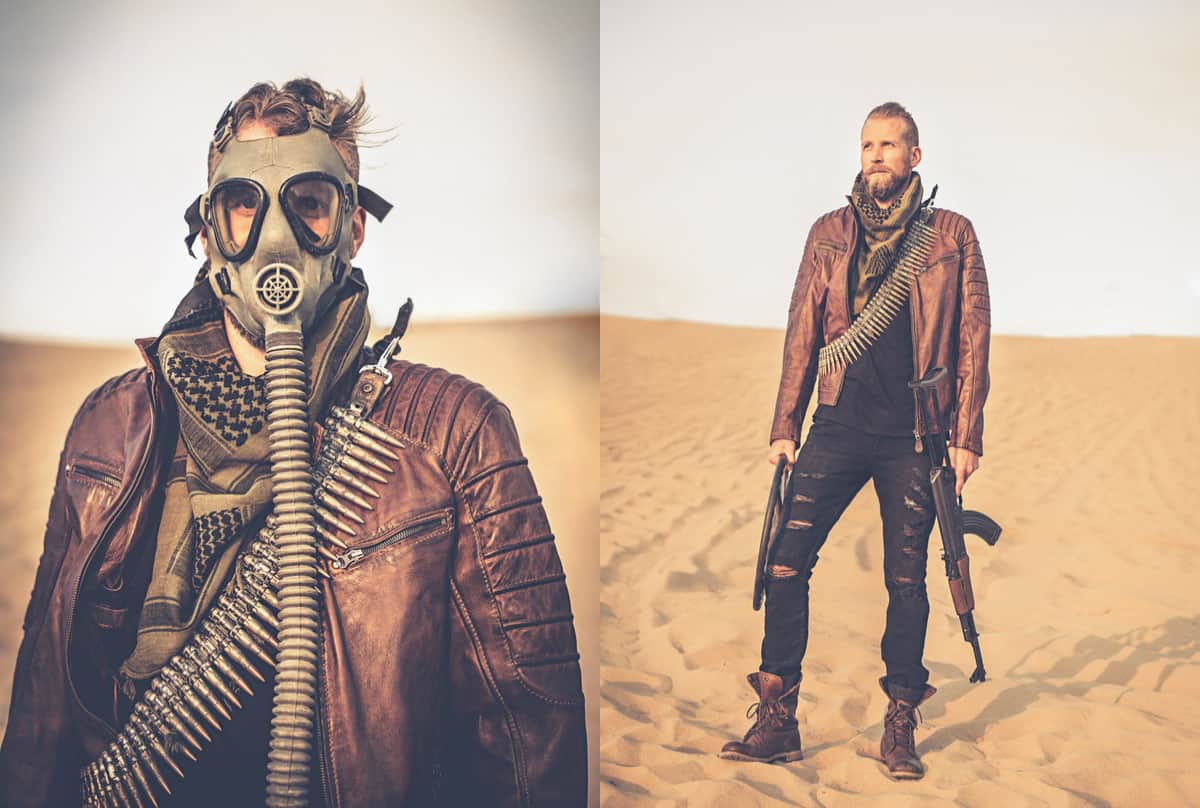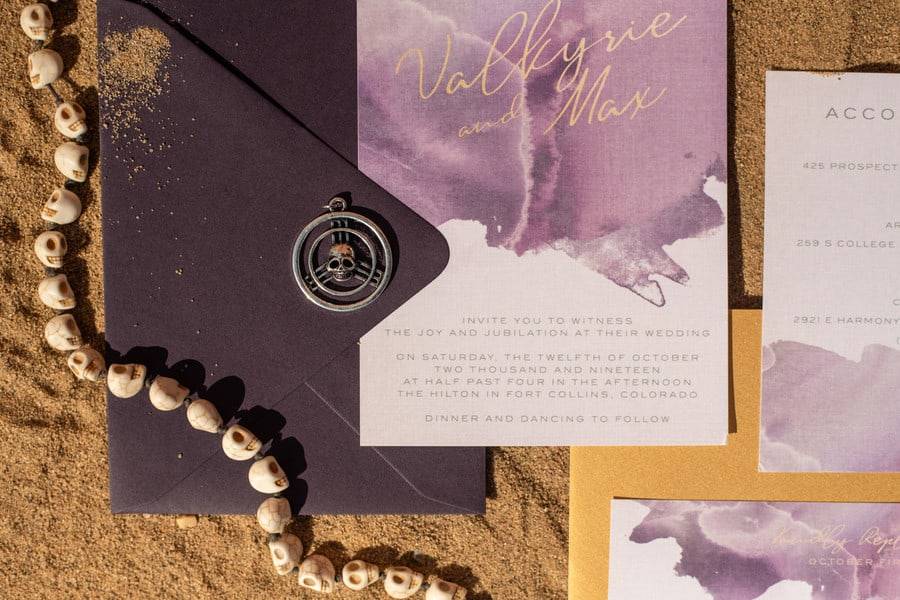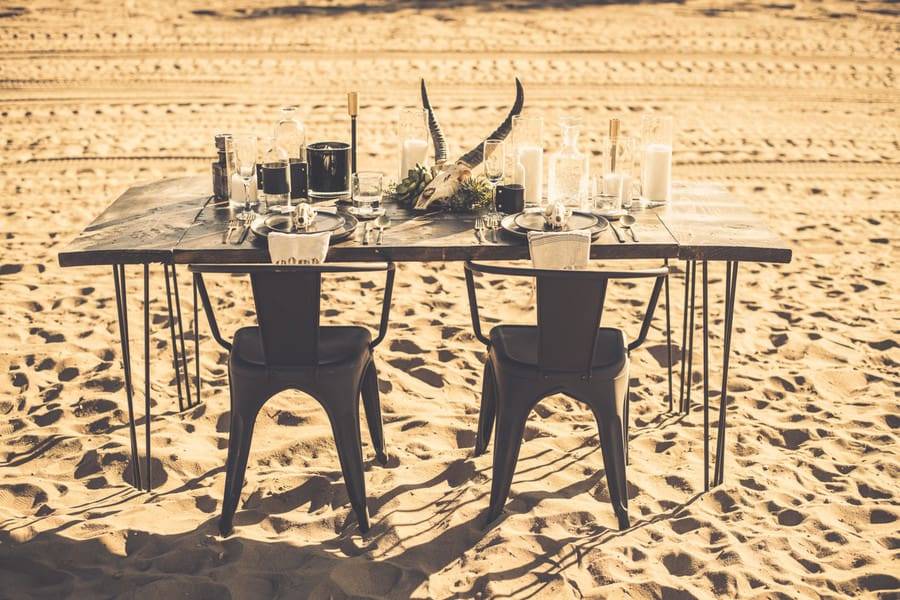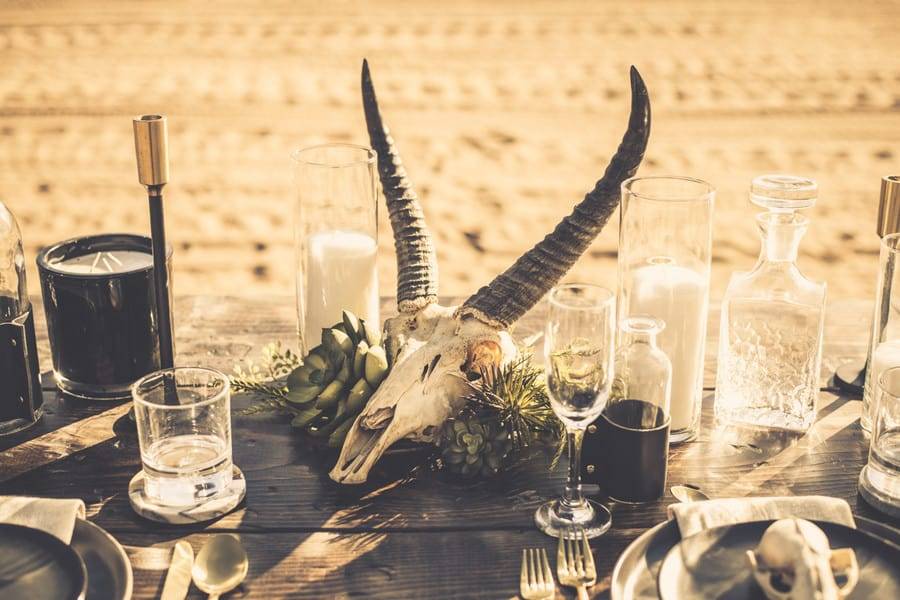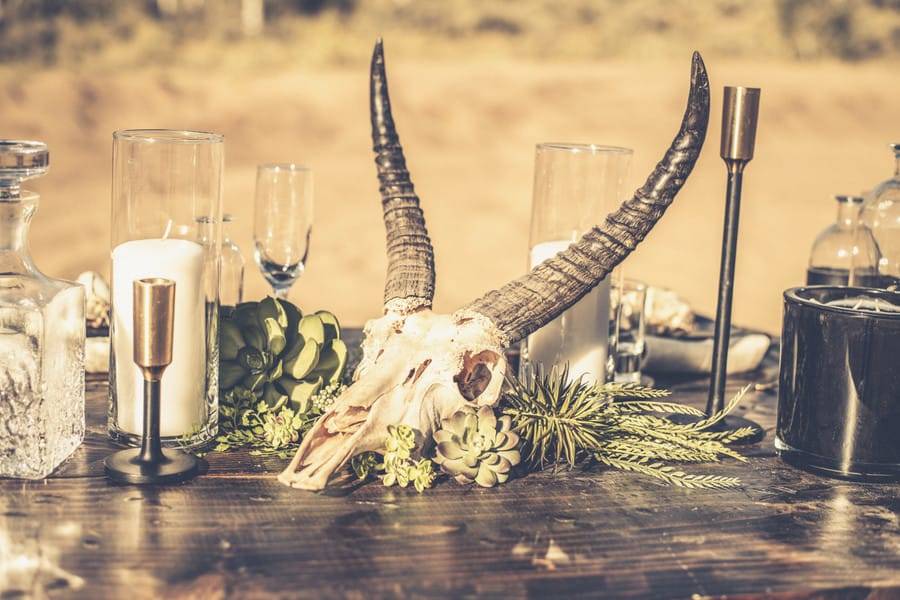 Take this Advice
The best advise = hire the best photographer you can afford, but don't make your decision based on price! Find where to skimp in other areas to get the one who's work speaks to you. HIRE A WEDDING PLANNER – even if it's just day-of/month-of! The logistics of a wedding are more than you think and you should be free to ENJOY your day and not worry about how the centerpieces will come out (nor should you be setting ANYTHING up yourself), and Aunt Barb doesn't count. Don't sweat the small stuff. If something is a little off or the flowers didn't come out exactly like you had hoped – don't let it ruin your day! You are there to marry the love of your life and spend time with your best friends and family. ~Jewels Gray/Photographer
From the Photographer
I try my hardest to stand out from the crowd! From my personal style – to branding – to my approach on a shoot or wedding – to the overall client experience and the products I offer. My style is dramatic with a fashion and cinematic edge. I love weddings & engagements, but I have no control over how those go or look (for the most part). I do styled shoots for a lot of reasons, but mostly for my creative heart and to get ideas out of my brain! I love building relationships with vendors and working with other creatives. I obsess over the details and get so excited when it comes to life in front of my camera! I am based in Denver but happy to travel all over the world. Shooting a wedding in Italy would be the dream… Pricing is considered upper mid-range for my market here in Denver and is based on my experience and products I offer. Collections start at $3499 and my wonderful clients all consider photography one of the most important part of their celebration. Couples can contact me via email at info@jewelsgray.com (after stalking me online) 🙂
Vendors
Invitation Designer: The Print Cafe
Location: North Sand Hills Recreation Area
Design and Decor: Wallflower Rentals
Dress Store: Emma and Grace Bridal Salon
Photographer: Photography by Jewels
Floral Designer: Compass Rose Floral