I am a one woman potato fan club, so getting this fun bachelor party idea in my inbox from Tinywater Photography got my tummy rumbling. Styled by Audrey of Botanica Florals, this tasty detail is a feast for the eyes as well as the stomach. Although the overall look and feel of this shoot works perfectly for a bachelor party, I also think it could be adapted for a more casual wedding, or even as a fun idea for an engagement party!
From Audrey:
The Spud Bar was created with the pondering question of "What would a Bachelor Party look like?" While a bachelor might not pull this look together, his fiance just might.
What man doesn't like potatoes, or anything deep fried for that matter? With a mid-century modern feel from the paper labels to the orange and green colors throughout, this is the perfect party idea for a bachelor party. Vessels used included vintage green glass, wooden elements and clean white plates. Florals used included green dianthus and leucadendrons, simple, but complimenting to the overall feel.
Baked potatoes with all the toppings, variations of potato fries with dipping sauces, mashers and beer make this table totally delectable for the man in your life.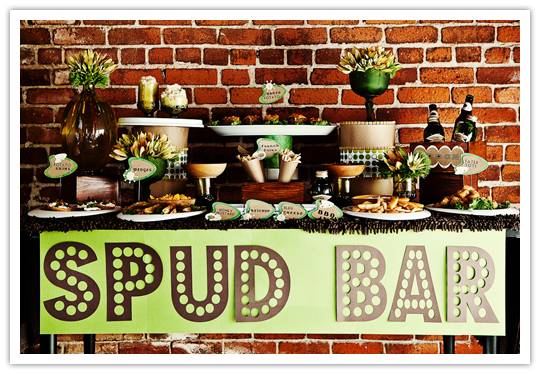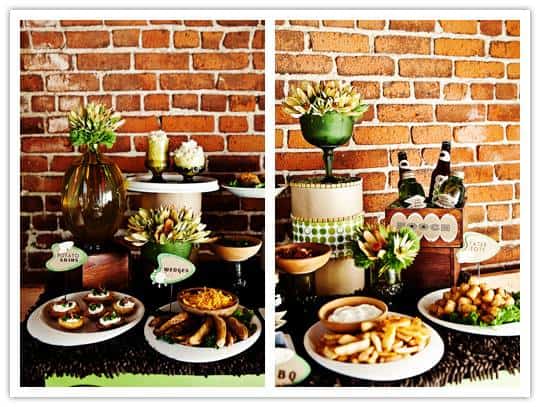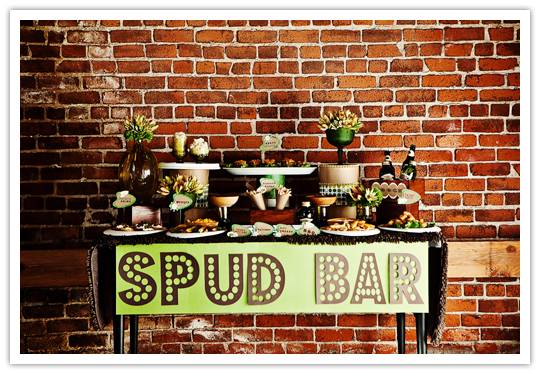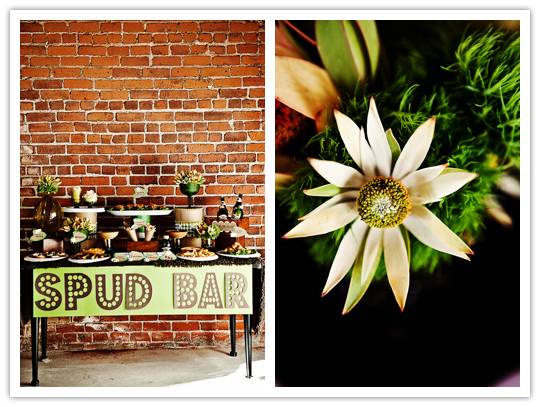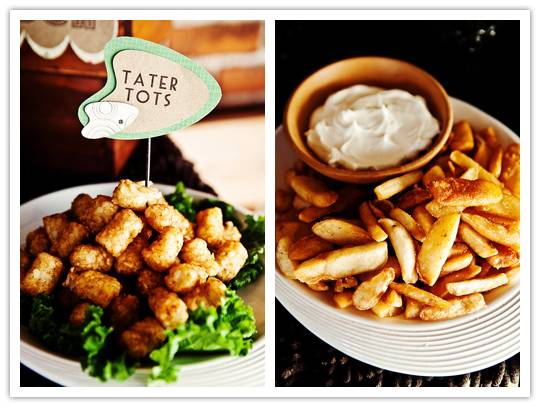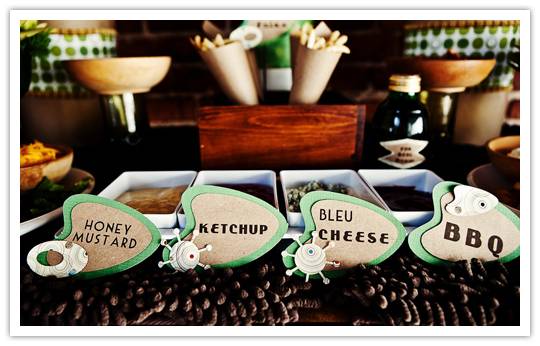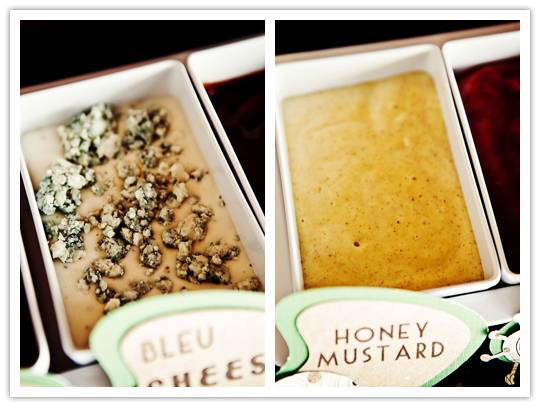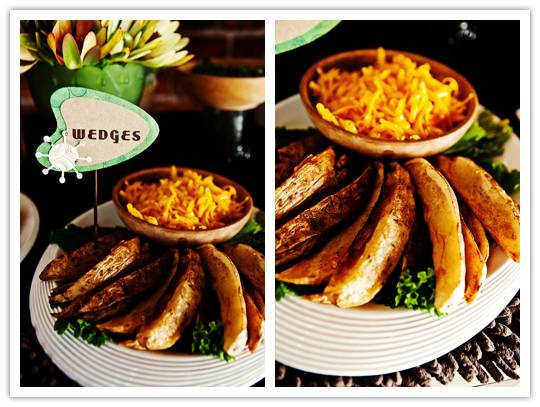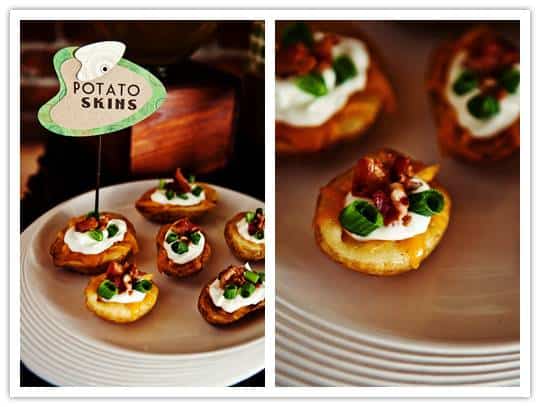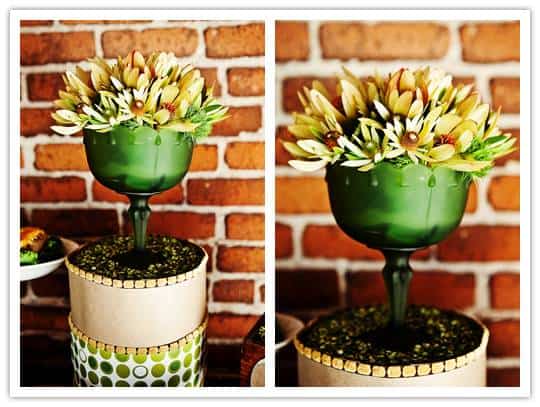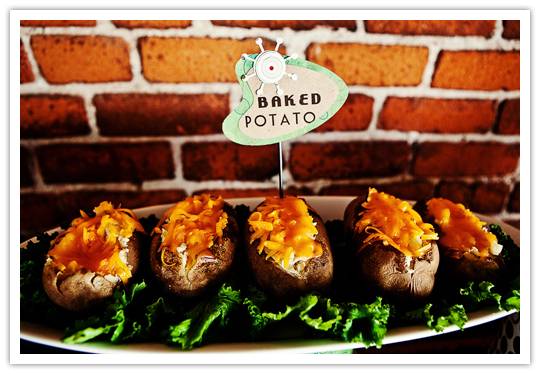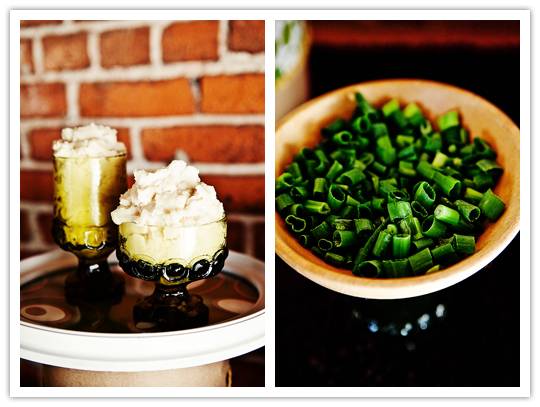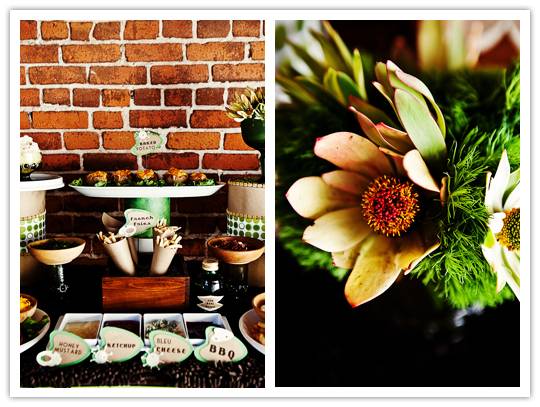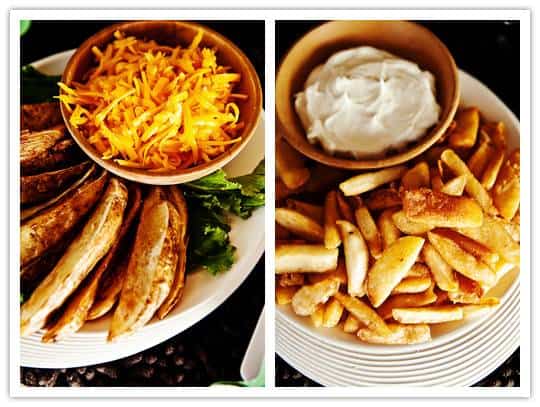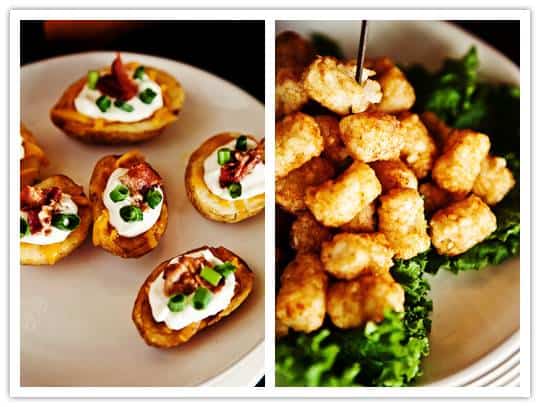 Photography: Tinywater Photography
Floral Design and Styling: Botanica Floral Designs