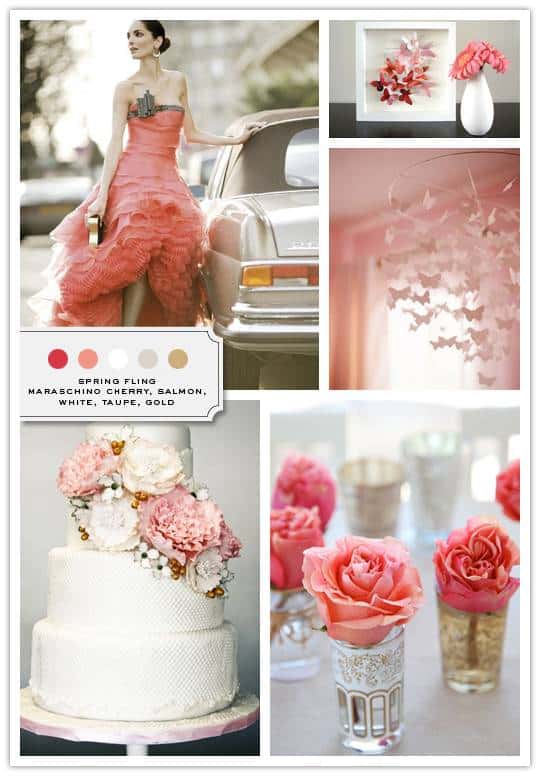 While in beautiful New Zealand, we witnessed and shot the most gorgeous wedding ever! I love when weddings are all about family, close friends and spending good times together. This week's inspiration is all about spring and romance: flowers, butterflies and a lovely ruffled dress… could this be any better?
• • ♥ • •
Inspiration Board Credits:
Bride in Pink Dress, via Pinterest
Framed Butterfly Decor, via Achados de Decoração
Butterfly Mobile, Elizabeth Messina
Cake, My Sweet and Saucy
Flowers, A Creative Mint via Emmaline Bride
• • ♥ • •
Sofia Ferreira is the co-founder of Brancoprata, a wedding company specialized in design and photography. After graduating from University, Sofia soon realized that her love for interior design and weddings was too powerful to be ignored. She gave up her career as a Mathematics teacher and since then she devotes her time to make dreams come true… at least for her couples! She is currently looking for a place to live and work in the historical part of downtown Porto, where she was born.