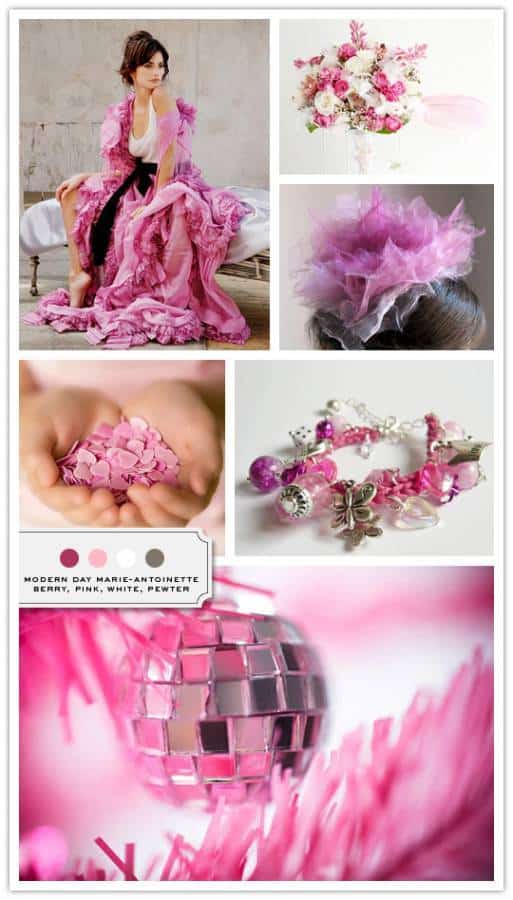 Since Valentines Day is fast approaching this seems the right time to post a bit of inspiration for this special day! I was inspired by Sofia Copolla's movie Marie Antoinette but wanted a fresh approach, something more modern looking! The image with Penelope Cruz in that beautiful pink dress set the tone and that gorgeous flower arrangement did the rest! Enjoy!
• • ♥ • •
Inspiration Board Credits:
Penelope Cruz, Gilles Marie Zimmerman via A Glamorous Little Side Project
Flowers, via Le Frufrù Blog
Head Piece, On Your Head's Shop
Heart Shaped Confetti, via Poppytalk
Pink Bracelet, Cloud Number Nine Shop
Ornament, via Kris Atomic
• • ♥ • •
Sofia Ferreira is the co-founder of Brancoprata, a wedding company specialized in design and photography. After graduating from University, Sofia soon realized that her love for interior design and weddings was too powerful to be ignored. She gave up her career as a Mathematics teacher and since then she devotes her time to make dreams come true… at least for her couples! She is currently looking for a place to live and work in the historical part of downtown Porto, where she was born.