I'm super in love with the work of ViaBella. The adorable clutches they make are a perfect wedding accessory, particularly for brides who are either doing their own wedding makeup or will not have someone around to help them with touch ups. They're also a perfect bridesmaids' present – and since ViaBella accepts custom orders with customer-purchased fabric, how cute would it be to purchase a bunch of different patterned fabrics in your wedding color and give each bridesmaid a pattern that suits her personality?!
Here are some snippets of their work – available on their Etsy shop – that are some of my favorites… got to love the pop of color in the lining on the more traditional white ones!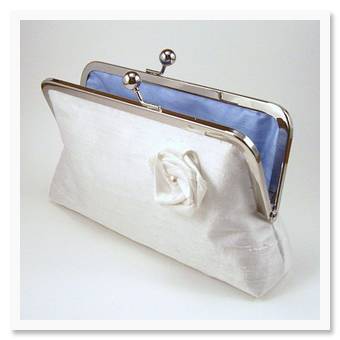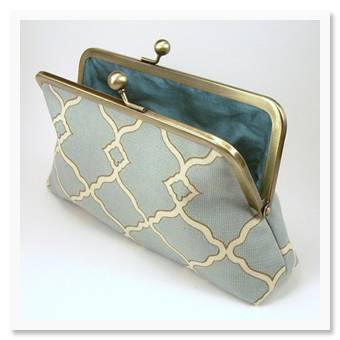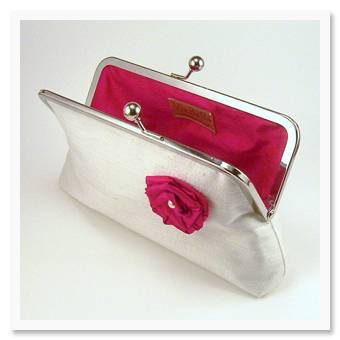 Images from ViaBella.