There is so much to say in this wedding, in all honesty. And I cannot say everything at once because I would be overwhelmed with the beauty this has to offer. So, it would be good if you scroll down and see in your own eyes the things this post is about to share to you today — Splendor at its finest! Yet for me, my favorite is the happiness Carly and Quang, and all their guests wore the entire celebration. Ugh! Heaven!
Click image to enlarge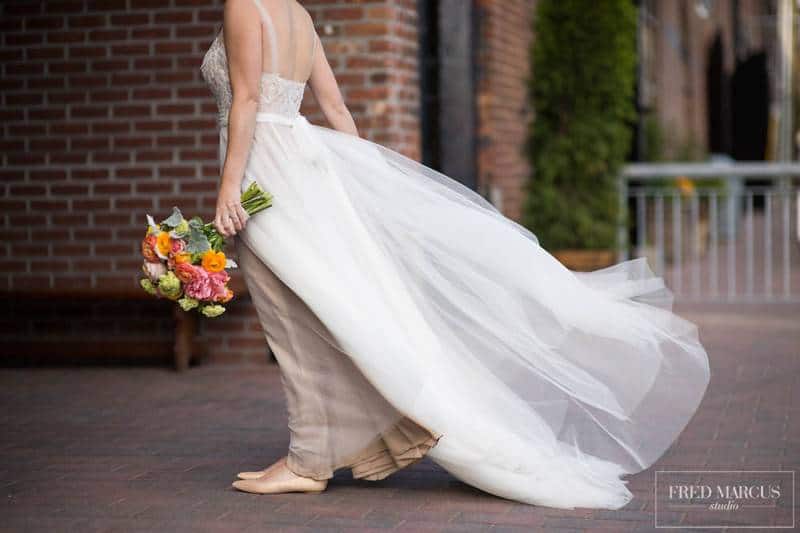 1

Like. Click to Vote
>
Extra Special Wedding Details
Humor and Whimsy: We planned a bright, cheerful, and whimsical Brooklyn wedding, because that's how we would describe ourselves. Our strategy was to find great vendors who understood our particular personalities because we wanted everything to feel representative of us.
Dancing and Grooving: There were a few details that we wanted to execute ourselves, including a choreographed dance, curated music and hand-drawn invitations. We met on a hip-hop dance team, and music and dancing has always been a huge part of our relationship. Our guests said the feeling of love and excitement was palpable, and we were glad because the entire wedding really felt true to us, both as individual people and as a couple.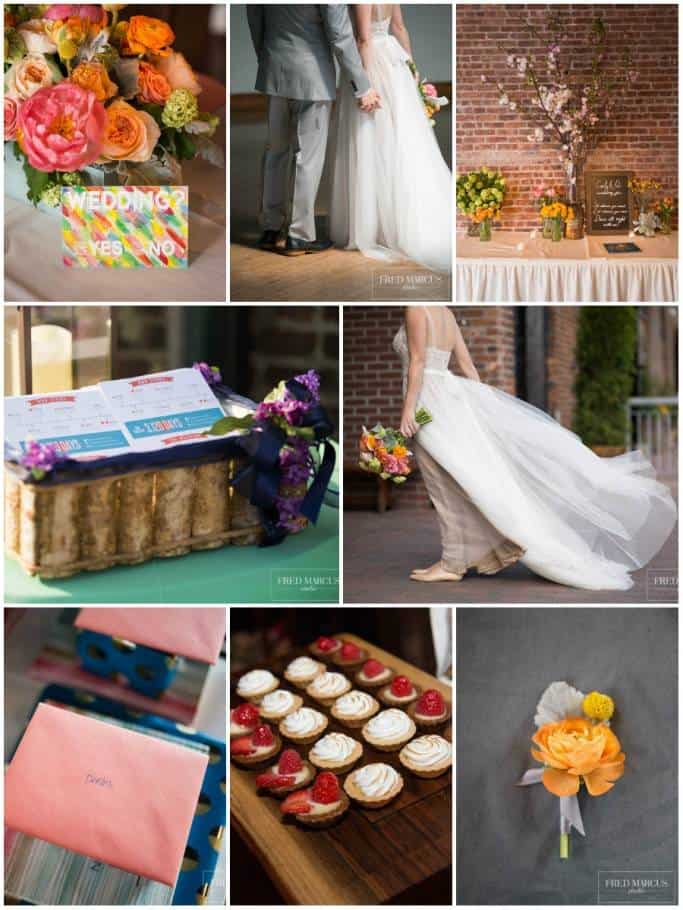 All the personal touches: Everything was so customized and calculated, but the truth is that we planned the wedding in less than nine months! Q designed, drew, and painted the invitations by hand. We had a lot of personal touches. We wrote our own vows and though they weren't totally traditional, they perfectly captured our relationship such that even guests who didn't know both of us understood how profoundly we love each other.
The wardrobe: Carly wore Nikes and carried the handkerchief her grandmother carried in her own wedding. Q and the groomsmen wore triforce cufflinks. We had a pizza afterparty. We got to know our officiant (a family friend), so he was able to create a ceremony that felt special.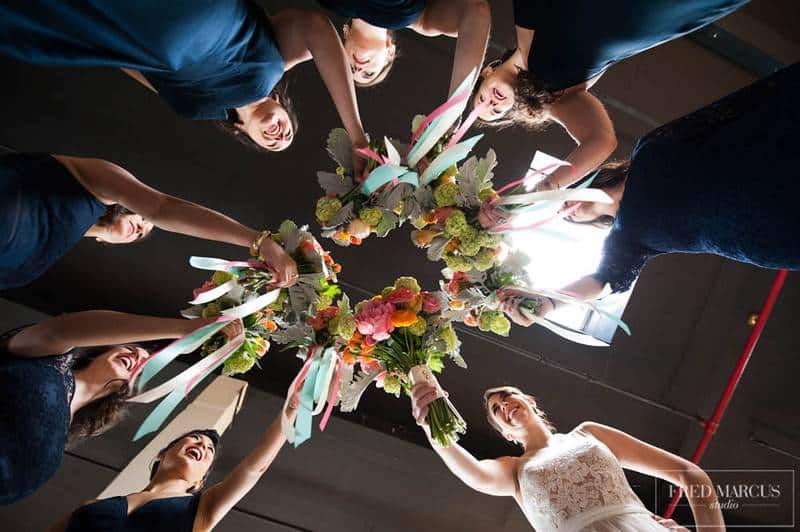 Tips from the Couple
Make it your own, representative of the two of you. Focus on details that capture the uniqueness of your relationship, not just on what looks good on Pinterest.
For us, that was infusing joy, humor, and whimsy throughout, and balancing beauty and aesthetics with casual ease. Also, we're so glad we splurged on a videographer. We love remembering the day by watching it.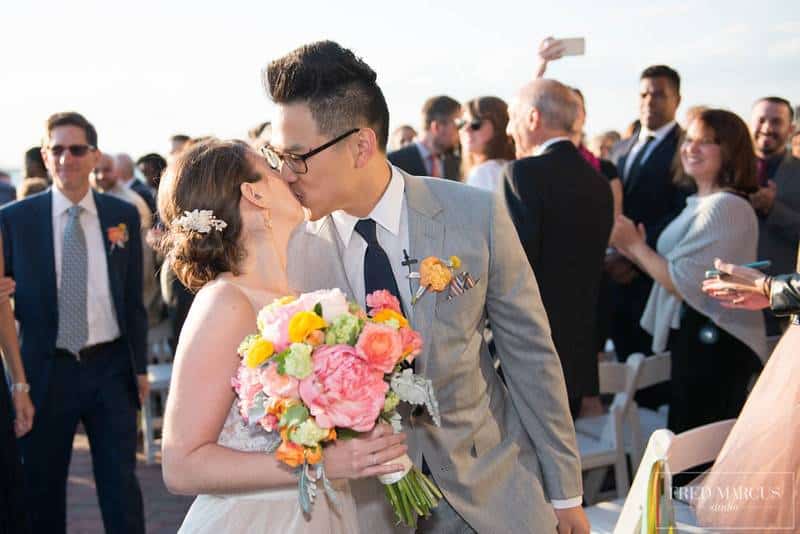 Wedding Budget
$45,000 +
VENDORS
Photography / Videography: Fred Marcus
Venue: Liberty Warehouse
Flowers: Mimosa Studio
DJ: Double Image Productions
Hair: MaryAnna Fitzgerald
Makeup: Liz Coakley
Dress: BHLDN
Shoes: Nike
Groom's suit: Bonobos
Groomsmen's suits: The Black Tux
Afterparty: Brooklyn Winery