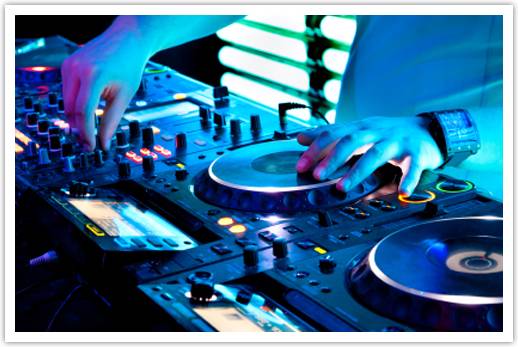 Today we're adding a new category called Hot Topics! It's a chance to give our readers the "floor" so to speak to share their opinions on certain topics related to weddings. For our first Hot Topic, we're going to talk about having a DJ or a Live Band at your wedding reception.
New York Magazine's Summer Wedding 2012 issue covered this topic and had 2 DJ's and 2 Bandleaders talk about this to see what the differences are between having a DJ or a band at your wedding. Jason Fioto from Generation Events is one of the DJs featured on this article and this is his advice to couples who are thinking of having either a DJ or a live band at their wedding. "Like all wedding decisions, take the "should" out of the equation. "Should" you choose a DJ because the venue manager says they "have a DJ booth and everyone uses it"? No. "Should" you choose a band because your friend says it's "more black tie"? Absolutely not! Bottom-line, think about how you like to party and find the best person or group for the job. As long as the entertainment is great and you're enjoying yourself, everyone else will too."
I remember the one time when my husband and I considered having a live band at our wedding, because we thought that it would be more fun live. In the end we decided to go with a DJ because we thought that our options wouldn't be limited in terms of genre. Looking back, I remember the packed dance floor that night as our DJ went from one genre to another since our guests cover different age groups.
As this is a popular topic with most engaged couples, Inspired Bride would love to hear what your thoughts are about having a DJ or a live band at your wedding reception.