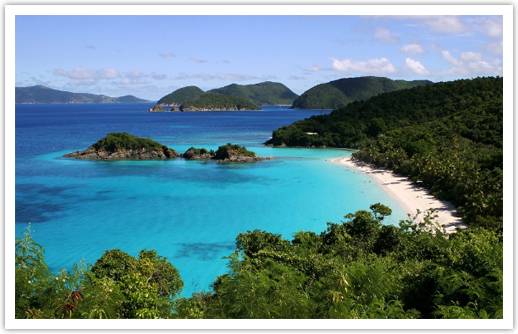 Continuing on to our week-long destination wedding posts, we thought we'd do a feature on some of the popular destinations for weddings. Oh the endless possibilities! There are definitely a lot of things to consider when choosing a place. From the cost, to what is being offered to you and most importantly, what the legal requirements are when getting married in the country of your choice. Here are some destinations that might make you want to have a destination wedding.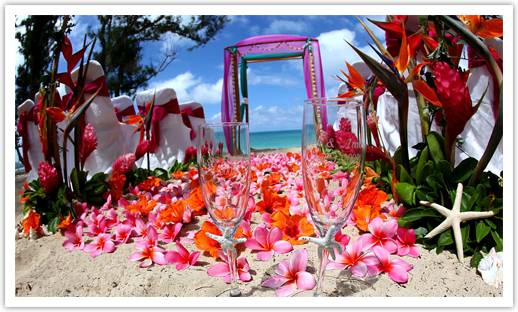 Hawaii
Imagine having an option when it comes to your backdrop! Whether it is one of their resorts, sandy beaches or even a remote waterfall. All this is possible in Hawaii! You can even enjoy a luau for your reception! Now that's definitely taking tradition out of the equation.
The Caribbean
The Caribbean is definitely one of the go to places for destination weddings. You have a lot of countries to choose from and resorts who will work with you every step of the way and offer different packages that suit your needs. From Cuba, Dominican Republic, Mexico, Antigua, Aruba and St. Lucia – all you need to do is choose!
Las Vegas
Ok, it's probably not the beach setting that you're imagining when you think destination. But couples are going to Las Vegas to get married surrounded by their family and friends! Why not? I mean, the endless casinos and nightlife makes Sin City a playground where adults play. Your whole wedding party can have fun and celebrate your union at the same time.
Cruise Ships
This is probably the most exciting for me. You can do all the pre-wedding celebrations in one country, get married in another and have your honeymoon in a totally different country! Granted your room will look the same throughout but the idea of having your wedding with a cruise is that the adventure doesn't only stay confined in one resort. You and your guests are in for an adventure as you see the different ports your cruise offers which will make this a vacation/affair to remember.
Paris, France
Not just a destination for romance and delectable food, Paris is one hot place to have your dream wedding. Jam-packed with passion and desire, this place offers the best scenery of all France.