Nature brings people together, especially with Kay and Mark, who both love beautifully restored and preserved places. So, in the most intimate event of their lives, they chose to have a loose travel themed wedding. The filled every corner with postcards of different national parks, twigs, leaves, rainbow-colored bouquets, and artificial birds (almost all of which are DIY's!). If you were there, you would absolutely feel how this couple loves Mother Nature. Hats off to your interest and respect to the natural world, and congratulations on the start of your life together!
Click image to enlarge
Like. Click to Vote
>
The Album Story
Mark and I love the beauty of the natural world and cherish spaces which have been restored or preserved to their natural form. It was our hope to share joy we receive and life we experience from exploring the outdoors with our friends and family.
The Theme
The reception had a loose Travel theme, but other than that, none.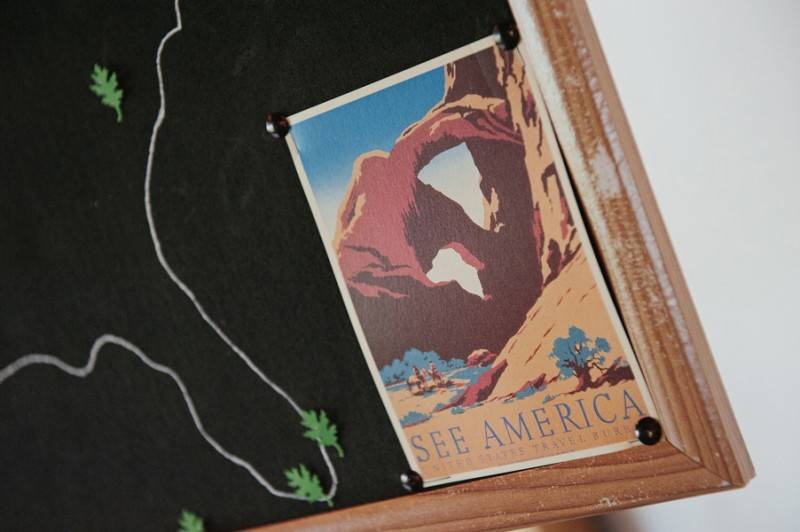 Wedding Outfit Inspiration
We wanted something that was simple and classic for us and something that was vibrant and fun for our attendants, flower girls and ring bearers.
Our Do-It-Yourself (DIY) Projects
My mom made the rice krispie treat bird house. She has always made different "sculptures' out of rice krispie treats and since we were getting married in and Audubon Center, she thought a bird house was fitting.
Our table decorations were a collection of twigs, rocks and driftwood collected from our current home in Seattle/Puget Sound, and post cards from different national parks. We wanted to keep to the natural theme but include elements of our new home and travels together. We were engaged in Zion National Park (our head table).
My husband made a map of the united states on a cork board painted black which we then placed locations of all the national parks using leaves made from a leaf-hole punch. We then used that to help people identify their table (which were named after different national parks)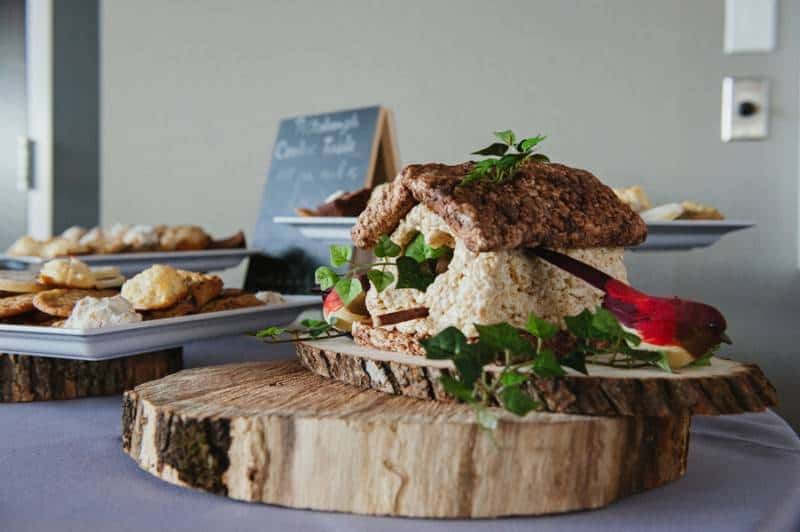 The Songs
Our first dance, my matron of honors surprise song adaptation of "Somebody's Getting Married" by the Muppets during her speech, my dance with my father and us dancing with my niece and nephews.
Highlights from the Ceremony and the Reception
Hearing my close friends play the songs we selected, processing in to the bagpipes (and watching the procession while hiding from a distance), watching Mark as I processed down and our vows.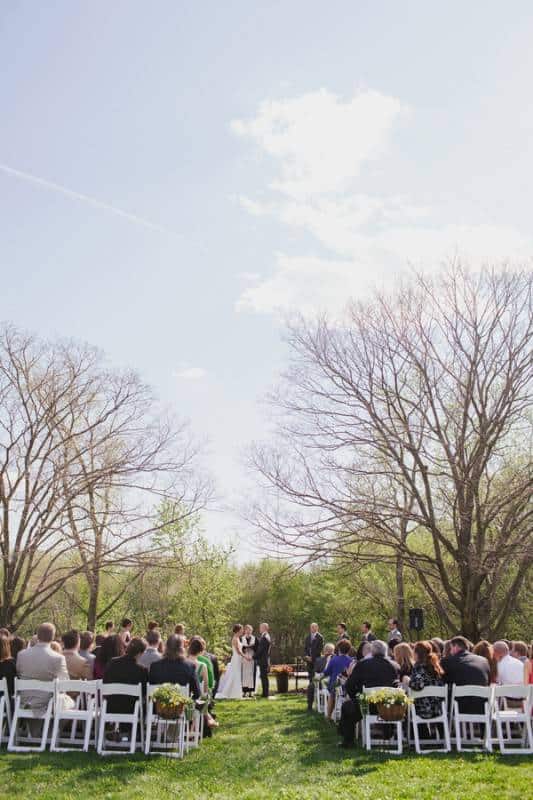 Favorite Part of the Day
So many, including the moments before I saw my husband. But one of our favorite moments was looking around the reception and seeing how happy all of our family and friends were, celebrating the wonderful day and blessings we were given.
A Memorable Moment
I think the first dance was so beautiful and emotional for them both.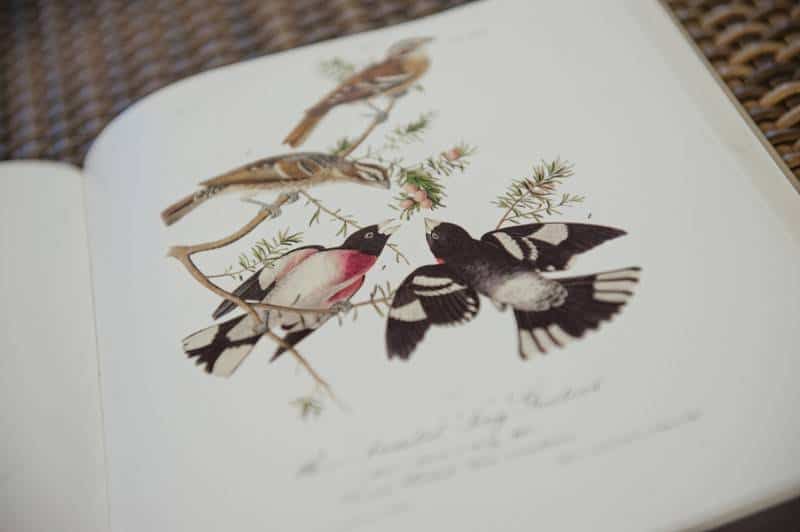 VENDORS
Photographer:  Jessica Miller Photography
Ring Designer: Alana's
Ceremony Location: Audubon Center
Dress Store: Brides Against Breast Cancer
Floral Designer: EcoFlora
Cake Designer: Golden Delight Bakery
Event Venue: Grange Insurance Audubon Center
Ring Designer: Henne Jewelers
Bridesmaid Dresses: J Crew Bridal
Shoes: Liz Claiborne
Ring Designer: MaeVona
DJ: New World Entertainment (Tom Gallagher)
Band: The Redbuds
Caterer: Two Caterers
Hair Stylist: Virtue Salon