Happy February! We're officially a month old today, and it's gone fast. Anyway, on to the post.
Nothing is more satisfying to me than finding really awesome stuff on
Etsy. As a bride to be myself, I am always searching for unique ideas and items to incorporate into the wedding. Put them together, and you've got one triumphant Maddy. Here's some stuff I found trolling Etsy and some ideas on how to incorporate them if you love 'em.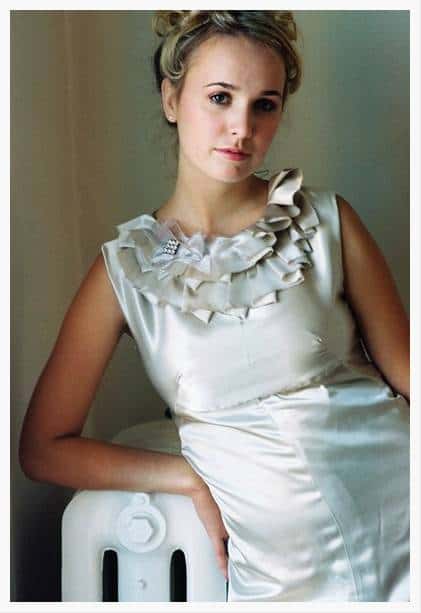 Mocha Ruffle Dress by SarahSeven: Hello, bridesmaids dresses! It's a super cute and chic dress for a surprisingly affordable price (my bridesmaids bought dresses on the less expensive end of the spectrum and they were still double the price plus alterations!) so what's not to love? Or, if you've got the girls' dresses already, what about a cute cocktail dress for the rehearsal dinner? $125, custom order.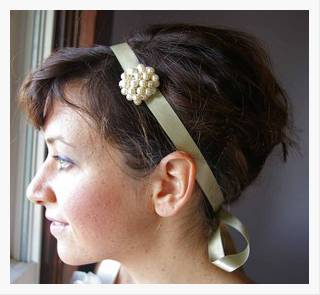 Pearls and Ribbon Headband by Modern Romance: Available in sage green (shown), antique white, ivory, or black, you can get one for yourself and then get a few in a different color for your bridesmaids to match! It's a great way to run a level of consistency throughout the bridal party, especially if you're opting for non-matching bridesmaid dresses. $24.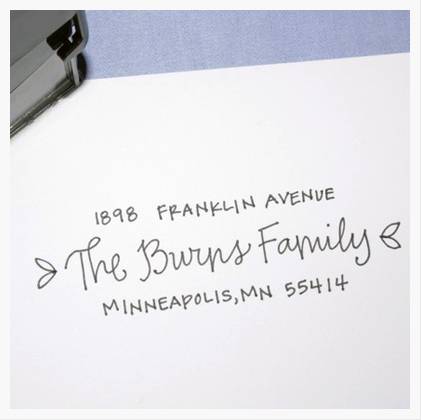 Ursula Self-Inking Address Stamp by Lettergirl: Didn't order return addresses on your thank yous because you were moving close to the wedding, or it was too expensive? Dreading having to write your return over and over for each of your 100+ guests? Hate your handwriting? Your answer is Lettergirl's address stamps. While all of her stamps are cute, I'm particularly fond of Ursula. This is also a great gift for our bridesmaids. $38.
Stay tuned for Part Two tomorrow.