Well hello there! I'm so honored to be a guest blogger on Inspired Bride. As one of my favorite blogs, Maddy truly inspires me with her amazing finds and makes me wish that I could get married again and again!
My husband and I are celebrating our 2nd anniversary soon and I still think of our wedding day as one of the best days of my life. Though we were on a very limited budget, we were still able to make our wedding day exactly the way we wanted it. I thought I'd share a few tips today for how to have the wedding of your dreams with slender means.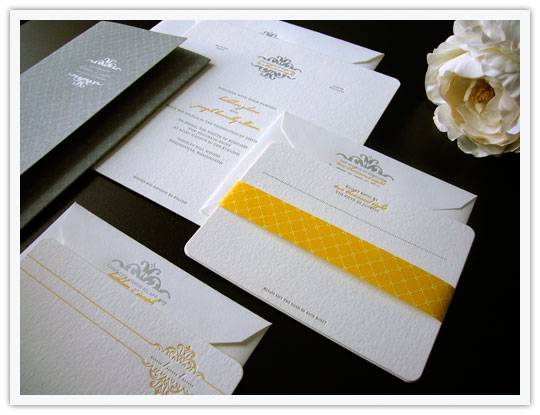 Together as a couple define your top priorities and stick to them. For some it's the dress and shoes or the photography and the flowers. For us it was the stationary, the venue and the food. Remembering what was important to us made prioritizing everything else a lot easier. Also make this the first thing you do in planning your wedding, if you don't it's easy to get caught up in the moment and start to write checks like there's no tomorrow (and there is a tomorrow).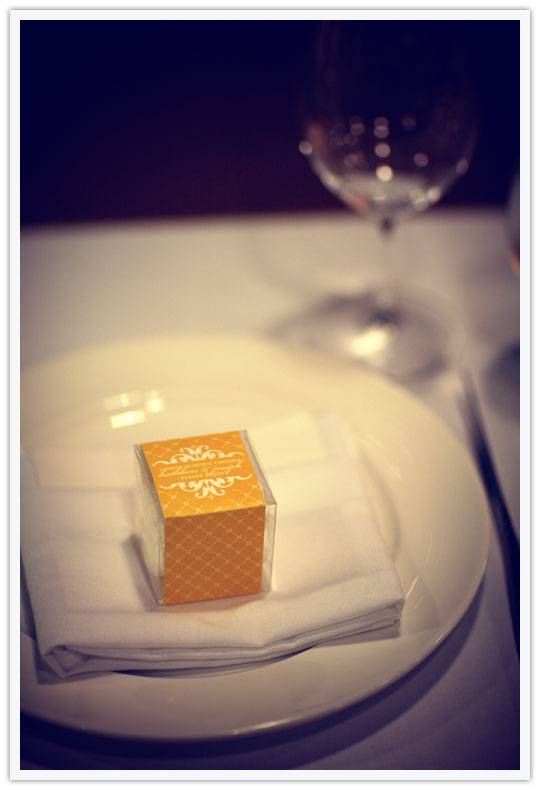 Purchase your favors in bulk and repackage yourself. To go with our theme of yellow, we found lemon tea cookies that we could buy wholesale to save on cost. Then we packaged them into clear acetate boxes and a paper band I designed to coordinate with our table. The effort was minimal but the impact was perfect.
Make an agenda for the big day. Typically this is the job for a wedding planner but if you aren't able to hire one it's good to have an idea just to be clear about your expectations. There are a lot of people involved; you, the wedding party, vendors, and it's essential to get everyone on the same page. Things are bound to go off schedule a bit but it's helpful to have a rough timeline for the the big day.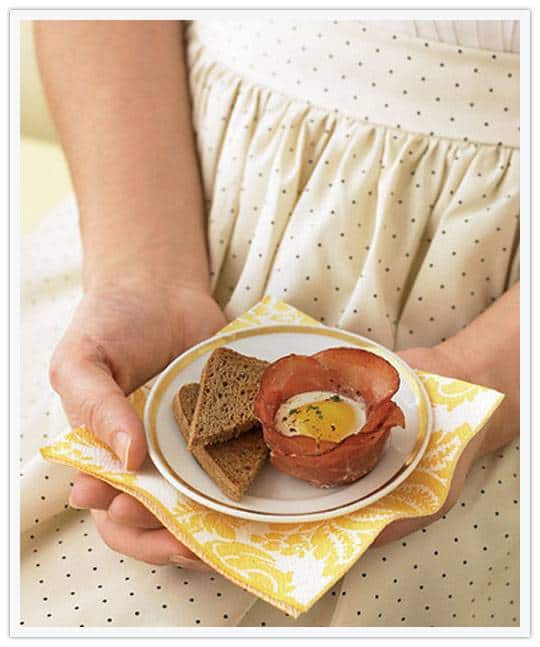 The hours leading up to your nuptials can be a bit crazy and chaotic, that last thing you want is your wedding party "hangry" from lack of food! We put together these snack boxes for each of our attendants so that they'd have something to snack on during the day. Filled with hearty cheese and crackers, a bit of candy, gum and water, they had a little bit of everything to get them through the day. Being part of a wedding can be an expensive and taxing endeavor so anything you can do to make it easier on you party will be appreciated by everyone.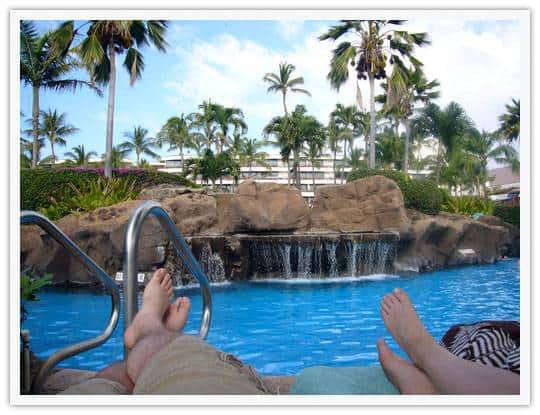 Lastly, take a honeymoon! If you can swing it, I highly recommend leaving for your honeymoon shortly after your wedding. After all the planning it'll really pays off. Secondly, pick a place that won't add additional stress. We went to Hawaii – I know, real original, but it was perfectly carefree and relaxing. Without languages to translate or currencies to convert it was just us and our new wedding bands! Regardless of where you go, just try to take a trip that will allow you unwind and enjoy each other.
Every wedding is unique and special but I hope what I learned from our wedding is of some help to you in organizing yours. My time is up here at Inspired Bride, thanks again to Maddy and happy planning! If you're ever in the need for more craft fun and DIY projects please fell free to visit me over at Twig & Thistle or check out my Etsy shop for easy DIY printable and wedding crafts.
Lots of love, Kathleen
Brunch plate image from Martha Stewart. All other images from Twig & Thistle.