First of all, thanks Maddy for having me today—it's great to be back!
As both a very visual person and a self-professed chocoholic, I have a bit of a weakness for beautifully styled desserts. Now let me just say, I have no intention of having any sort of dessert bar at my wedding beyond a cupcake tower. (If money were no object things would probably be different.) But still, I tend to stop in my tracks whenever I come across a perfectly styled display of sweets.
Which is exactly what happened when on a typical Flickr browsing session, I happened to stumble upon the visual spectacle that is Holy Sweet, a bakery from Sweden that creates beautiful cakes, cupcakes, dessert tables and all kinds of other delicious treats.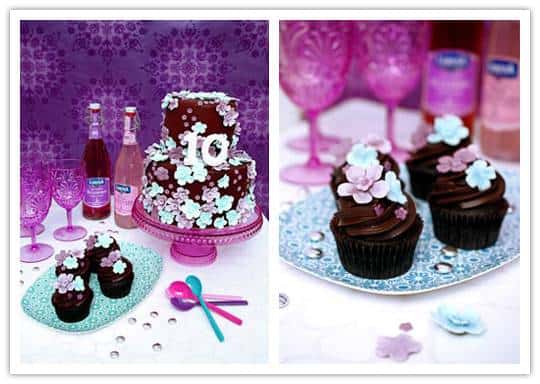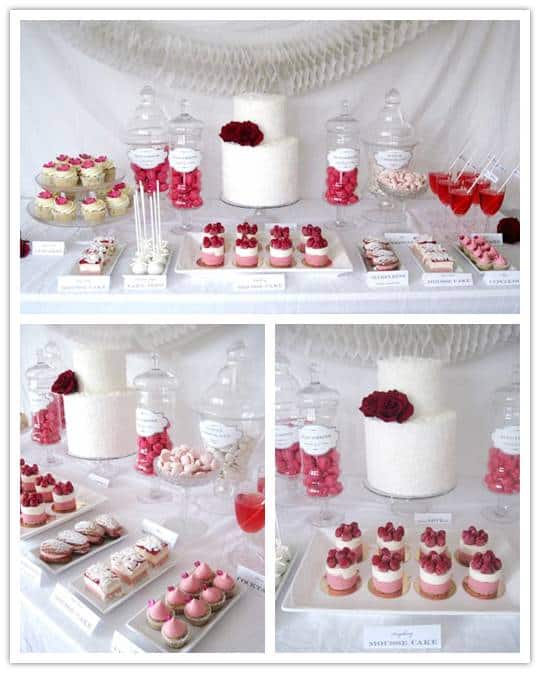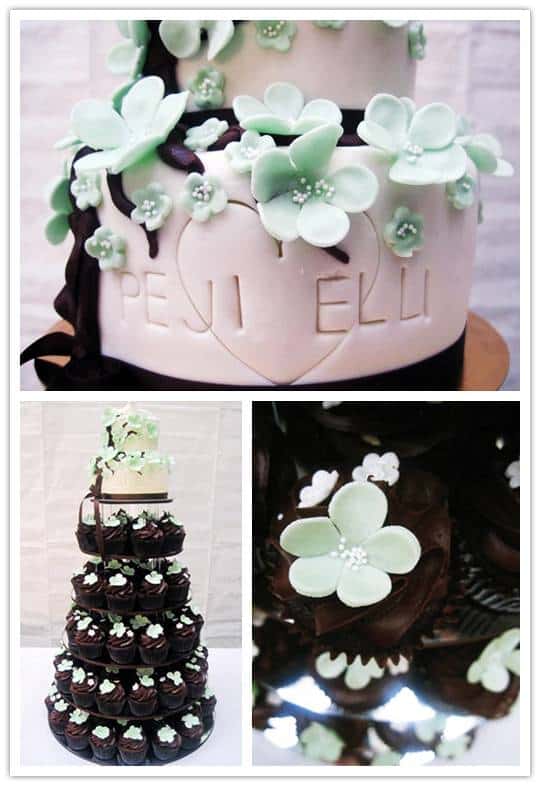 See what I mean? They also have a blog, which I can't read a whole lot of, but immediately added to my Google reader for some more delicious inspiration. Enjoy!
Courtney Dolloff is one half of the design duo behind Seamless Creative, who blogs bits of inspiration daily on design work life. She is also currently in the process of planning her own wedding and designing a soon-to-be available line of wedding stationery, which she documents on a second blog, head vs. heart.