In the middle of a forest clearing where the golden autumn leaves are starting to fall off the tree branches, Victoria and Ian indulged this one fine day. With just a basket full of everything they are both passionate about — books, warm woolen blankets, and cups of hot cider,  they were good to go! It felt like I was watching one cozy and feel-good movie! Never cease to put smiles on each other's face, you love birds! Congratulations!
Click image to enlarge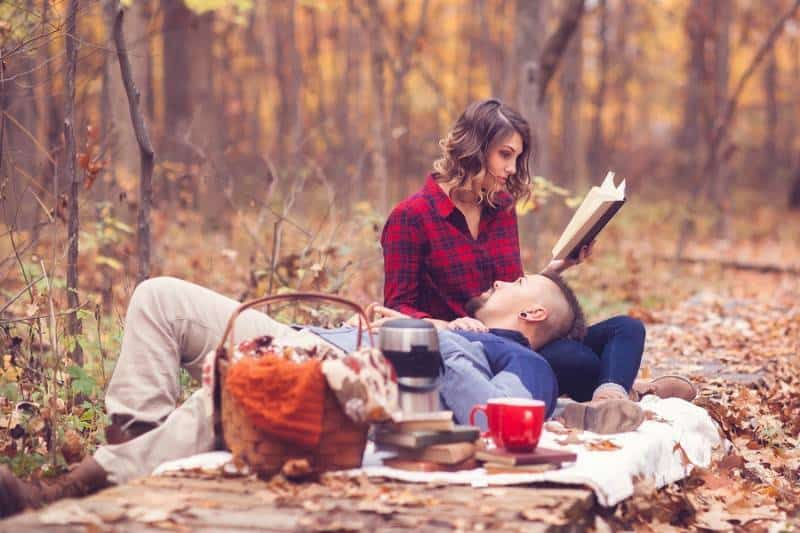 Like. Click to Vote
>
The Engagement Shoot
I wanted to portray just a couple that are madly in love with each other! Which is who Victoria and Ian are, high school sweethearts and completely in love. I wanted this engagement photos to be a display of who they are as a couple, a love playful, fun and energetic love filled with romantic and cozy dates!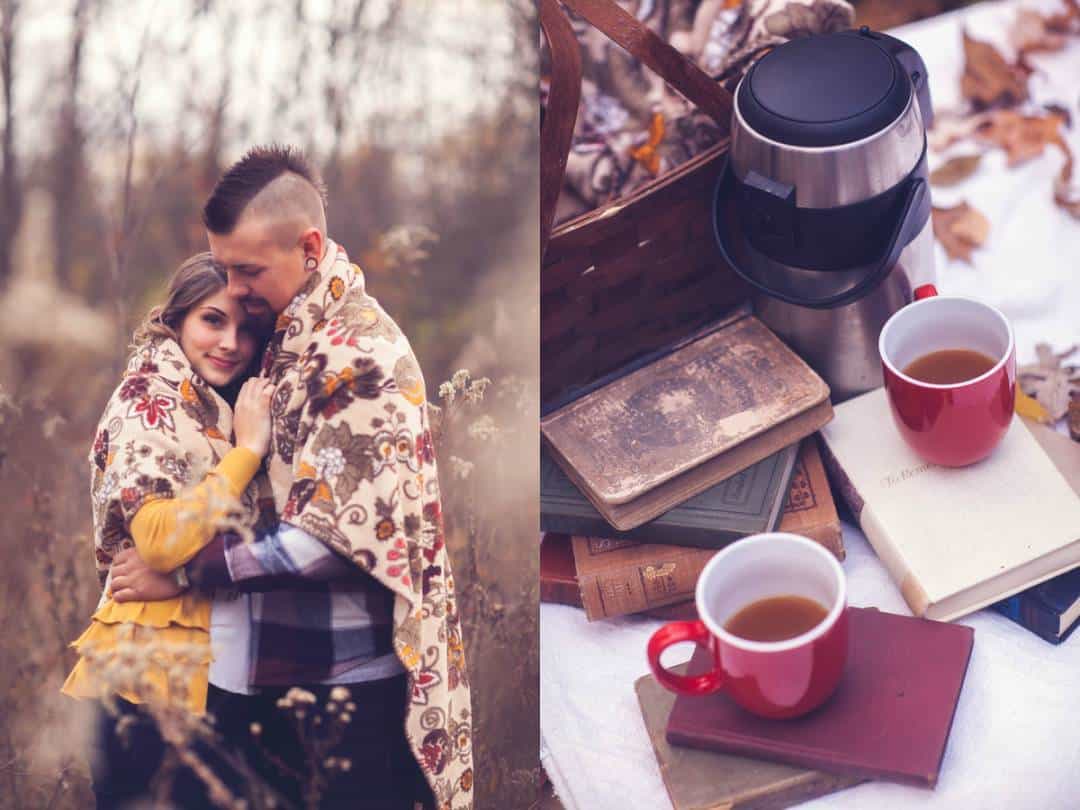 The Location
I ask every couple this question before I choose a location. What are some things you guys enjoy doing together and what are some dates you guys like to go on? Without a blink Victoria said "Everything Fall, oh my goodness we love fall Love reading, drinking hot cider, and just being outside with all the trees." These woods were perfect for this engagement session!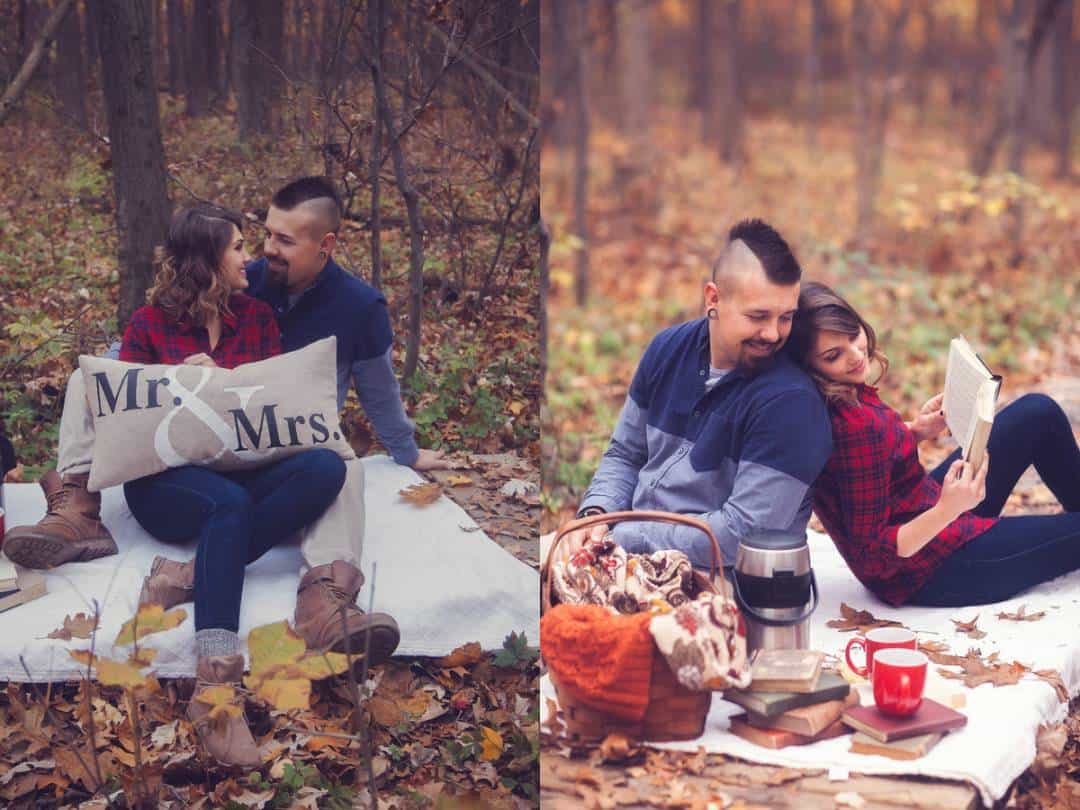 A Hint For the Wedding Day
Their wedding is in May and all I know is that by how easy and fun these pictures were I know come wedding time this playful fun side will come out for the most beautiful romantic story! I know they are so in love and their wedding day pictures will reflex that to an even greater scale!
Just Relax
I love joking with the couple and talking through the session with them. Every couple to some degree is going to feel awkward but it's all about knowing how to pull out their genuine real selves. This is one of my favorite parts about taking pictures! It is also important as the photographer to tell them what to do. People need instruction because taking pictures, unless you are a model, is not a normal part of everyday life and so therefore they need to be directed.
I always give different tasks for them to do after I pose them so get a really candid look. And example is in one of these pictures I gave the guy the task of whispering an inside joke into her ear. When he did she bursted out laughing leaving me with that perfect candid shot! In addition I joke even while taking pictures to get them to lighten up more.
VENDORS
Photographer:  Natalie Kunkel Photography