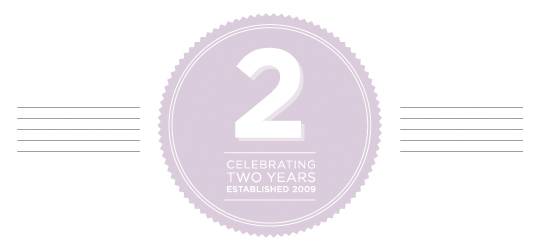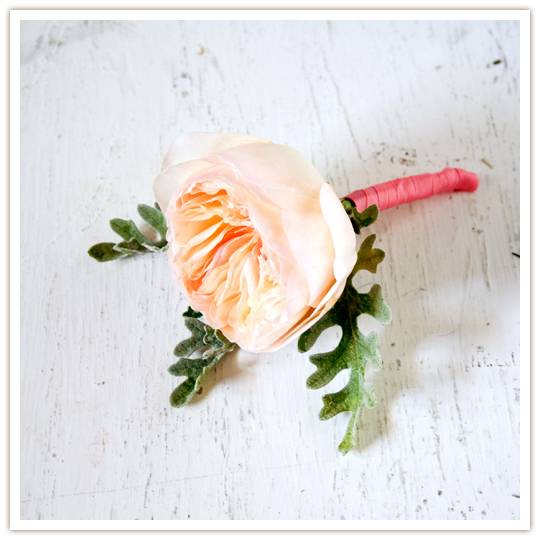 Today we get to kick off our first giveaway celebrating our second anniversary! Blooms by the Box is a great resource for DIY brides, featuring a wide selection of flowers to craft boutonnieres, bouquets, and centerpieces out of. Last year, they were kind enough to provide me with some flowers for the shabby chic boutonniere seen above, as well as a matching centerpiece. Blooms by the Box offers pre-designed wedding packs as well as florals by the bunch, so check out their selection and let us know what flowers you'd love to use and how you'll be incorporating them in the comments section for a chance to win. The contest closes this Friday at 5pm Central Time. One entry per person; a valid email must be provided in order to contact the winner to arrange prize receipt.
Added bonus: even if you don't get the grand prize, you can still win! Visit Blooms by the Box's Facebook page and Like their status mentioning our second anniversary. If 25 people Like the status, they'll offer a promo code for 10% through the page for our readers!
• • ♥ • •
Blooms by the Box is a sponsor of the Inspired Bride, but no financial compensation was received for this post.