The act of giving gifts to the girls in your bridal party has started to become part of "Wed-iquette". While it's not required, it's just good form seeing as they're spending money on dresses, hair, makeup and more for your special day. You don't have to spend a small fortune, but it's a great way to say "thank you" for them being there for you. Here are some ideas if you're stumped when it comes to finding something special.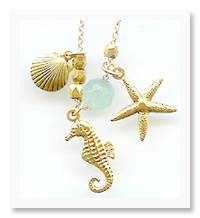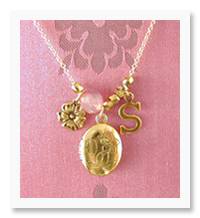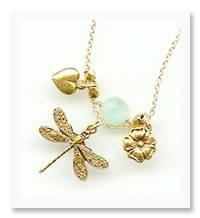 Necklaces from Charmed and Dangerous: super cute charm necklaces. Choose your design based on your wedding (destination, beach, spring, et cetera) or choose the customized initial photo locket design and give each of them something a little different!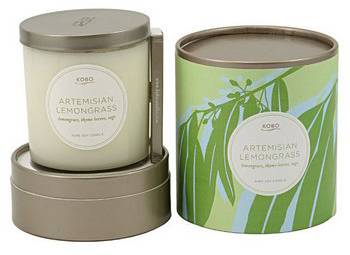 Kobo Candles, available online through Burke Decor: gorgeously packaged candles that are long lasting and smell fantastic. The presentation alone is a show stopper, but when your girls light these up, they'll be perfectly relaxed for the big day.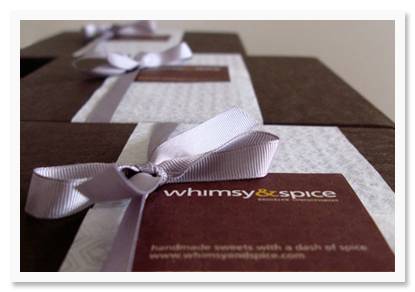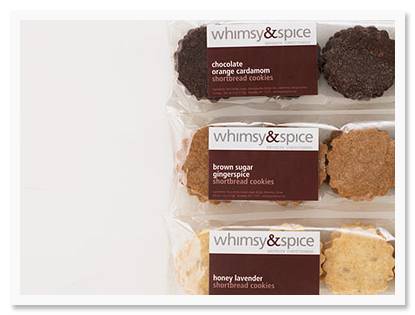 Whimsy and Spice Gift Boxes: though they might not immediately appreciate the temptation in the weeks leading up to your wedding, they'll realize how indebted they are to you after tasting W&S's sweet treats. Give them a good variety by opting for the Deluxe Sampler.
Soaps by Savor: delightful handmade soaps in many scents to please everyone!