Our favorite season, fall, comes few weeks from now! Today's featured couple, Ryan and Nicole, will be marrying this year and they took this wonderful opportunity to shoot their engagement in a way that it looks to be campy and adventurous. Their theme along with their outfits perfectly fitted the season, awesome! Let us take a look at  how Adina Preston Weddings brought out the best of this woodsy engagement. Scroll down for details!
Click image to enlarge
2

Like. Click to Vote
>
Extra Special Details
It was a one bright afternoon cleared for them.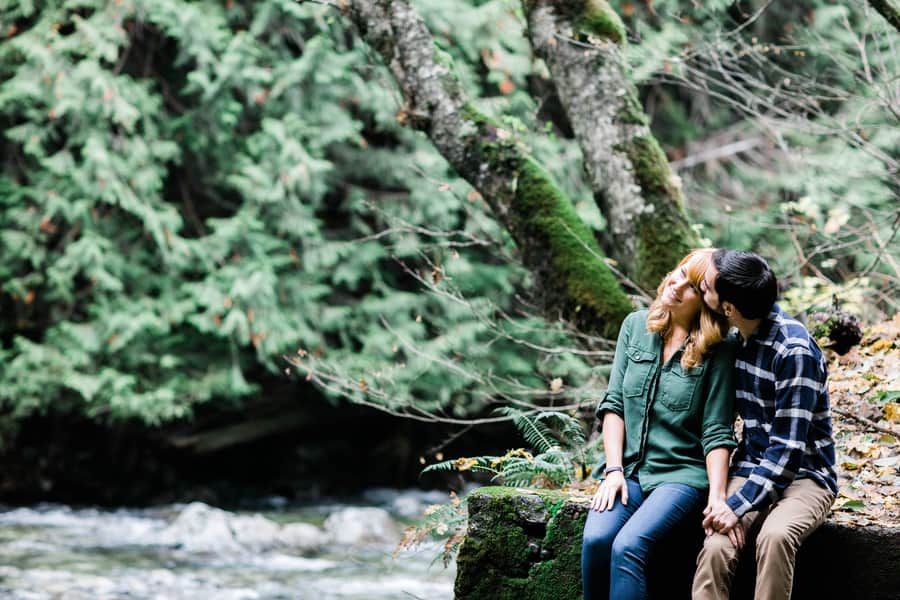 The setting was unbelievably beautiful with its fall colors all around!
♥ The woods and the river.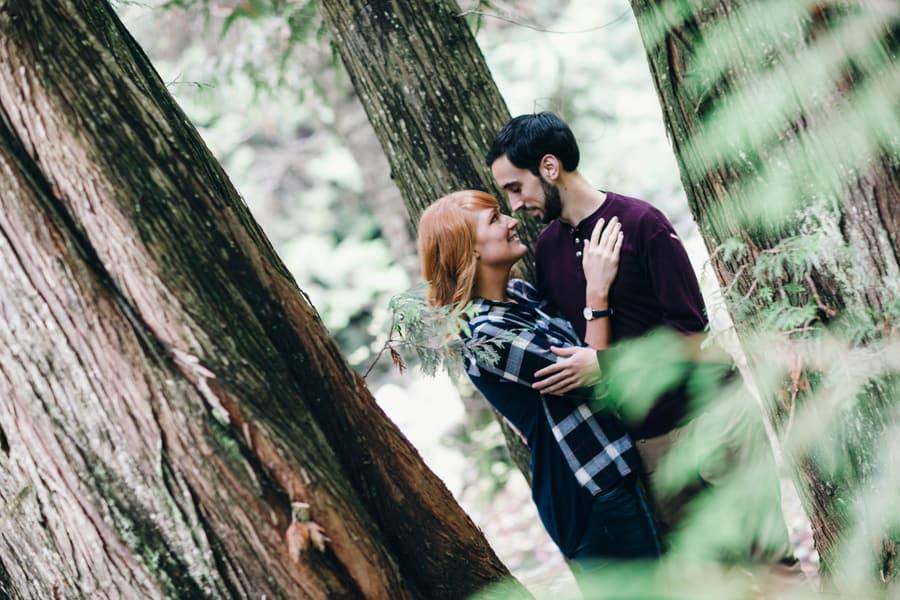 ♥ The red and yellow leaves that are worth remembering.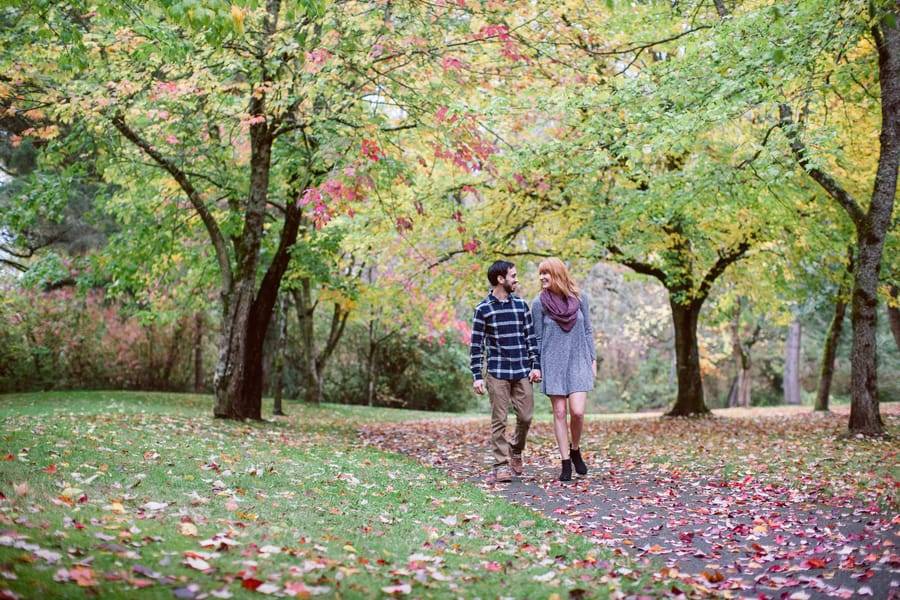 The Photographer's Advice
Make planning fun, it can get really stressful. If your friends and family offer their help, take it – anyone that can do even the smallest thing matters!

If you can, do an unplugged ceremony. No one pays attention when they're watching everything through their iphone, camera or ipad screens! That's why you're hiring a photographer, he will document your wedding the right way, and everyone else can take photos any time after the ceremony.
From the Photographer
I embrace all kind of events, from corporate to private parties. However, weddings is what I love doing the most. Each love story takes me anywhere it happens, Seattle and Beyond! I travel where my couples need me. My work features an editorial style, with a touch of a photojournalistic approach, because I want my couples to have the magazine looking images, while their true love and connection flow genuinely through. Because Seattle has such a fantastic diversity to offer, I absolutely love barn or vineyard weddings, marina or beach venues with breathtaking sunsets, hotel rooftops or simple backyard weddings. No matter the setting, each wedding will be documented in such a way, that every time the bride and groom look at that album, they can put back their dancing shoes, because they will dance with their images all over again and re-live that glorious day twice more. Weddings to me are just an excuse to "Live in the moment", which is my mantra. That's because it allows me to show my own perspective of the world & share this gift with everyone else involved. I've been lucky enough to photograph many weddings along the way, and if I had to define one thing that I love the most, it would be the exhilarating feeling of being able to write an unique love story with my camera ! My inspiration comes from editorial magazines, mixed with the unique connection that each couple has. My clients tend to be the ones that embrace life and are not afraid to live out loud. The best way to get in touch is through email — adinaprestonweddings@gmail.com or filling out the Contact form on the website at www.adinaprestonweddings.com • 2017 Collections starting at $2,450+Tax. Travel fees may apply. •
Vendor
Photographer:  Adina Preston Weddings