"Now there's a beautiful river in the valley ahead. There 'neath the oak's bough soon we will be wed. Should we lose each other in the shadow of the evening trees, I'll wait for you. And should I fall behind, wait for me Darlin'. I'll wait for you." – these are lyrics from Tracy and Chris' wedding song and every word makes up the story of their relationship. Indeed, their story is a unique one: Chris was a groomsman in Tracy's first wedding. When things went south in her first marriage, he was by her side with support and their friendship grew into a love that as honest and real. Their wedding was intimate, honest, and incredibly true to themselves. Let's browse through their gallery below and see some of the wonderful wedding details!
Click image to enlarge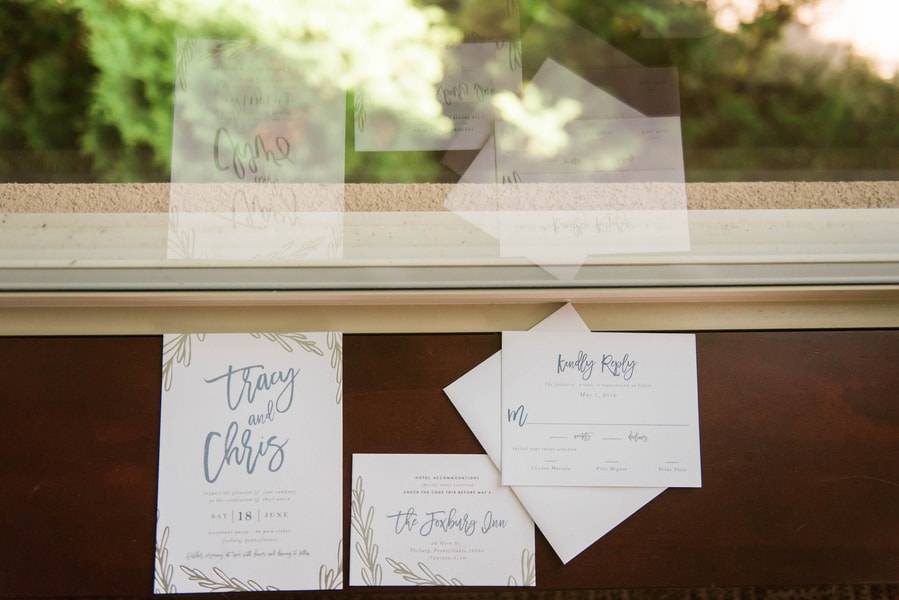 1

Like. Click to Vote
>
What Made The Wedding Extra Special
Tracy's maid of honor was her mom. She's her closest friend.
Their wedding was in a tiny town of Foxburg, PA – a location next to the Allegheny River where the town's only road is ALSO the town's parking lot.
Instead of traditional wedding cake, they served frozen custard cake from the restaurant where Chris worked as a teenager.
Tracy's wedding dress was BLUE and her hair was PURPLE! She pulled it off so well.
The Photographer's Advice
Have fun during the planning process, and don't let other people/traditions/society dictate what your day should be. Remember that the marriage is far more important than the wedding! – Leeann Marie

Money Matters

Wedding Budget: $10,000 – $20,000

VENDORS

Photographer:  Leeann Marie, Wedding Photographers
Caterer:Allegheny Grille
Invitation Designer:Blush Paper Co
Jewelry:Dorman's Jewelry Inc.
Event Venue: Foxburg Inn
Dress Store: Glitter & Grit
Shoes:J. Crew
Floral Designer:Mt. Lebanon Floral
DJ: Pifemaster Productions
Dress Designer: Rebecca Schoneveld Design Studio
Hair Stylist:Shear Heaven