We have featured several engagement sessions at the Arboretum in North Carolina. There must be something in this place that hook couples! Alicia and Alejandro decided they wanted to take their engagement photos in a beautiful outdoor setting with plenty of natural decor and nature. You bet, the Arboretum would be the best place based on their description. The two looked so natural and deeply in love. Alicia and Alejandro, may you find health and happiness, and we wish you many years of unbreakable love and laughter and enjoy advantages of marriage. Congratulations on your engagement!
Click image to enlarge
5

Like. Click to Vote
>
How They Met
The passion between them was so evident and as we got to know them more we found out they both served in the military together (U.S. Navy) and she was actually his superior. There was always a little feeling of something special but neither of them made that move as it would be against the rules. Years later they crossed paths again and the spark was more alive then, than ever.  They've been together 3 years and are recently engaged.
The Chemistry
They were one of those rare couples that just had "it". It was very seldom that the photographer had to actually instruct them what to do during their engagement session. They just flowed from spot to the next effortlessly.
Click image to enlarge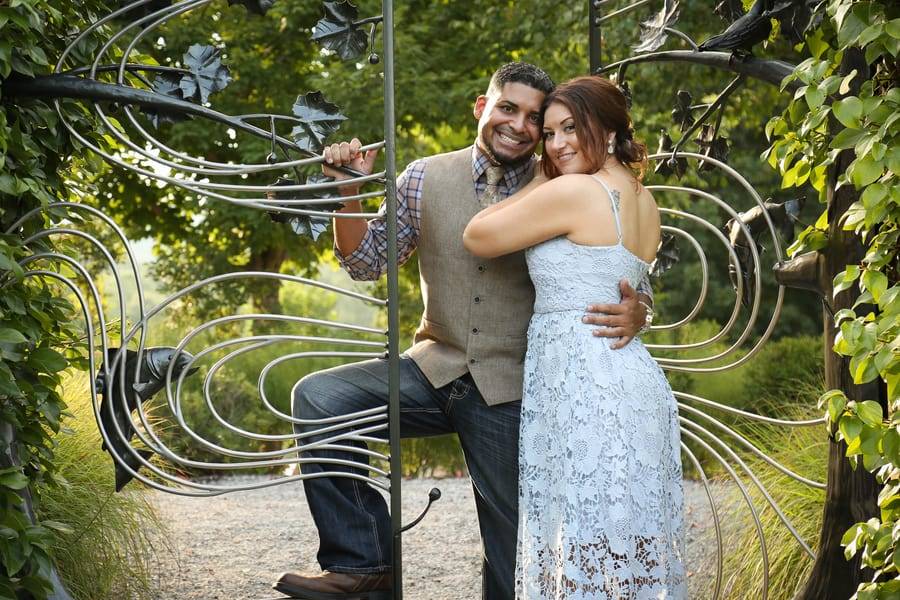 5

Like. Click to Vote
>
The Photographer's Advice
Plan ahead as early as possible for your vendors. Make sure to enjoy your big day by making time to enjoy, not just to cut cake and take pictures! — Jennifer & Joe Mackey
Money Matters
$10,000 – $20,000
VENDORS
Photographer: JCM Photography
Reception Venue: NC Arboretum