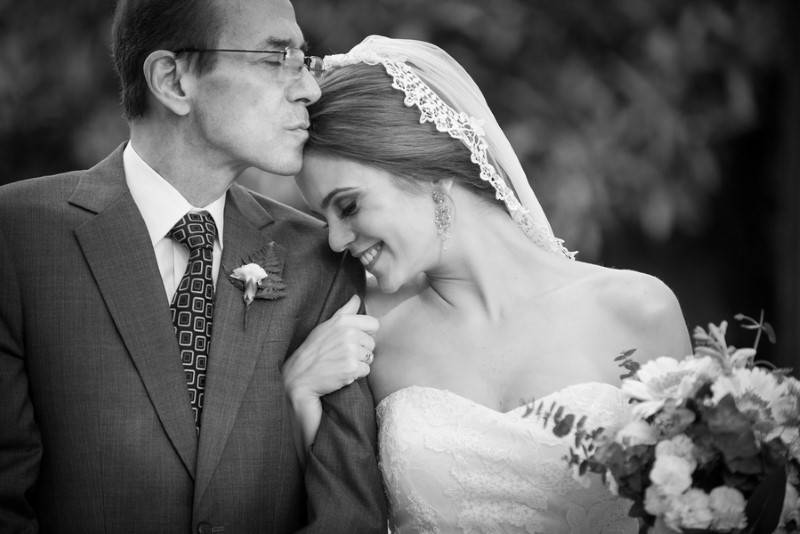 Red is such a romantic color — it is basically the color of love. And you're gonna get loads of it today with Emilia and Diego's big day. Emilia chose to go for a vintage/shabby chic wedding theme that is overflowing with romantic details – the flowers in bottles centerpieces, candles, great lighting and antique furniture. Great job to their photographer Maik Dobiey for capturing these moments that is sure to last a lifetime. It was surely a memorable day that is full of love, laughter and pure happiness. A wedding is always memorable when it is centered on close family and friends. We have also included Emilia and Diego's short wedding trailer by Lifetime Films. And a short interview with the bride as she re-tells this fairytale dream come true.  Enjoy!

What is your story as a couple, how did you meet and fall in love?
Diego and I met at work. I never imagined that I would end up marrying him because our story began two years after we met. I fell in love for Diego because he has all the qualities I always looked for in a partner. He is very funny, there is not a single day that I do not laugh at his side, he is a responsible man with values and with a big heart.

What was the best advice you received when you were planning your wedding?
The best advice received was from my mother. She recommended me not to stress and enjoy every moment and every detail. Getting married is a unique and special moment, so that preparations should be full of joy and illusion.

What inspired your wedding decor? Why did you choose the things that you did?
I always dreamed with a vintage/shabby chic wedding reception full of romantic details, that is why I made sure to get a specialized vendor that would accomplish our expectations. I love flowers in bottles for centerpieces, great lighting, candles and antique furniture.

Can you share some tips or tricks that you learned along the way leading up to the wedding or after?
The best advice is not to ask the opinion of all the people around you because you will get confused. In the end what matters is that that you are happy with your choices because they reflect your essence.
What makes the two of you a perfect match?
Friendship, tolerance, respect and trust.
What are you most excited about for the future?
I am excited and grateful to be able to spend the rest of my life with the man I love. I know that together we will overcome whatever comes.
What inspired the wedding day outfits?
Diego and I wanted to be in harmony with the décor so he chose a light color suit and mixed beige with blue and I opted for ivory lace.
What was your favorite part of the day?
Everything, it was a perfect day.
What were the highlights from the ceremony & reception?
Vintage decor, details, bar made with drawers, great lighting, wine antique station and the best pictures! Everything seemed like a fairy tale.
Vendors
Photographer:  Maik Dobiey Wedding Photography
Caterer: Anavitarte Eventos y Banquetes
Event Planner: Sandra & Veronica Wedding Planners
Event Designer:The Backyard Company