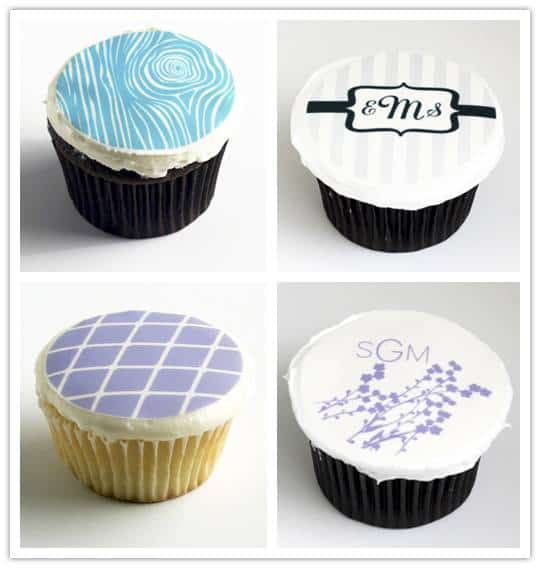 Erin from Hello Frosting was kind enough to email me about her new line of edible icing designs. Cut down on the cost of labor on beautifully decorated cupcakes without losing any style by using them on your treats. They're simple to apply, and look fantastic – how great would the patterned cupcakes look on a dessert buffet, or the monogrammed ones as favors? Each design is fully customizable in terms of fonts and colors, and they welcome customer artwork submission if you're looking to tie your cupcakes into a design motif being used throughout your event.
At $18.95 for two dozen, the edible icing designs are also fabulously affordable. For a limited time, they're offering them for $15 for the two dozen, so head on over to their store to take advantage of the grand opening special!
Images from Hello Frosting.