Lingering looks brought Chris and Kendra to their wedding day. If it weren't for the looks exchanged between them,  this rustic chic wedding wouldn't have had happened. Khaki and blush is always a lovely rustic chic combination. Their wedding was very homey, chill, and full of love – just like how a rustic wedding would be like except with a hint of chic. I love the photo of them dancing under the canopy with fairy lights inside; it looked like they were dancing under the starry sky. Very fairytale like — so dreamy, fitting their modern day fairytale perfectly. Read all about it and details on this wedding below!
Click image to enlarge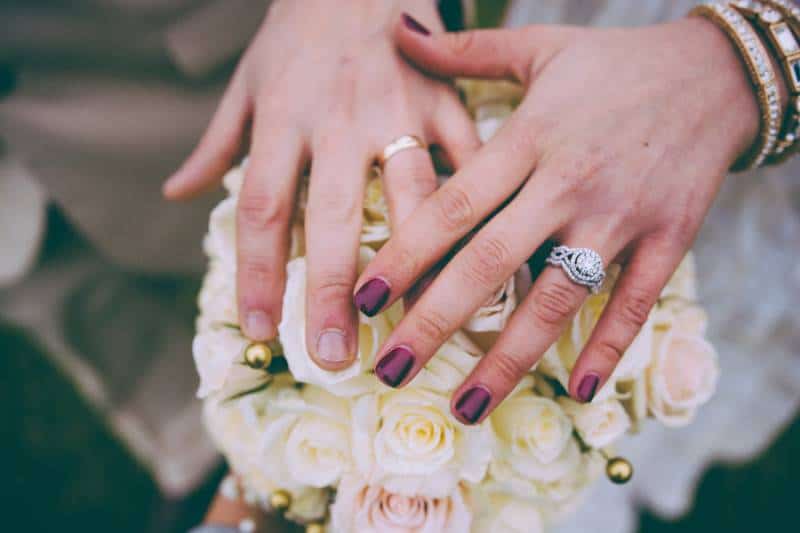 Like. Click to Vote
>
Our Story:
We met in college, my senior year and my husband's sophomore year. We lived in the same apartment complex and worked out at the gym associated with the complex. He and I happened to work out every day at the same time – 3 PM– and would see each other there. Both sharing glances but never saying hello. This lasted for a good 3 months, both of us going back to our apartments and talking to our roommates about the "girl from the gym" and the "guy from the gym". Finally, I got brave (sort of) and stuck a note on my husband's windshield after leaving the gym (after 3 months of paying attention to him, I figured out what he drove – might be creepy but it worked!) I left him my number and an hour later he texted me. The rest is history.
We Are A Perfect Match:
We've been together for 4 years now and we've just made sense the whole time. Yes, we've fought and argued – even broke up for a short time but there has never been a question that we're meant to be together.
The Proposal:
My husband took me back to that gym to propose. I had no idea what was happening since we had moved away since. All I knew what that we were headed back to our college town to grab dinner. A few odd turns and it clicked that we were taking a detour. When he had me pulling into the parking lot where the gym was, it dawned on me that this was it. He led me into the gym that had roses all over the ground and a path leading to the ring. He got down on his knee there, and I said yes!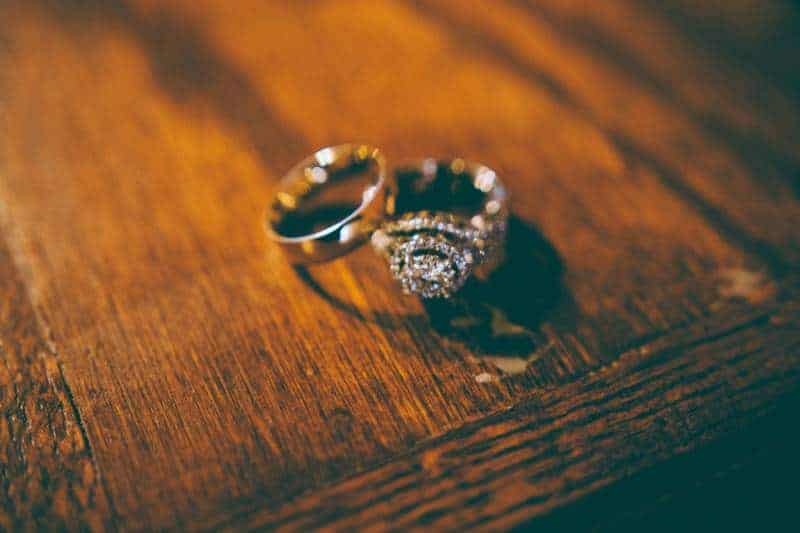 The Theme:
Burlap and lace – rustic, shabby chic
Wedding Decor Inspiration:
I'm a plain Jane. I like simple. I like casual. And I love anything rustic or vintage. Burlap and lace was perfect!
Wedding Day Outfit Inspiration:
Comfort, casual. We aren't the dressy type but still wanted to look formal.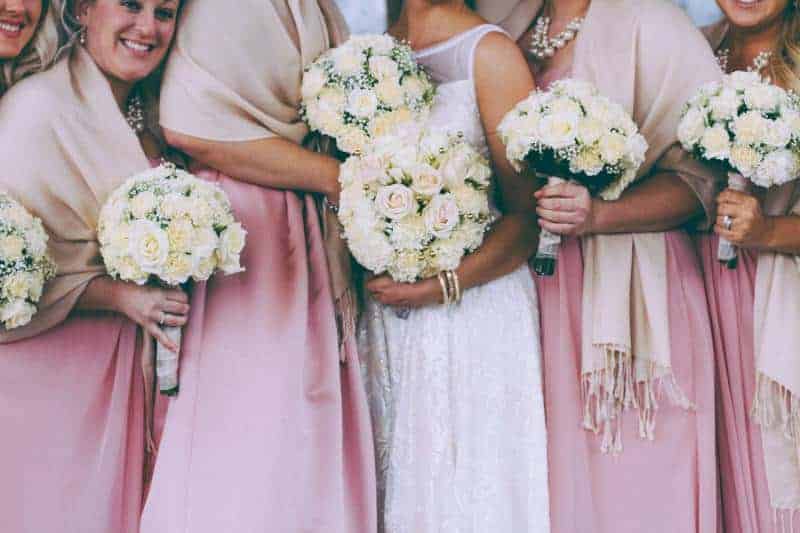 The Planning Process:
We got engaged in April 2013 and got married November 2014. Definitely enough time – almost too much.
Best Advice We Received:
Have fun with it – don't take any of it too seriously. A wedding is one day of your life, marriage is forever.
Planning Advice For Couples:
Don't take it too seriously. Have fun. Have faith. Everything will work out and no matter what, it will be a fabulous day!!!
Do-It-Yourself (DIY) Projects:
We made all of the streamers/banners for the ceiling. I cut out all of the old book pieces for the centerpieces.
The Challenges We Faced:
Cutting the guest list. I'm sure it's difficult for everyone! You just have to do it and hope that nobody is offended.
Money Matters:
$10,000 was the wedding budget. We had friends of the family make our cake and our cupcakes and our aunt decorated so we saved money on that. Even then, food and alcohol were still the biggest expense.
The Guest List:
We invited a little over 200 and 180 were there. We didn't invite a lot of extended families. We had our closest family and friends.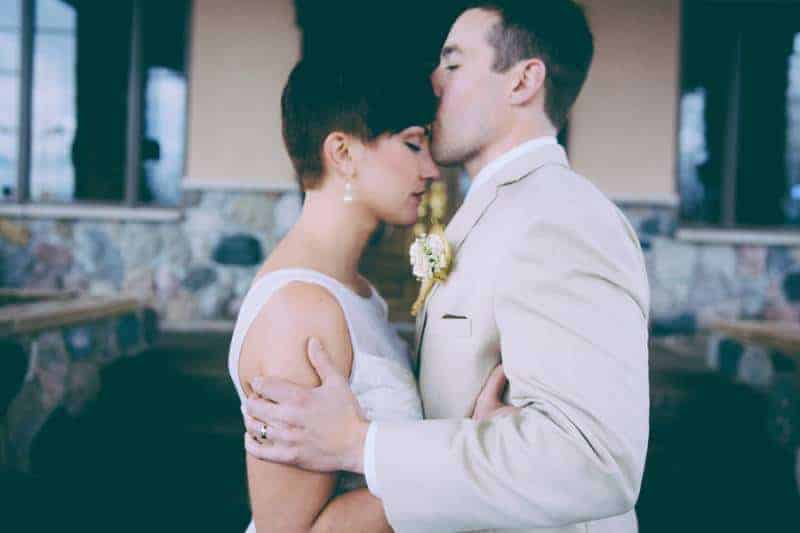 Excited About:
Just spending every day with my best friend. Starting a family.
Favorite Part Of The Day:
Celebrating! I loved the ceremony, but the formality and such just isn't our style. We had a blast dancing the night away and seeing how much fun everyone was having with us.
The Highlights From The Ceremony & Reception:
Ceremony: announcing our vows and sealing the deal
Reception: first dance as a married couple
 
VENDORS
Photographer: Apaige Photography
Floral Designer: Flowers by Evelyn
Hair Stylist: Bliss Salon
Other Location: Tree Tops Golf