If you enjoy baking and packaging your baked goods, chances are you've used doilies. I have to admit, I've seen them at stores and never really considered them for anything else other than for packaging. With my current obsession with DIY projects, doilies are slowly making its way in my DIY materials and today I'll share with you some ideas that are perfect for weddings.
Luminarias
Add a touch of elegance without breaking the bank by making luminarias out of doilies and put battery operated votives to create the romantic feel your wedding deserve.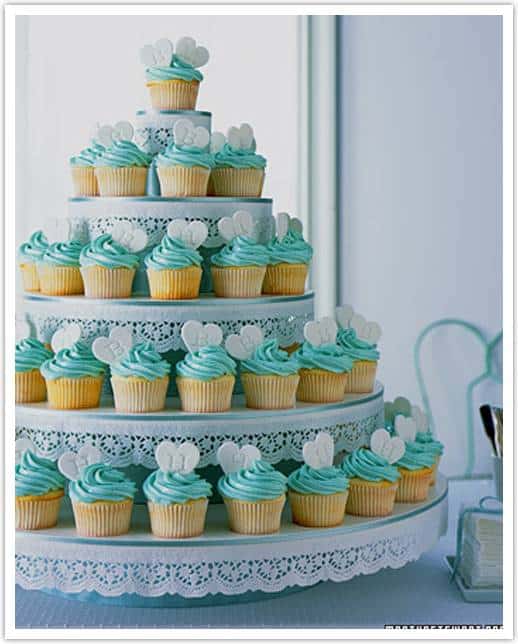 Cupcake Stand Decor
A plain looking cupcake stand can look elegant once dressed up with doilies.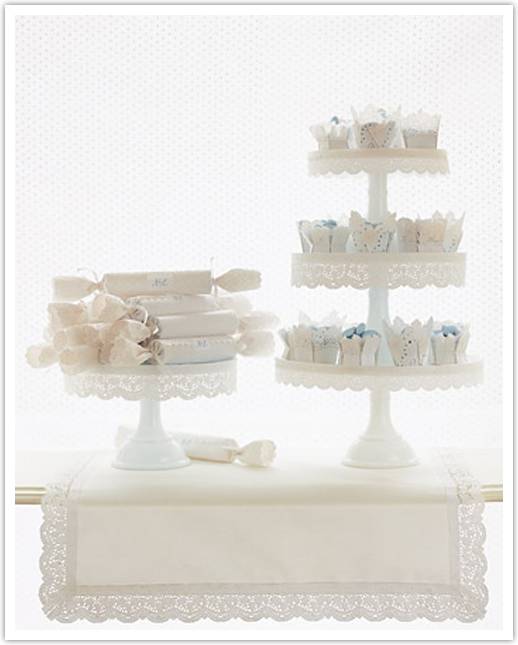 Favor Wrappers
Wrap your favors in doilies to make a statement.
Decor For Less
Say goodbye to spending lots of money on those ready made decoration from your local party store and create your own for less.
Escort Cards
Add a bit of suspense with your escort cards by using doilies as your envelope that once opened will reveal your guests' table number.
Images from: Martha Stewart Weddings