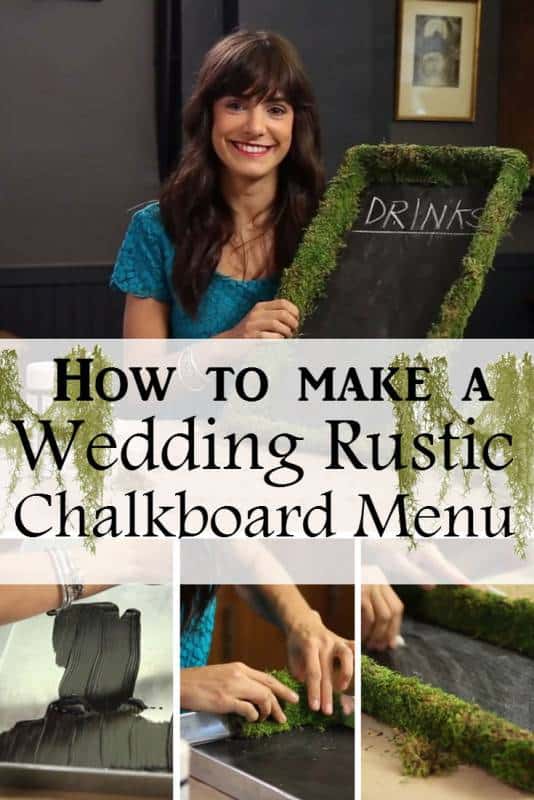 One of the few things that guests love about wedding is the delicious food. A menu displays everything the event has to offer from main dishes, refreshments up to desserts. Having a DIY wedding menu is one way to dress up your wedding beautifully. This project is ideal for rustic-themed wedding.
What you need:
Galvanized tray
Chalkboard paint
Brush
Preserved moss
Glue gun & glue stick
Grab the galvanized tray and pour generous amount of chalkboard paint into it. Use brush to paint the inside of the tray. It is alright to get messy with the sides because you will cover them up later. Make two coats of the paint. Let it dry afterwards.
Rub the sandpaper to smoothen out the stroke marks of the brush. Now you will start to cover the bare sections with the preserved moss. Preserved moss comes in sheets so you may cut them out to medium-sized pieces so it would be easy for you. Ensure to remove some dirt at the back of the moss. Use hot glue to secure them in place. Start working at the inside. As you work, you can tear up the mosses into smaller pieces depending on your needs. The moss will frame the chalkboard creatively.
Take the chalk and rub its side on the chalkboard. This is to avoid ghost letters if ever you get mistake. If you have rubbed it all over the board, then you can start writing your menu.
And you are finished! You can display your menu in the reception for your guests to see.
Watch How it is Done
Save all the Steps Using this Bookmarklet