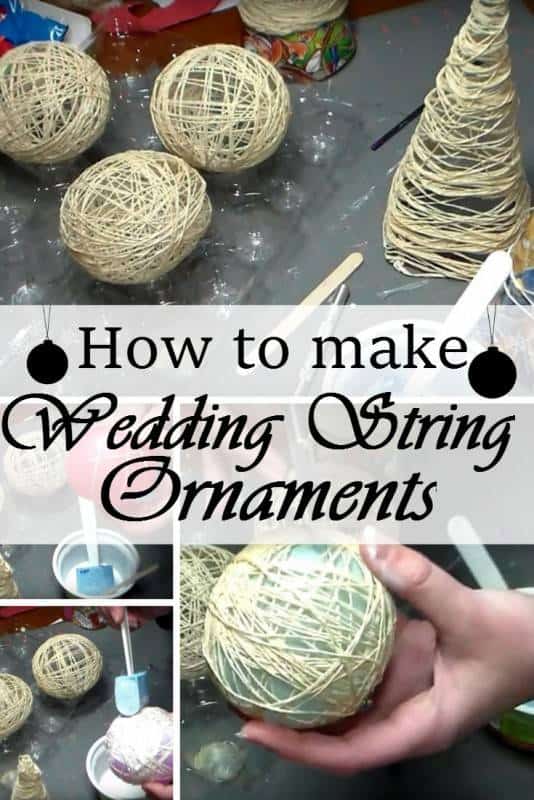 Here's a new, craft and fun DIY ornament idea – string ornaments. This project is super easy you can let kids try it. Its simplicity makes it one of a kind. You can create different shapes according to your preferences and place them as decors to any occasions including Christmas, birthday, anniversary and even wedding. String ornaments perfectly suit rustic-themed weddings.
In this tutorial, you are going to create ball-shaped and cone-shaped string ornaments.
What you need:
Glue (a mixture of equal glue and water)
Balloon (small)
Cone Styrofoam or cereal shaped into cone
For a starter, a small balloon is recommended. Grab one balloon and blow it up. Then, start wrapping the cotton string around the balloon. It is alright to get messy because it is what makes this ornament beautiful.
After wrapping and securing the string around the balloon, use a sponge brush to apply glue-water mixture on the string. Cover the entire balloon with the mixture. Ensure to soak the string with glue.
Grab a saucer to put your balloon to dry up. It may take a day or so. Once the ball is completely dry, use a knife or sharp objects to pop the balloon. Bits of the balloon may be left behind so use knife or your fingers to remove them.
Once the ball is completely clean, you may tie a string on it to start hanging it around your reception area. Now, start working on the cone. Begin by soaking a foot of the string and wrap it around the cone. This is secure the string while you work around the shape.
And you are done! Start using these fabulous and simply amazing DIY string ornaments to beautify your wedding day.
Watch How it is Done
Save All the Steps Using this Bookmarklet