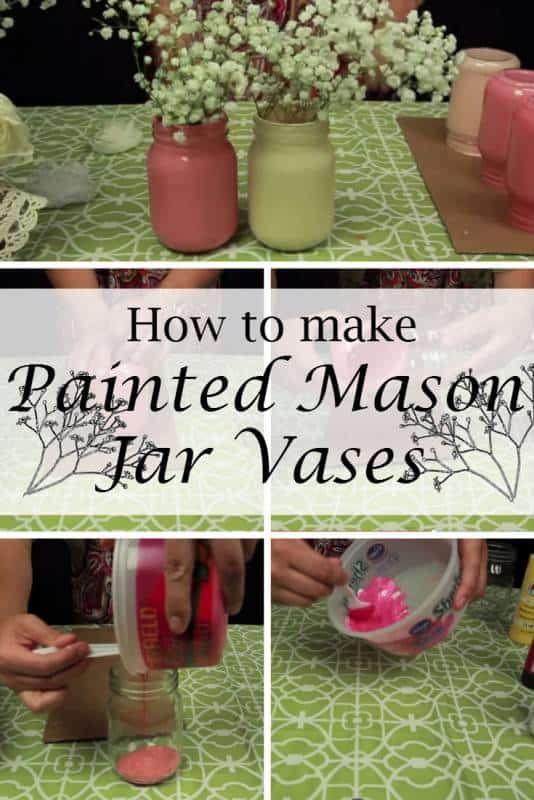 Mason jars are excellent vases because they are simple and inexpensive. However, you can add some color to these popular DIY materials by painting them inside. This is a fun project that you can even invite kids to help you out. Read on for instructions on how to make lovely and too easy painted mason jar vases.
What you need:
3 Mason jars (of course!)
Paint brush or spoon (to mix the paint)
Container (where to mix the paint is)
First, you are going to mix the paints. Choose 2-3 desired colors as you will combine them creating a new shade that perfectly compliments the wedding theme. In this tutorial, red, yellow and white are combined to create three shades of pastel pink – dark, medium and very light.
Now, it is time to paint the mason jars. Grab the darker shade of pink and pour it into one of the mason jar. Fill about a quarter of an inch of the jar.
Take the jar and gently spin it around playing with the paint.
Once you have turned the jar to 360 degrees, put it upside down to the cardboard so the rest of the paint will come out of its tip. Every 15 minutes, pick up the jar and move it so the tip is evenly painted. Fill up the remaining jars with the remaining paints.
And you are finished! Add spring bouquets into your painted mason jar vases perfect as colorful centerpieces.
Watch How it is Done
Save All the Steps Using Bookmarklet