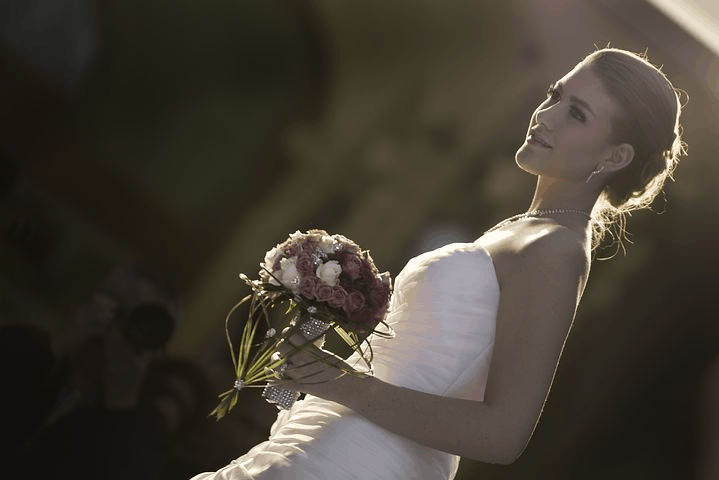 Have you ever wondered why some brides prefer to DIY their wedding make-ups instead of hiring professionals for the job? Well, there are various reasons why one can choose to do their make-up. Having a tight budget such that you can't bear spending anything extra just to have someone do your make-up is one of the reasons.
What's more, if you feel that the make-up team will add to your big day's stress, then no doubt about it, you'll prefer doing the beauty part on your own. But honestly, do you think you can do an extraordinary job by making yourself the most beautiful bride in the world without any assistance? Admit it; it's difficult.
Remember that the help we're talking about isn't only from the beauty team you can hire to do your wedding make-up, no. The point is you need some guidelines for you to achieve the best results when doing the hair and other make-up bits. Keep reading, and you'll find out what you need to know if you chose to do your wedding make-up.
1. Keep The Wedding Setting In Mind
Some brides who chose to DIY their wedding make-up fail to achieve outstanding results because they don't consider the various factors like;
The wedding location
The color used to decorate the wedding spot
The weather
It's essential to remember that even as you do the make-up, choosing the correct make-up kits depending on the wedding set is also vital. Or do you want to feel odd on your big day when you realize that your make-up doesn't match with color schemes used in decorating the wedding hall? If no, then don't just do the make-up, consider every bit about the setting without forgetting your style and the way you want to look on your wedding day.
2. Don't Go Overboard With The Make-up
Sometimes it feels good to look different. However, to be more comfortable on your wedding day, consider applying the make-up according to your normal routine. If you're the type of lady who loves short hairstyles, there you are. If you don't like wearing too much make-up, trust me, you'll look elegant with light make-up. Just give it your best.
It's worth noting that doing what you're not used to can lead to total failure on your wedding day. Remember that if you opt for a natural glow make-up and you aren't used to it, then you can be sure you'll not be comfortable at all.
3. Avoid Dark Make-ups
Just imagine how a bride that wears a shouting make-up like black shadows look like in photos especially if taken on a beach setting. Horrible, right? But wouldn't it be great if the bride doing her wedding make-up go for light, illuminating, or natural beauty products? Honestly, the natural glowing make-up can make the bride look outstanding and exceptional. To top it off, applying it on your own would be much easier than using the dark make-up.
4. Keep Researching About The trendy Styles
Some people feel that they know everything about the make-ups and hairstyles suitable for wearing on wedding days. But remember that hair and make-up styles change with time especially for millennials. In fact, it's very disappointing to wear certain beauty products on your wedding day, only to realize that the style is old-fashioned. To avoid this frustration, ensure you conduct thorough research about the latest bridal styles, and choose the best.
Don't forget that all the eyes will be on you on your big day and, therefore, you should be the most fashionable person at that wedding. Note that doing all the beauty part without any stylist can be a bit challenging. However, with proper research on what's new in the market and how to apply, you can achieve the best results.
5. Choose Classy Hairstyle
After your research, compile your list about the most elegant hairstyles and select the one that can make you look stylish that big day. To make sure the styling of your hair is easy, make sure you blow-dry it first. According to Renee Wesonga, the fashion and beauty writer at Eve Digital Magazine, using a high quality blow dryer in critical is ensuring that you can quickly achieve any style that you feel can make you look elegant. When you blow-dry your hair on the eve of your wedding, you will help in saving your preparation time as you can fix any style effortlessly.
6. You Have To Plan Carefully And Keep Practicing
Think about this for a moment; you purchase all the make-up kits you need to be the most beautiful person in the event, only to find out that you have no idea on how to start the whole process. It's annoying and stressful, right? You should always remember that for you to succeed in anything, you need a good plan as well as practice. Never ignore the saying that practice makes perfect.
And now that you did your research to determine the most fashionable hairstyles and beauty products suitable for bridal, you just need to plan how you'll do everything on that day. Nevertheless, planning alone isn't enough. You have to practice now and then applying the same beauty products you'll use for your wedding.
That's not all, make sure you take several photos wearing your make-ups and then decide what you need to add or cut according to how you feel about the pictures. It's worth noting that the trials will help you decide on the best make-up kits to use for your wedding.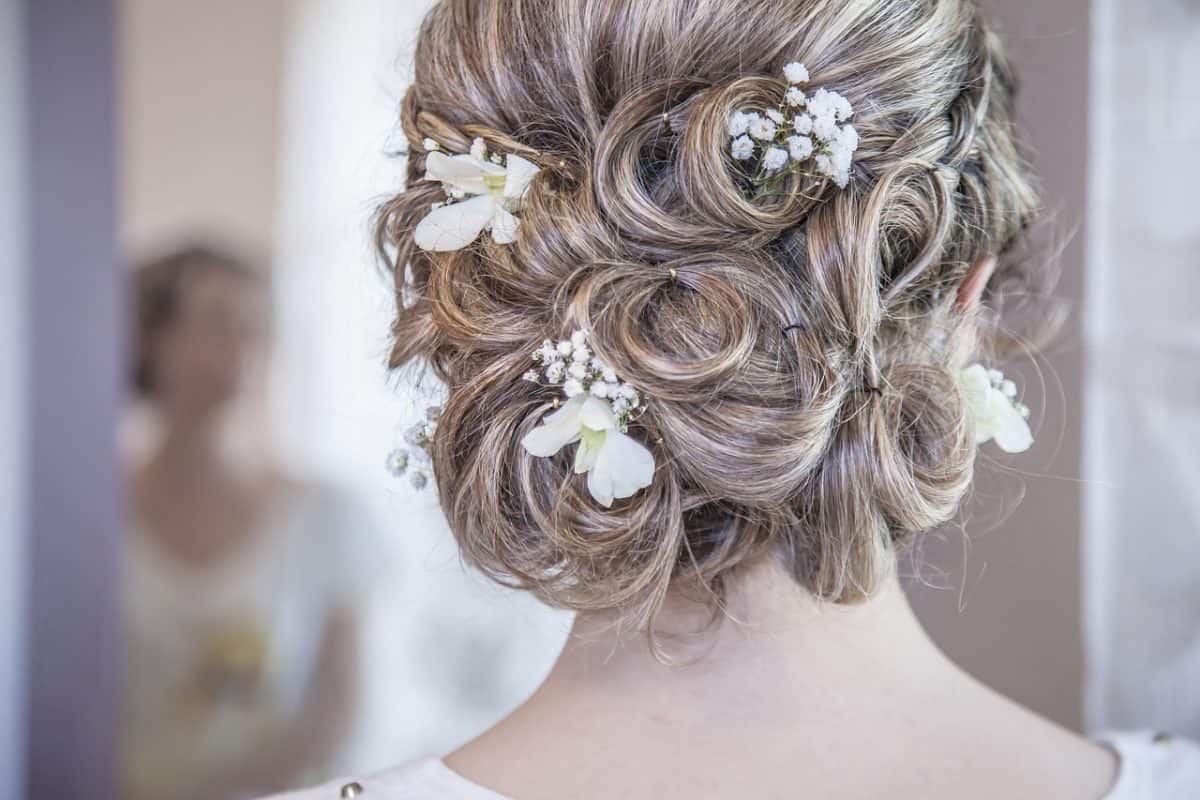 7. Allocate Enough Time To Do Your Make-up On That Day
Here's something we can all agree on, that setting aside quality time to fix your hair and do the make-up bit can help you avoid frustrating moments. And since you've tried the make-up severally, you're well versed with the whole process. Remember that knowing where to begin and what to conclude with is essential in achieving what you've been dreaming of.
But even though you are familiar with the make-up applying steps, you also need some hours to ensure you do everything excellently. According to Zara Findlay, a Bobbi Brown PRO artist, you not only need to take your time but also choose the right place for the job. According to her, following these tips can help you achieve the best.
Ensure you're in a comfortable place as you do the make-up
Choose the location with natural light to achieve flawless make-up
Let your best friend keep you company
Make sure you have all the beauty products you require at that place
Ensure you have the large mirror as well as the hand mirror
8. Don't Apply The Make-up With Your Wedding Gown On
It's a bad idea to apply any make-up after dressing. Remember that anyone can make a mistake and before you realize it, the make-up colors are all over your beautiful gown. Therefore, before you wear that stunning dress, make sure you fix your hair first. Secondly, apply the necessary make-up carefully and according to your plan. Finally, cover your face with a clean cloth to ensure that nothing can stain that perfect wedding dress as you wear it.
9. Double Check That Everything Is Okay
Applying the make-up and checking yourself on the mirror once is not enough. Remember it's your big day, and you must be flawless. Double check your hairstyle, your dressing, as well as the uniformity of the make-up in your skin before you step out of the house.
With the above guidelines that you must follow when you have decided to DIY your wedding hair and make-up, you must be thinking that you're ready to go. But you're dead wrong. You must be well versed with the procedure of applying the make-up if you really want to glow on your wedding day. Read on, and you'll find out the steps that you should follow.
Before you apply any make-up, ensure you wash your face until it feels clean. Next, use some eye cream in the area underneath your eyes to make it smooth. However, don't make a mistake of applying your moisturized lotion on the under-eye, to avoid the formation of fats in that part.
Once you moisturize your skin, choose the type of primer you should use carefully depending on the type of your skin. Additionally, you can select the brand of primer to use depending on what you want to achieve. Remember that some people have dry skin while others have oily skin. For instance, if your skin is oily and you need to obtain a finish which is not greasy or shiny, then mattifying primer will be perfect for you.  Once you're sure of the moisturizer to use in your skin, apply. However, do not put on any make-up immediately after applying the primer. Instead, give the skin some minutes to absorb the primer.
First Apply The Concealer Followed By The Foundation
Many people tend to apply the foundation first then the concealer. However, it should be the other way round. It's worth noting that if people look at your under-eye, they can easily tell how tired you are. Therefore, applying the concealer first in your under-eye, you'll definitely use less foundation in your face which will give you a glamorous look all day long.
Nevertheless, to achieve this attractive look, you must ensure that you apply the concealer using the correct method. You'll find out that most people are fond of using a sponge, a piece of cloth, or a finger to apply the concealer. This is wrong. You should use a brush to avoid creasing your eyes.
Remember that you don't only apply the corrector in your under-eye; other reddish skin parts like around your nose must also be considered. Once you are through with the corrector, you'll find out the amount of foundation you can apply to ensure you'll appear beautiful even in photographs.
Skipping powder on your wedding day can be a big mistake. Remember that powder has the power to portray your make-up in a glamorous way. Similarly, the powder can help conceal some pores on your skin without interfering with your make-up. Do not use your fingers or hand to apply the powder as they may not distribute it evenly. Instead, use a fan brush.
Make sure you research on the best blusher that can go well with your skin. If you know you have oily skin, use powder instead of blusher. But if you have dry skin, a cream finish will be perfect for you. Nevertheless, be sure to avoid applying the cream in the under-eye or near your nose where you used the concealer.
If your face has some contours, bronzer is a perfect solution to achieve a flawless look. In fact, bronzer can help solve any bridal beauty mistake as it makes your face to have the same color as your other body parts that are exposed. If the wedding gown doesn't cover your neck and the back, ensure you apply the bronzer to all those exposed parts.
When you're doing your wedding make-up, you might forget that eyebrows are as important as other body parts. Therefore, make sure you don't ignore them. The eyebrows might make you look shaggy if not fixed. To give them an attractive look and shape, fill all sparseness with a precision pencil and apply some brow gel.
Eyelashes are as important as other body parts. To ensure that you look stunning on your wedding day, make sure you fix some false lashes and apply mascara as well as gel eyeliner on your eyes.
As you apply other make-up, ensure that your lips look great too. Many brides look outstanding with pink lipsticks while others are better off with rose lipstick. Liquid lipsticks are also marvelous as they can last the whole day without fading away. Therefore, be sure to choose the correct color and brand that won't contrast with your make-up.
Choosing to do your wedding make-up isn't a bad idea after all considering some factors like budget and stress that comes with the beauty team. Even though sometimes one can do the make-up in the wrong way, applying the make-up on your own is better as you can only go with what you feel comfortable wearing.
Additionally, by following the above guidelines like researching and trying different make-ups some months before the wedding day, you can simply achieve a flawless, beautiful skin. To top it off, the above steps that you can follow when applying the make-up can make every process simple and, therefore, there's no need to hire beauty experts to do the job.