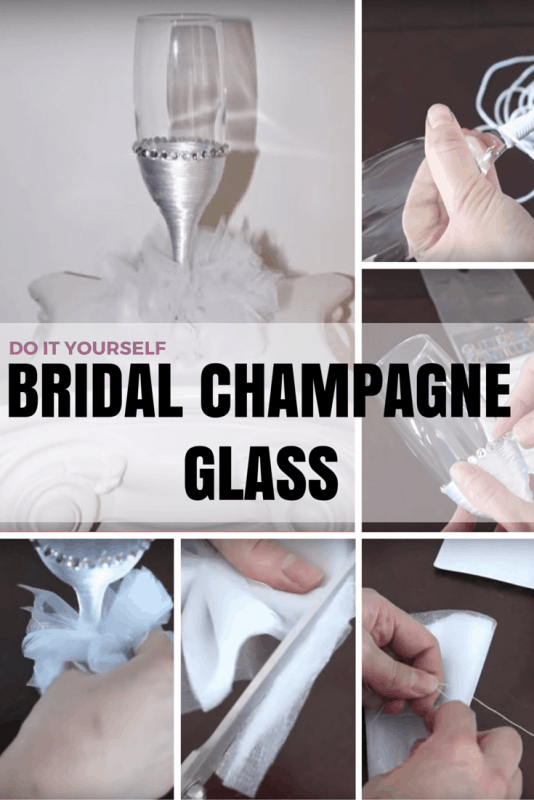 Drinking of the champagne is one of the highlights in a wedding reception. But you can easily shift the highlight to the champagne glass by decorating it with materials you can easily find in a craft store. Brides want everything in their wedding day perfect and beautiful. So by simply designing your glass, you can effectively put a personal touch on it. If you want to reinvent your plain champagne glass, then you have to read on for the DIY instructions.
What you need:
Champagne glass

White silk cord

Glue gun & glue sticks

Rhinestones embellishments

White fabric
Take the champagne glass and apply hot glue at the bottom. Grab one end of the cord and place it on the glue and let it dry. Once it dries, wrap the cord around the glass going upwards. If you covered halfway of the glass, again apply a bit of hot glue and let it dry. When it dries, continue wrapping. You may apply glue frequently to ensure the security of the cord.
If you achieved the desired height of the cord, finish it with applying glue on the glass and wrap around the cord about 2-3 times to hide the glue. Let it dry. Trim off the excess. To hide the end, you have various options for that. One option is using rhinestones embellishments that you can find in a craft store for $1-2. You can stick it around the top of the cord.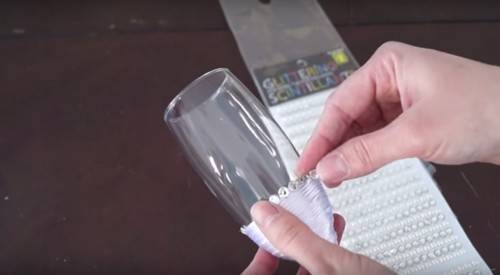 To create the pom, grab a square-shaped piece of cardboard and wrap a white fabric about ten times around it. Then, remove the cardboard from the middle. Take the thread and tie it around the middle of the fabric creating a ribbon shape. 
Grab the scissors and cut about half an inch of the fabric on both sides. Then, open up the layers of the fabric on both sides creating a pom. Create another pom with the same steps.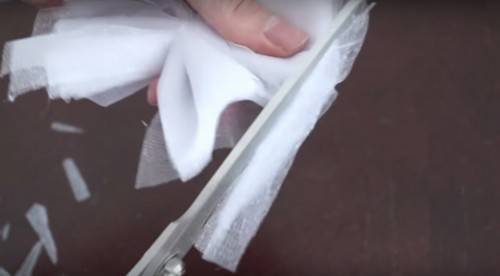 Apply generous amount of hot glue on the base of the glass, then gently place your pom. Take the second pom and stick it on the opposite side.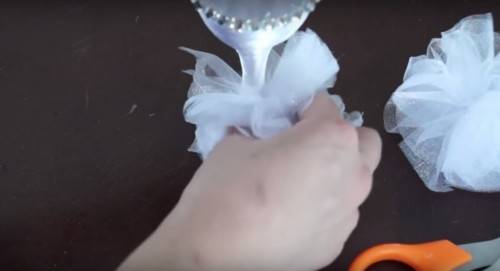 And you're finished! A stylish personalized bridal champagne glass made by your own hands. Impress your guests with this DIY!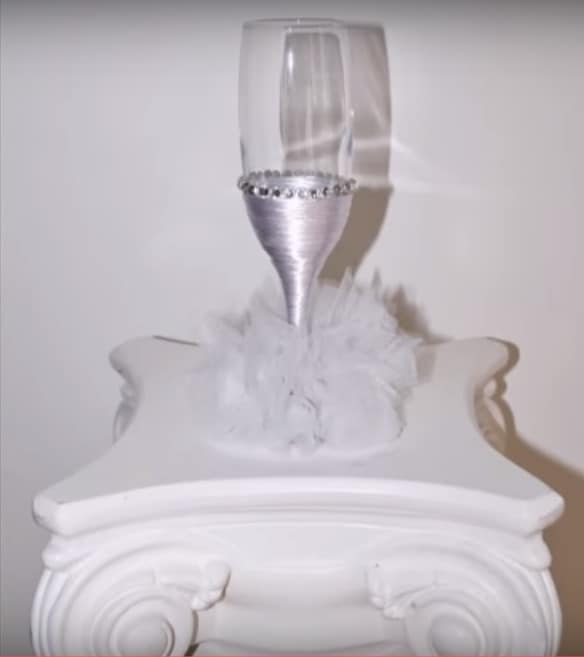 Watch How it is Done
Save all the Steps Above using this Bookmarklet