A breath-taking stroll down the aisle is all the more breath-taking with the right wedding gown, which is why work hard to cater to the blushing bride's every need. The wedding photos and video will be focused on you the bride, and the right wedding dress will bring out and amplify your bridal glow ensuing you are the absolutely breathtaking.
Aim for nothing short of flawless with a unique DevotionDress.com wedding gown.
All our gorgeous gowns share the following qualities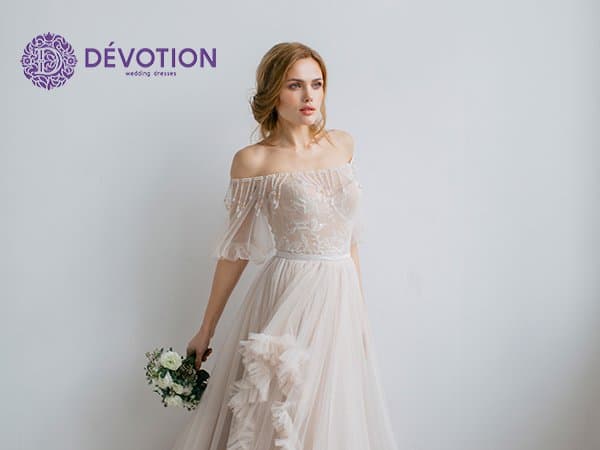 Sketched and Manufactured in Europe.
Attention to detail in the manufacturing process to create the perfect wedding dress is vital to sustaining our timeless European wedding tradition. We employ experienced designers that work hard to bring you the gown of your dreams. All our sources are traceable down to the very thread and sequin that put together make up your one of a kind gown. With production facilities across Europe, our collection is regularly updated to bring you a wide selection of trending designs.
Fits like a glove on the first try.
Not only are our dresses stylish and unique, but we are also the first European company to manufacture custom sized dresses, as to ensure your dress fits you on your first try. Forget the cookie cutter and the excess tailoring afterwards, and purchase a gown that fits you perfectly straight away. Our gowns are made from scratch and out of the finest materials, so it's no wonder we're a game changer in our industry.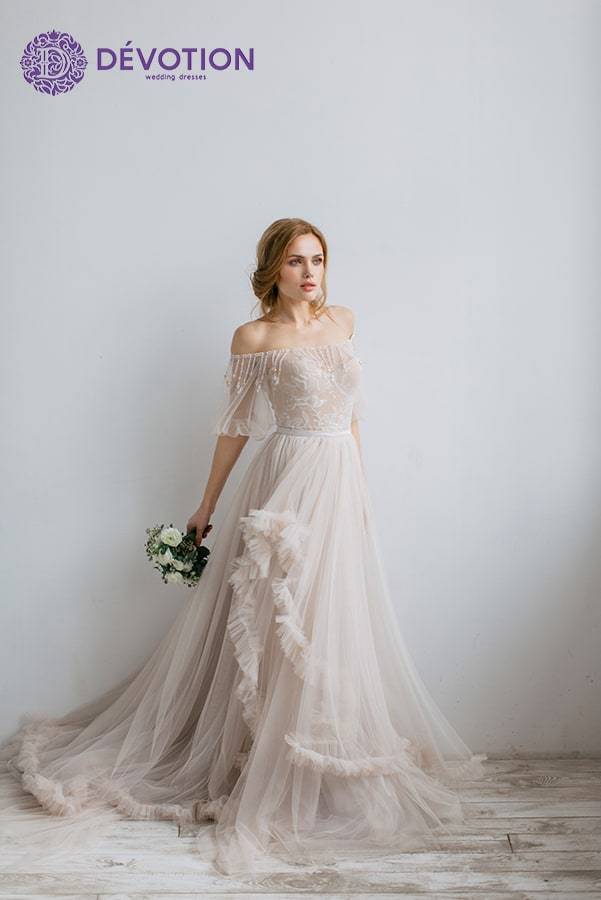 Unique and breath-taking.
Not only are all our dresses customizable in terms of size, but a vast majority of our gowns can also be modified in terms of sleeve length, neckline, color, etc. Thanks to our unique and stylish dresses being a bride for the books is a given. Our skilled designers and tailors will create your gown from the ground up to ensure it is every bit unique and what you dreamed of.
Maximum chic and perfection are guaranteed with a DevotionDresses.com wedding gown.
Gorgeous designs
We've been to the fashion shows, we've filled the magazines and brought you our unique and one of a kind works from the hottest European designers in the bridal field. Bridal fashion at its most breath-taking, we unite the leading wedding dress factories in Europe and brings flawless works onto a single platform that can be accessed from the comfort of your own home. Designer quality and tailored to fit you, does it get any better than that?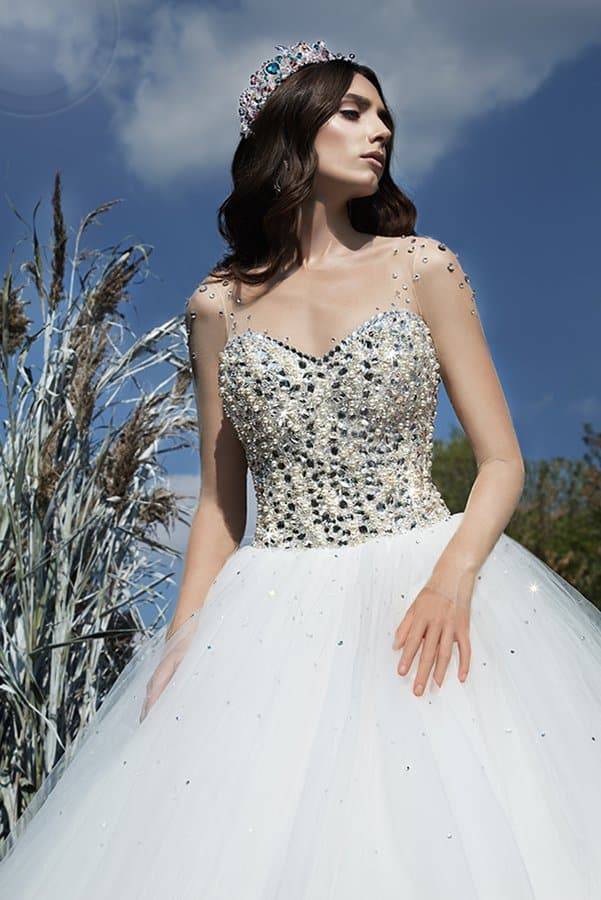 All different and all equally magnificent, our clients select from hundreds of designs that are updated on a regular basis.
Fresh off the runway and ready to be had
To ensure you're getting the best the bridal world has to offer we bring you the hottest and most stylish designs straight out of the designer's sketchbook. We work with experienced designers to ensure that your gown is nothing short of flawless. Our dresses make sure that when you walk down that aisle you radiate happiness.
Use our handy filters to find the perfect dress, and seek inspiration by checking out the trending buys from different cities across the world. Share your top picks with your friends, and follow us on our social media accounts for regular updates.
All the perfection, none of the markup
If you've ever been wedding dress shopping, you know the stress of driving from shop to shop for dresses by unknown makers for a ridiculous mark-up. Thanks to our direct communication with the dress factories and their designers, we offer you a designer-quality gown for just a fraction of the retail price. Our gowns are sold all over the world in dress boutiques, and DevotionDresses.com has gathered them all in one place.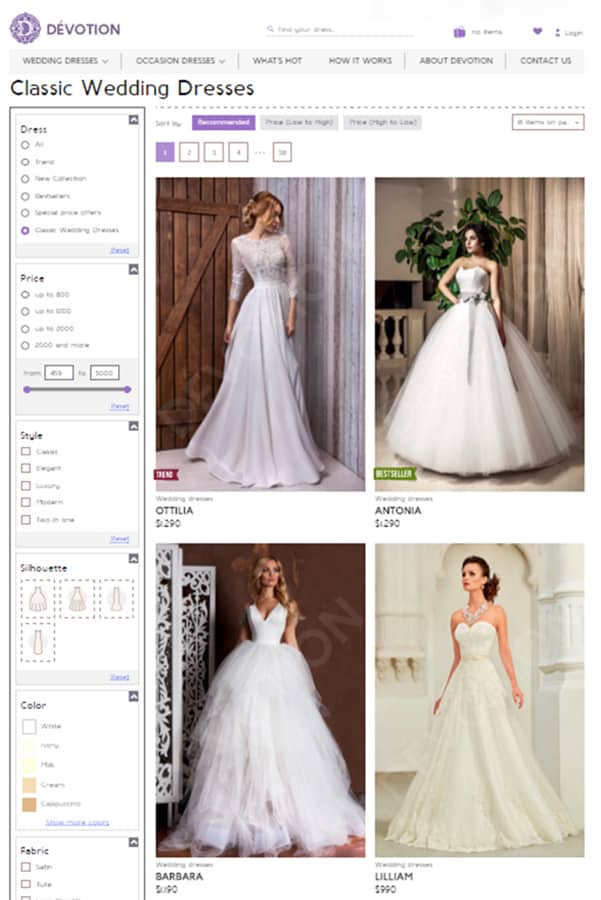 Safe and sound, and most importantly, on time
We take the process of transporting your gown seriously, as to ensure that it gets to you in flawless state, we work with DHL Express to make sure your dress is spotless and on time. Furthermore, our custom designed boxes are perfect for un-boxing parties and wedding showers, strike a pose!
** This post is sponsored **