How awesome is it that you get your best friend to capture moments of your big day? I think it's a great privilege since he/she knows you and what you want. And having a gorgeous wedding made it an easy task for Mekina, the photographer, to make lasting reminders of that day. She captured the entirety and beauty of Anne and Bobby's wedding very well.
I would like to give appreciation to photographers like Mekina Saylor, who have keen eyes for details. Their works provide help to brides who are gathering inspirations for their own weddings. And speaking of inspiration, the bright and vivid bouquets against the muted motif is a great touch. Buntings are also a cute idea to hang at the reception for some color and to give it a more festive vibe. And the bride's lace-gasmic wedding dress looked perfect on her.
Take a look at the gallery to see how lovely this wedding is and see how expertly it was captured on photographs. Kudos to the photographer and congratulations to the happy couple!
Click image to enlarge
Like. Click to Vote
>
Anne and Bobby met as children in the church camp in Raleigh, NC. However, it wasn't until years later when they realized they shared dreams for the future and a multi-tiered attraction to one another and began dating. They attended college in Texas and desired to have their wedding where they had begun to build their lives together.
Under the Austin oak trees at The Vineyards at Chappel Lodge, these two committed to each other to not only be husband and wife, but best friends. Anne and Bobby decided to take tidbits from Christian couples they admired most from their community and make their vows into something they'll remember forever. Their wedding was intimate, beautiful, and meaningful for them as well as everyone involved.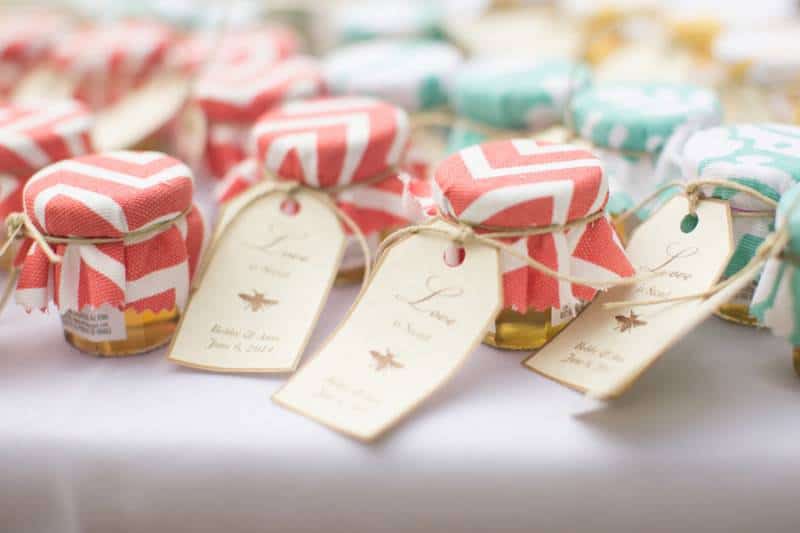 I have been lucky enough to know Anne for 20 years. I couldn't have asked for a better man for my childhood bestie to marry. I was not only honored by shooting her gorgeous Austin wedding, but I was a part of it as one of the maids of honors. I am so proud of my friend and the man she has chosen. They are two of the most sincere, giving, and loving people I have ever met, and it brings me such joy to share their beautiful wedding with you.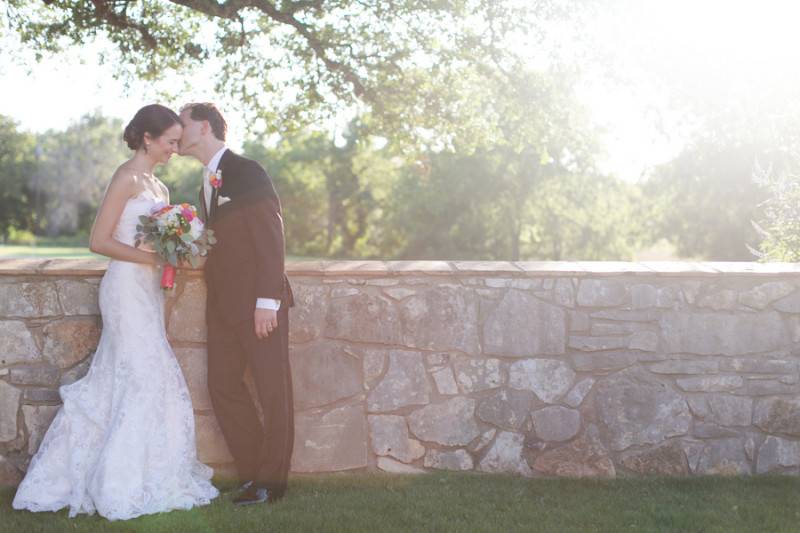 VENDORS
Photographer: Mekina Saylor Weddings
Shoes: Bagdley Mischka
Officiant: David Kneip
Ring Designer: J. Adelman Antiques
Bridesmaid Dresses: JCrew
Dress Designer: Legends by Romona Keveza
Other: Mekina Saylor Weddings
Groomsman Attire: Men's Wearhouse
Caterer: Nate Sheasby
Invitation Designer:Paperless Post
Hair Stylist: Path Salon
Cake Designer: Shannon Kaczmarek
Location: The Vineyards at Chappel Lodge
Dress Store: Traditions by anna Bridal Boutique
Invitation Designer: Wedding Paper Divas
Floral Designer: Wesley Flach
Hair Stylist: West End Salon
Event Venue: The Vineyards at Chappel Lodge