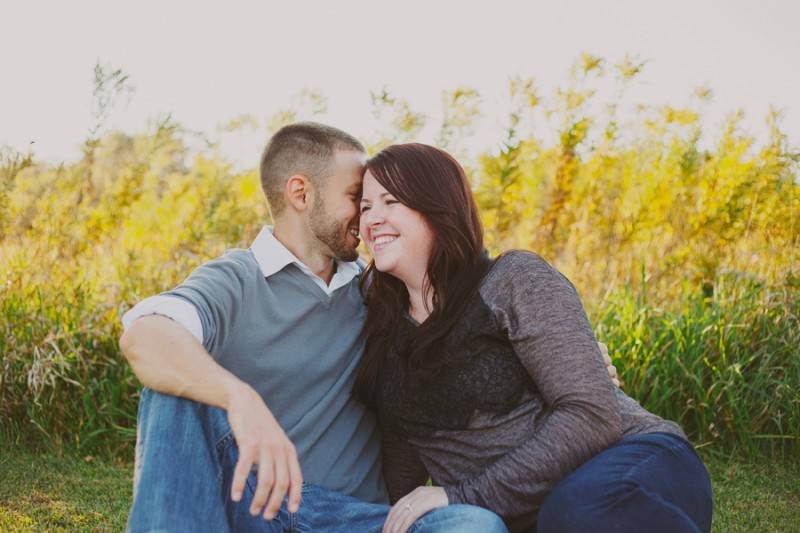 This simple but sweet fall engagement shoot  goes hand in hand with our couple's fall wedding next year. Making your engagement and wedding's season or theme similar creates a smooth and easy transition for photos and ideas. Although, it's not a bad idea to have different ones too, mind you. But back to the matter at hand, lovely scenery plus a romantic couple equals to this beautiful featured album. Advanced congratulations are in order for Gwen & Steven!
What do you think is the overall story for this album?
These two were meant to be, just not from the start. They met three years before they actually started dating. Even after three years, Gwen couldn't stop thinking about Steven. Soon after Facebook brought them back together, and today they are engaged! This couple is the definition of true love. When they look at each other, you can see the love they share.
What was your favorite part of the day?
I had asked Steven to whisper something into Gwen's ear, anything that would make her laugh. I don't know what he said, but what ever it was worked! She couldn't stop laughing, and even had all of us laughing!
Was there any Do it Yourself (DIY) projects? If so, can you describe them in detail?
Gwen made her own Save the Date wooden announcement. The 8 wooden piece announcement was made using 8 small circular smooth wood pieces, with a tiny hole drilled into the tops. She then strung a piece of rope through it! It was amazing!
Vendors
Photographer:  Nikki Jean Photography