Oh, how we love beautiful receptions and this country club wedding of Anna and Nathan is one great example! Set in the spectacular venue at Minnesota Valley, this country club wedding showcases the beauty and elegance of modern-day receptions. You will definitely start crying when you see all the awesome elements that make this wedding one for the books! First, Anna and her mom collaborated in sewing a beautiful custom dress that was splendid! I know brides want their wedding dress to be perfect so this inspiration is simply a keeper. Next, the veil was cut from tulle, and attached to a comb, with a piece of the lace from her dress incorporated into the design. Lastly, they didn't want to use typical fall colors (red, orange, yellow, brown), but still wanted to incorporate elements of the fall season, so they chose to decorate the reception with white and gold pumpkins everywhere. But truly, there is so much more to love about this wedding (psst, check out the centerpieces)! Props to Courtney June Photography for capturing all the beautiful, tear-jerking moments. So go on, scroll down, and be amazed!
We're All About the Details!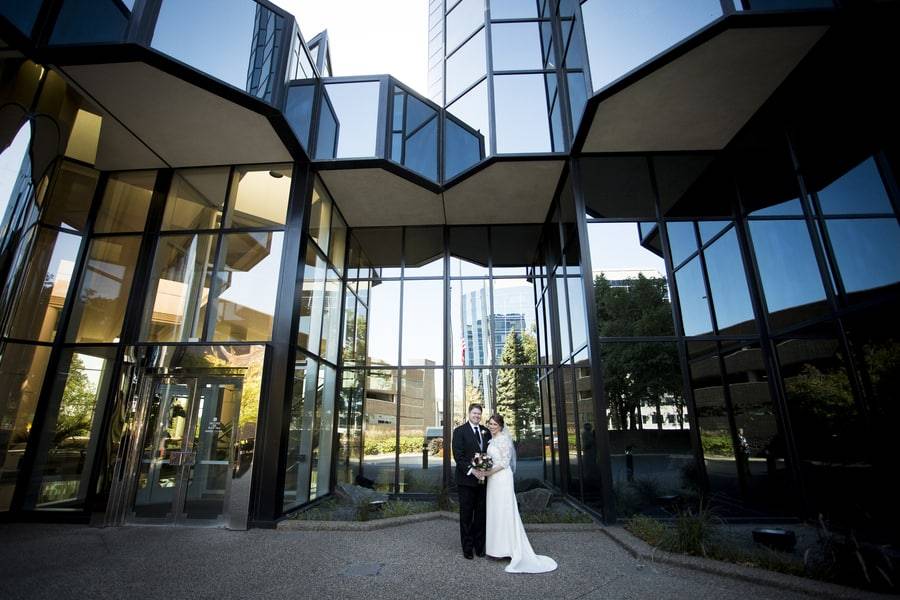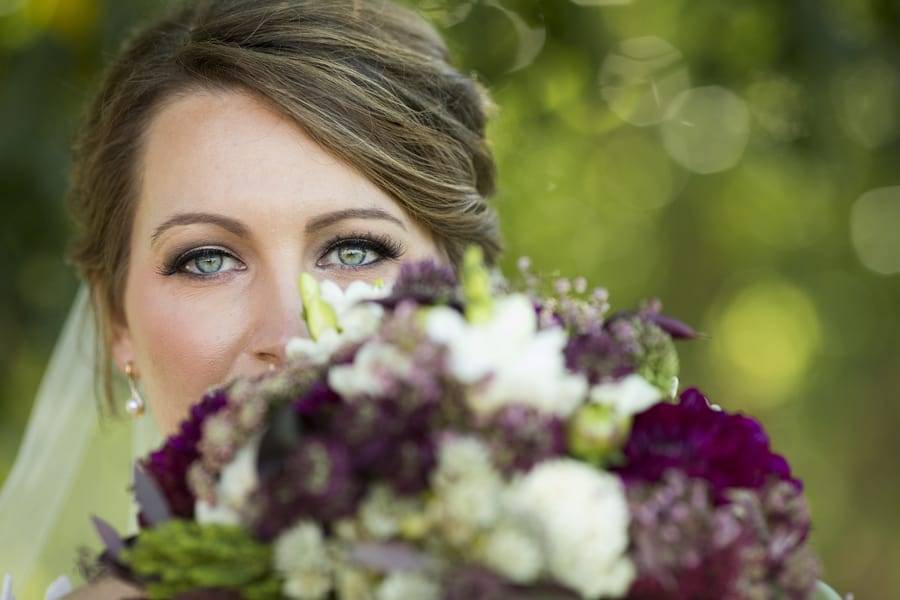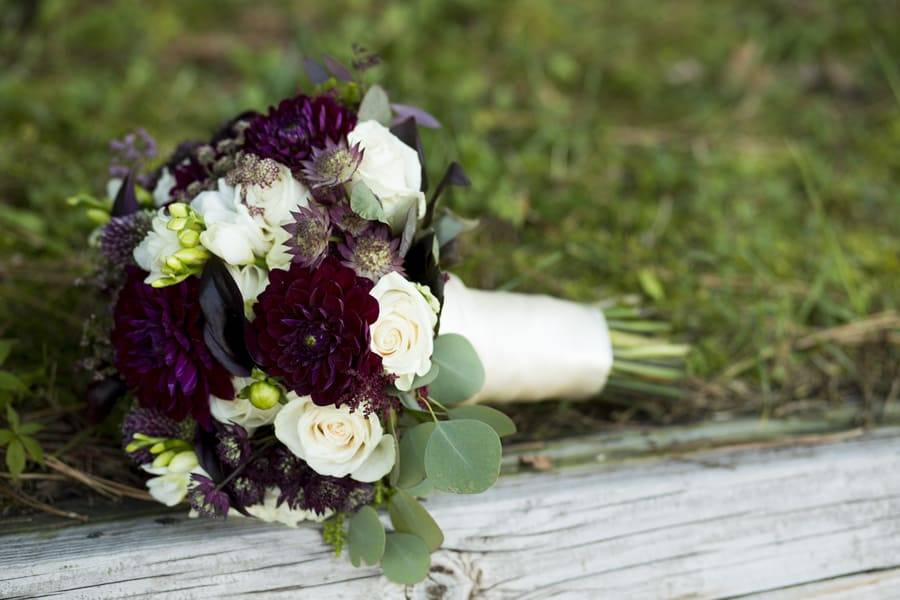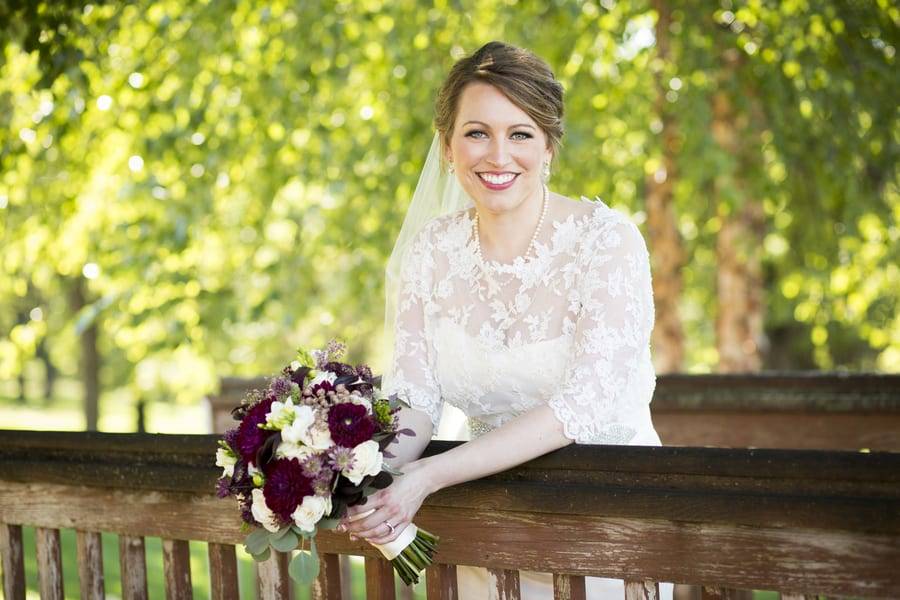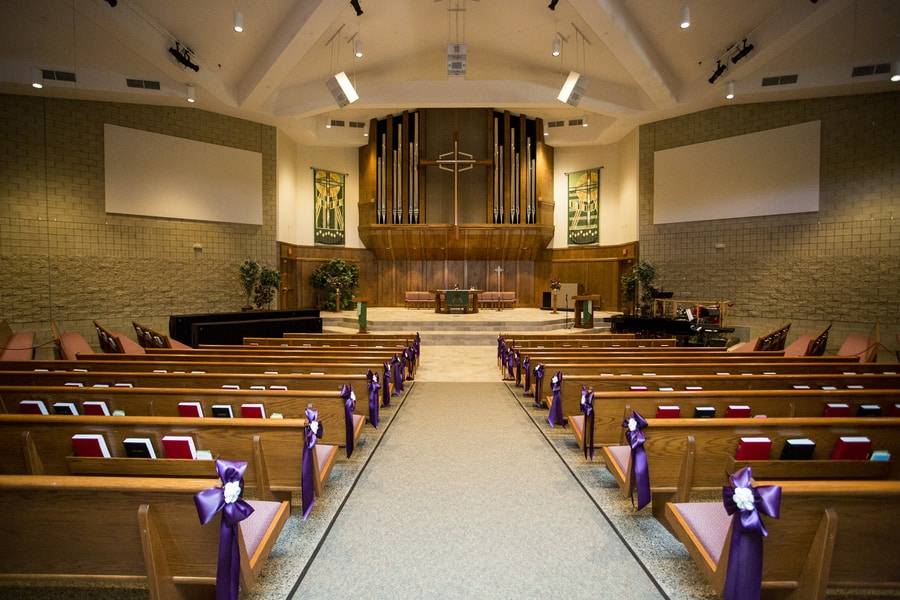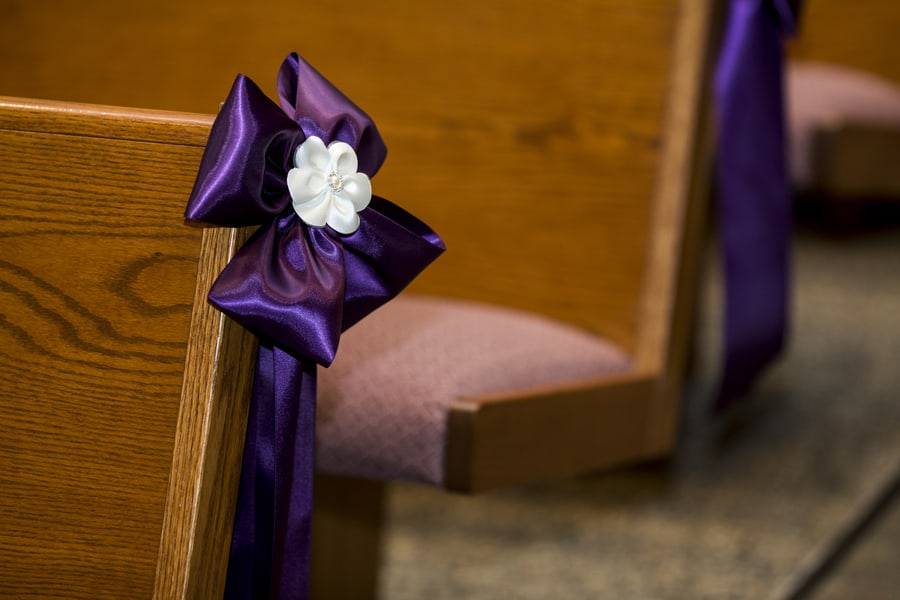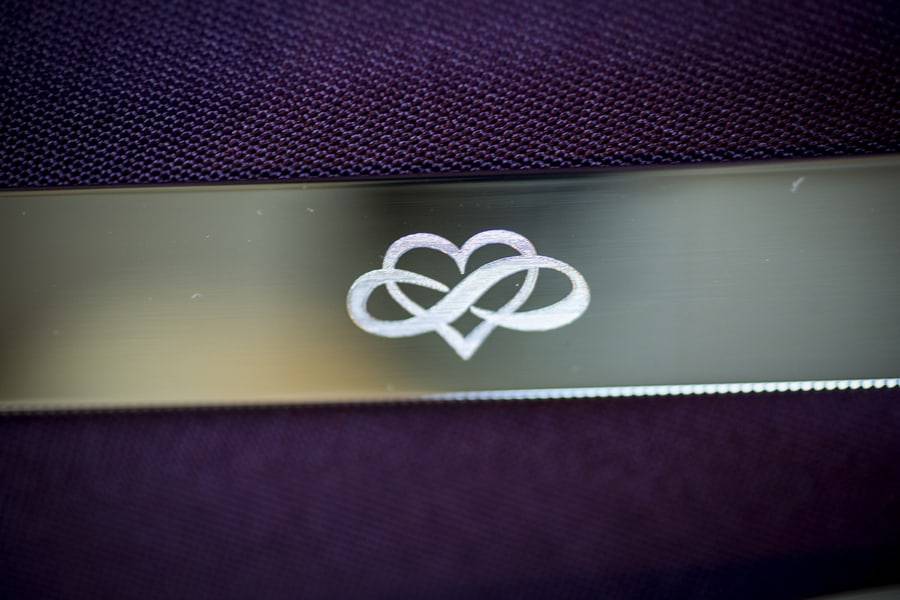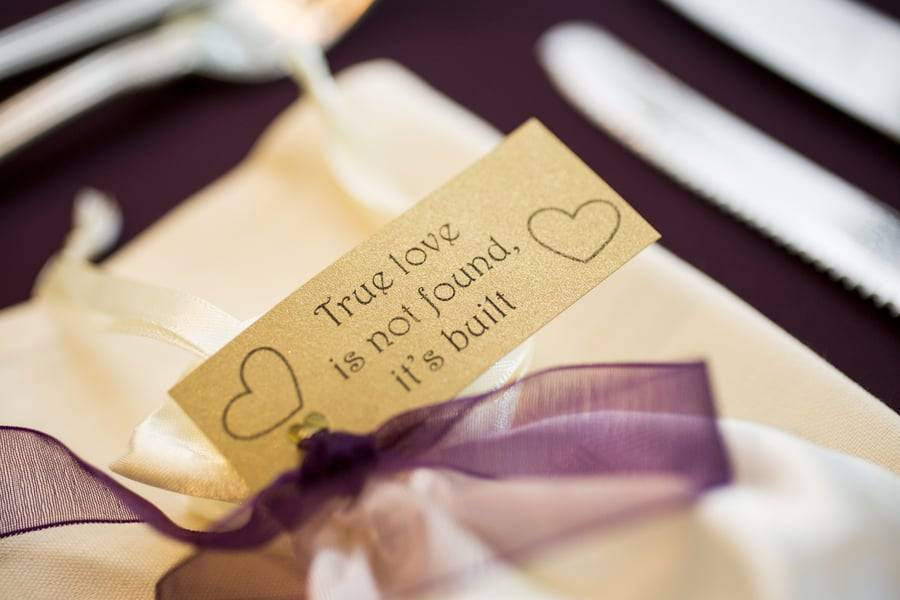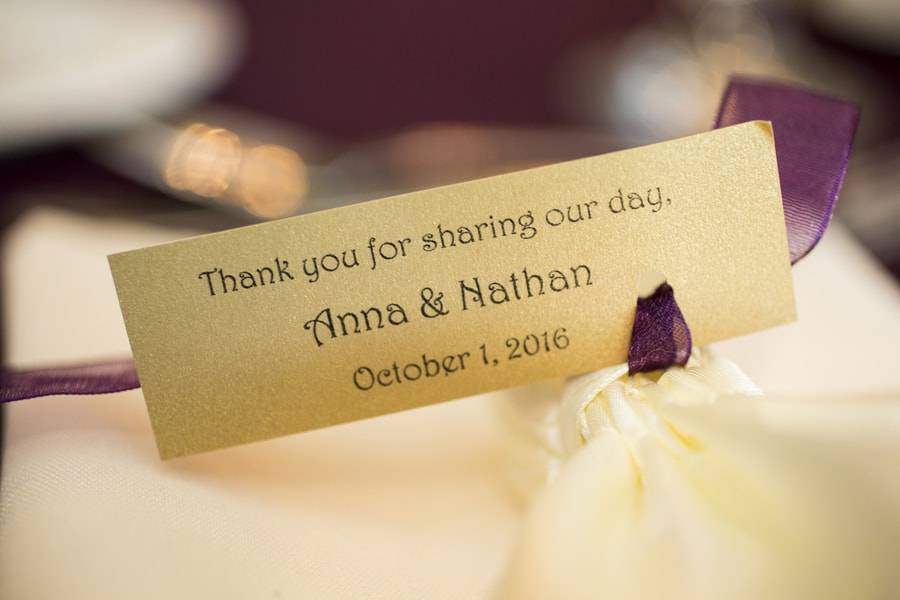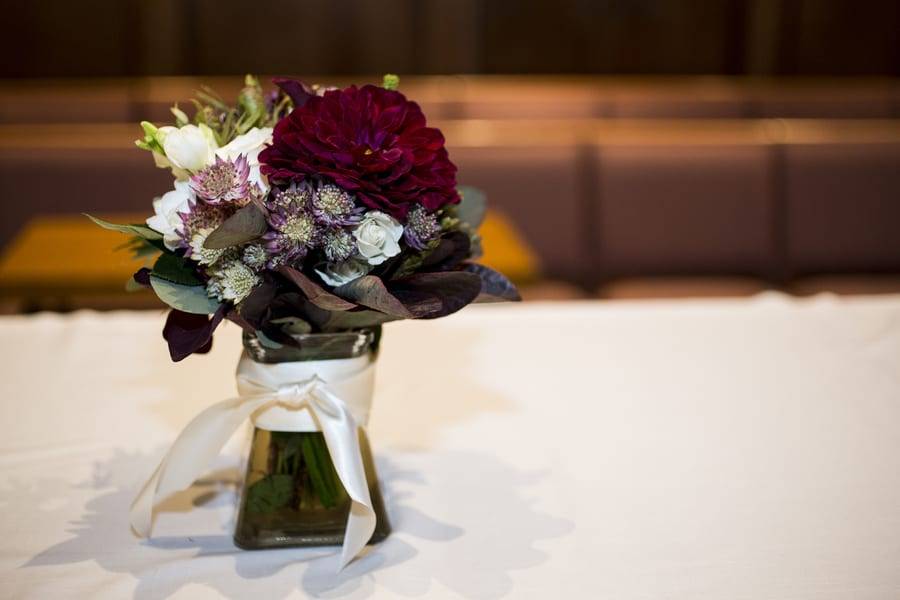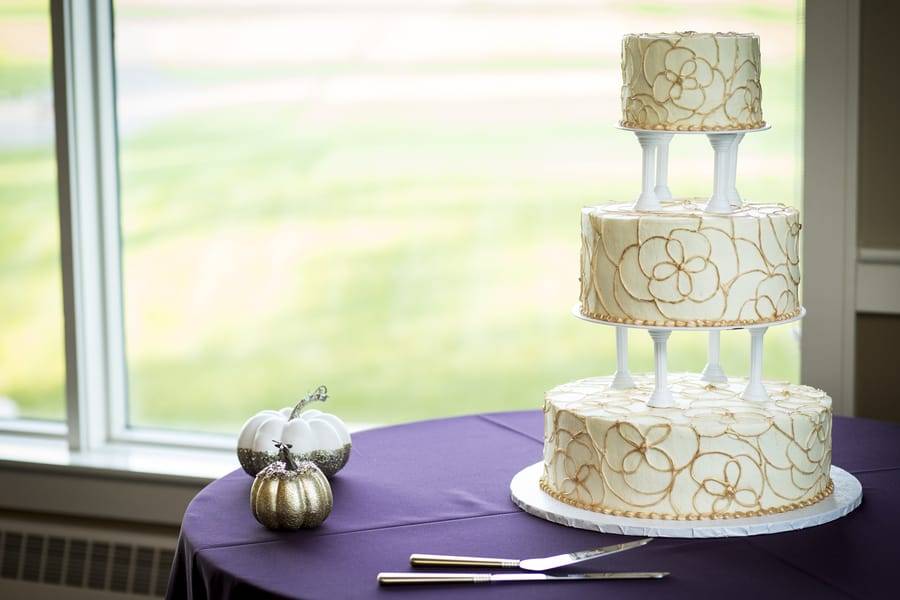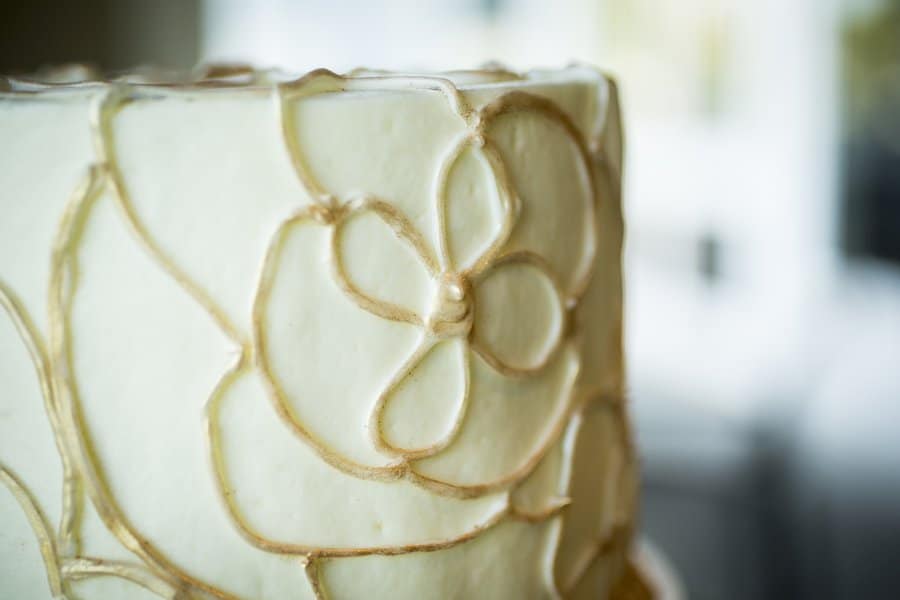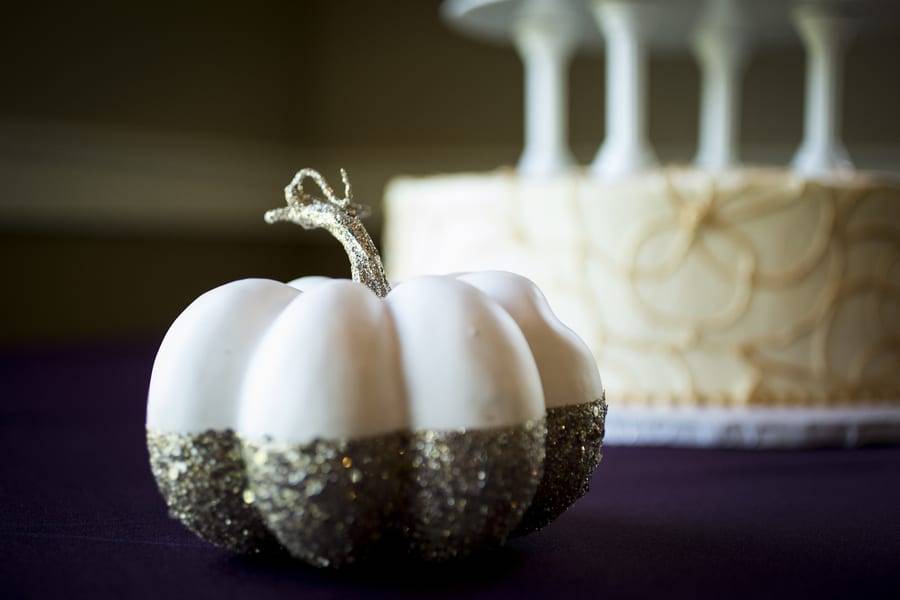 The bride and her maid of honor made a pair of little bride and groom pumpkins that sat near the head table. They started with small white pumpkins and then added a top hat and bow tie made from felt to one and a tulle veil with mini pearl beads to the other. Oh, so cute!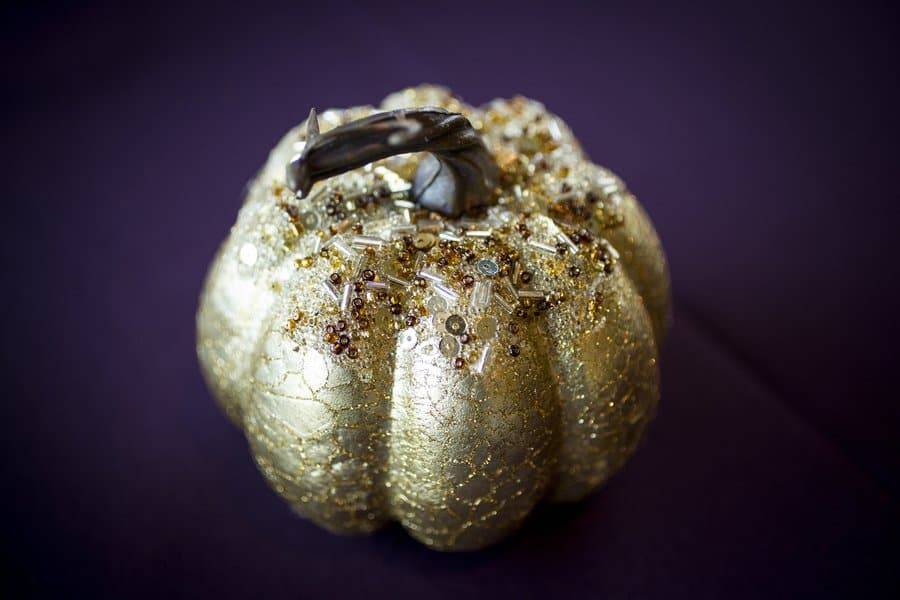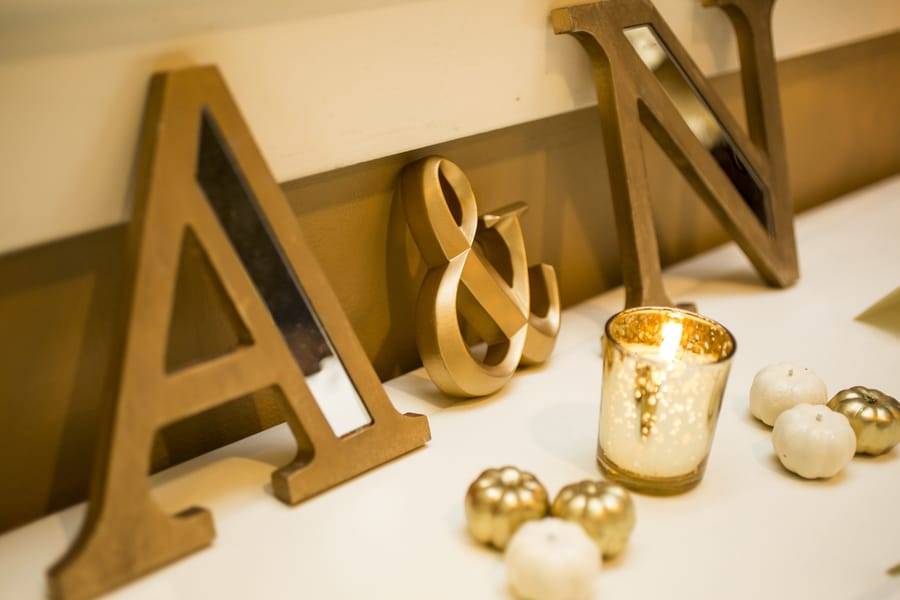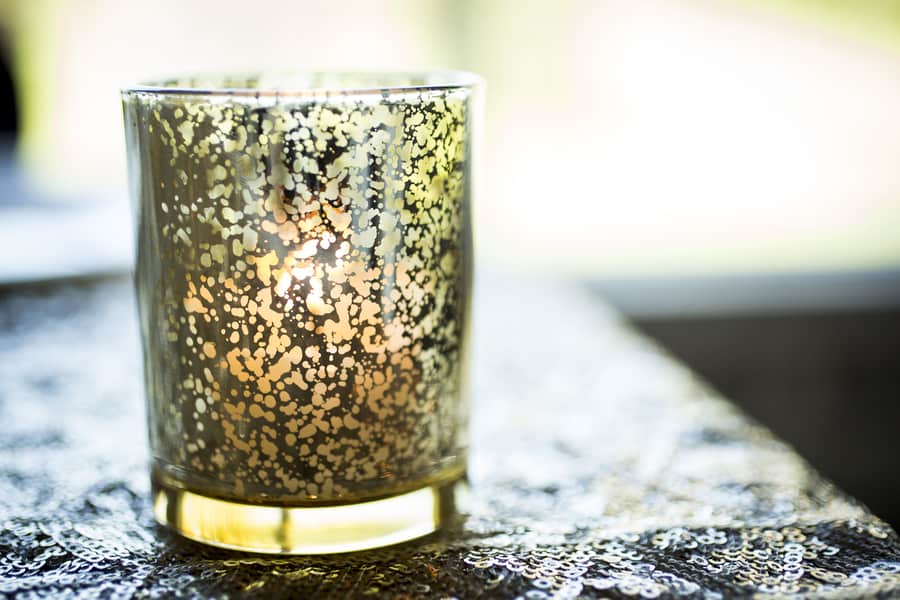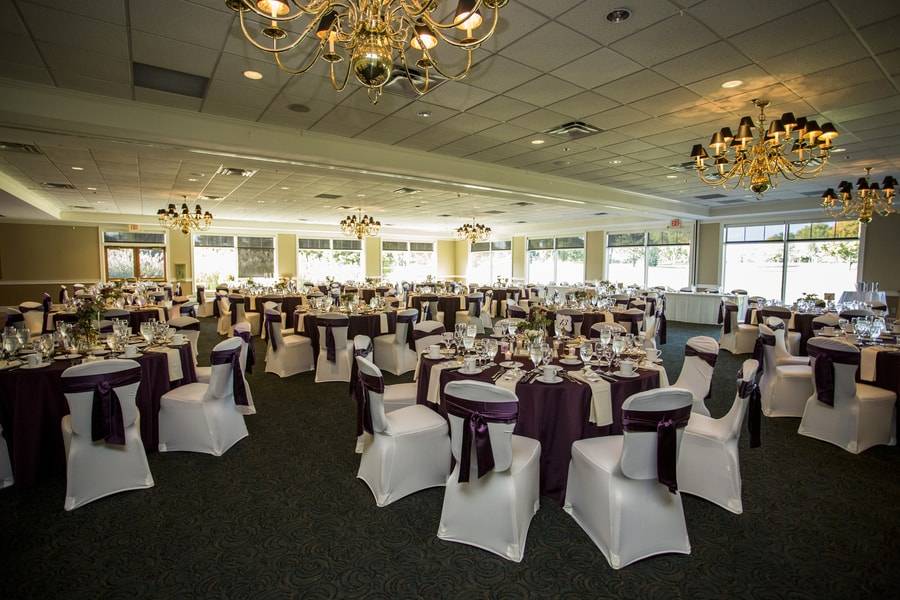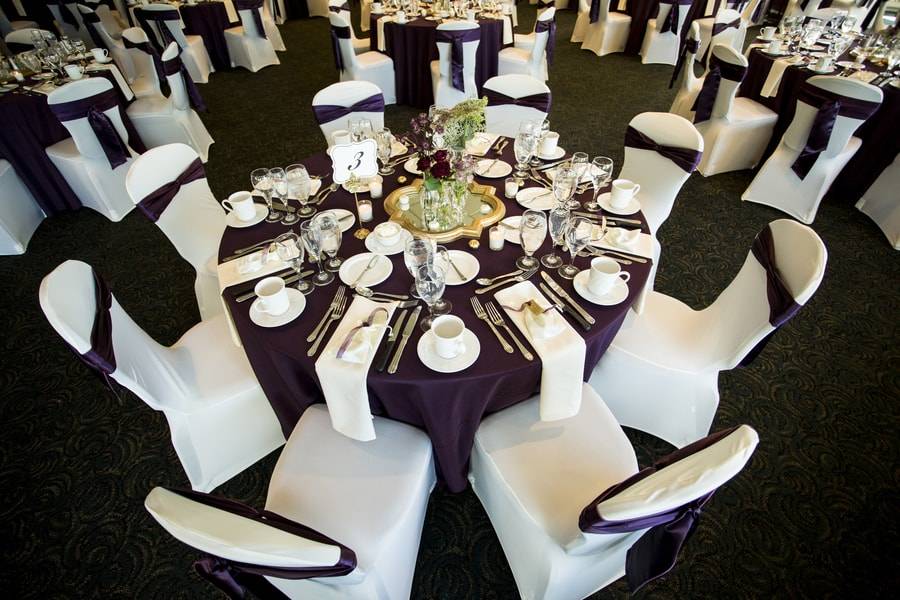 Each table had a gold-framed mirror or gold vintage mirror tray, plus a mixture of four bud vases that they found at thrift shops. They dropped off the vases with the florist several days before the wedding, and they filled them and arranged them on the tables upon delivery. A practical and creative way to personalize every detail!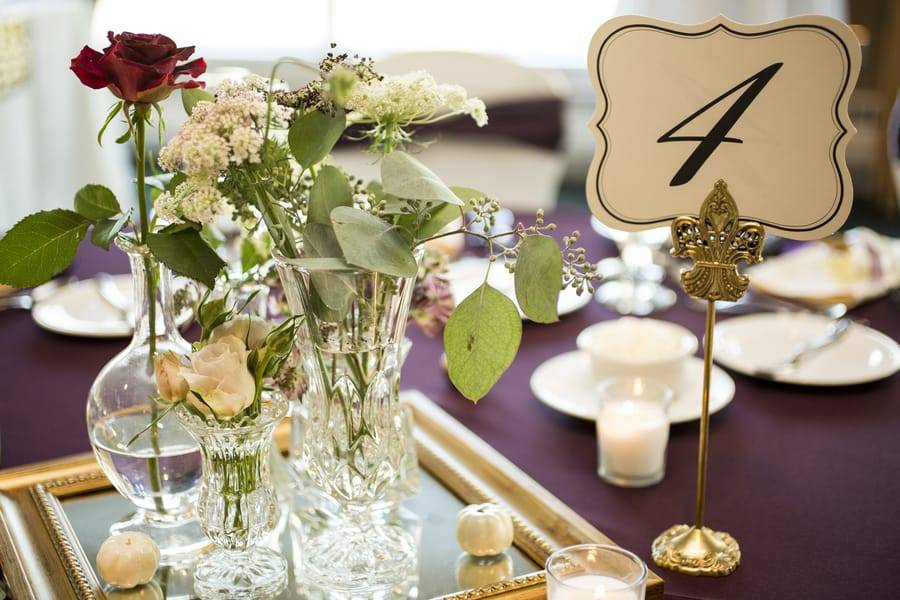 Take this Advice
Anna was very organized, when I went to their house, she had a white board filled with a to-do list that needed to be done before the big day. ~Courtney June/Photographer

Decide early on which elements are important to you and which ones are not so that you can allocate your budget and your planning energy accordingly. We planned our entire wedding in 7.5 months, and the majority of the planning didn't happen until 2-3 months before the wedding. This made the planning a bit hectic, but also forced us to make decisions quickly without much second-guessing. If you go this route, try not to stress too much about the "typical" planning timelines that are everywhere. It is totally possible to plan a wedding in this amount of time. ~Anna Schmidt/Bride
Money Matters
$20,000 – $45,000
About the Photographer
I absolutely love night portraits, this is one area that I am able to shine. I love being able to bring in the surrounding area, but able to control the light on the subjects. I photograph all type of events that include people, weddings, engagements, etc. I am in Minneapolis, but am willing to travel anywhere, including different countries! Contact me through my website or through here.
Vendors
Photographer: Courtney June Photography
DJ: Instant Request
Bakery: Taste of Scandinavia
Hair Stylist: Mani Mela
Floral Designer: Flora Etcetera
Reception Venue: Minnesota Valley Country Club