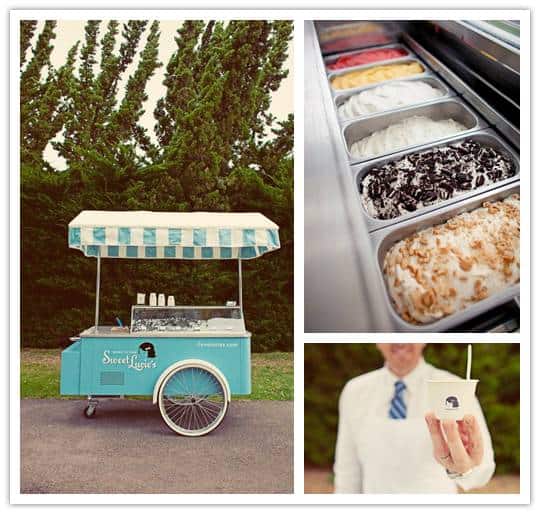 Chalk this up as the strangest way to find great wedding details I've ever experienced.
I was using Google Image Search for something completely unrelated to the Inspired Bride when I came across a photo of an adorable vintage blue ice cream cart. It was so sweet that I naturally clicked through and, to my surprise, found the website of a vendor called Sweet Lucie's, which caters homemade ice cream for events out of the super cute blue cart. I love the idea of serving something other than pastries at a wedding (as I've mentioned before on this post), and having a catering cart seems absolutely perfect to me. Sweet Lucie's ice cream cart carries up to twelve flavors, so you get a lot of great variety in addition to the unexpected surprise of a different type of sweet for your guests.
Images by He and She Photography for Sweet Lucie's – additional photos found via Inspired by This.