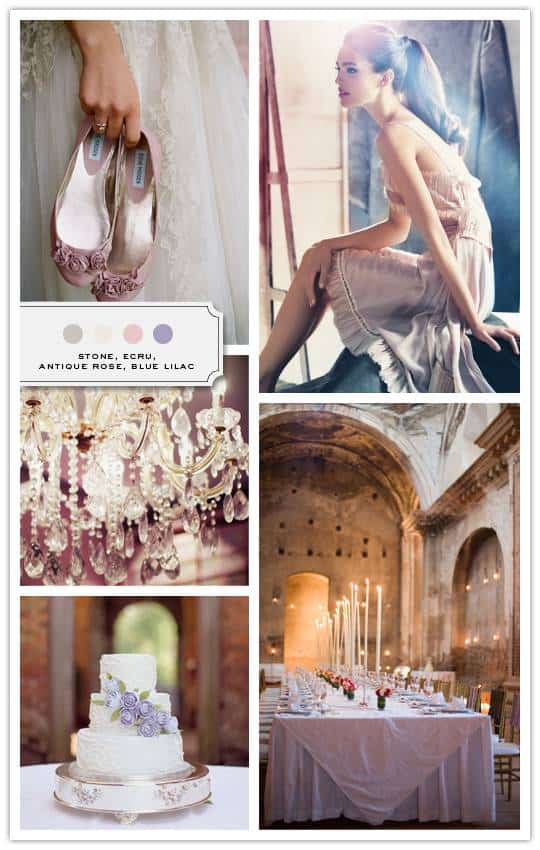 This rosy-hued palette is more sultry than sweet, thanks to the illuminating glow of a crystal chandelier and sky-high taper candles. Paired with aged metallic accents like mercury glass, these muted colors evoke an old-world charm, making them perfectly suited for a vintage-styled wedding. Dress your bridesmaids in a range of rose and lavender shades to finish off the look, and voila — you've got some serious pretty on your hands.
• • ♥ • •
Color Palette Credits:
Shoes, You Look Nice Today Photography
Dress, Norman Jean Roy
Chandelier, Cherry Blossom Girl
Tablescape, Corbin Gurkin Photography
Cake, Simply Bloom Photography
• • ♥ • •
Jessica Edwards Malish is a brand manager at a boutique branding and design agency. She and her husband live and work in New York City. As a recent bride, she fell in love with wedding styling and design and is thrilled to continue the love affair in her guest posts for Inspired Bride.