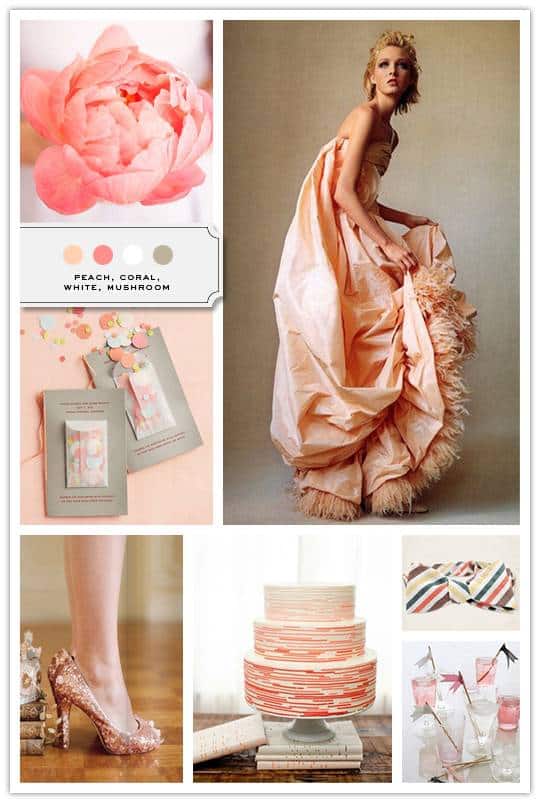 This board is very special to us because it was the starting point of a shoot we recently did! We wanted to incorporate the glitter and glamour we see in weddings these days with the rustic feeling! I love the bow tie, the shoes and… the cake…. that cake got me dreaming from the moment i first saw it!! Last but not least we added some confetti to brighten things up!! We are extremely happy with the end result! Enjoy!
• • ♥ • •
Color Palette Credits:
Flower, via TinyWhiteDaisies
Gown, via Pretty Stuff
Confetti Programs, Martha Stewart Weddings
Shoes, Elizabeth Messina
Cake, Nine Cakes
Drinks, Handmade Weddings via Oh Joy!
• • ♥ • •
Sofia Ferreira is the co-founder of Brancoprata, a wedding company specialized in design and photography. After graduating from University, Sofia soon realized that her love for interior design and weddings was too powerful to be ignored. She gave up her career as a Mathematics teacher and since then she devotes her time to make dreams come true… at least for her couples! She is currently looking for a place to live and work in the historical part of downtown Porto, where she was born.