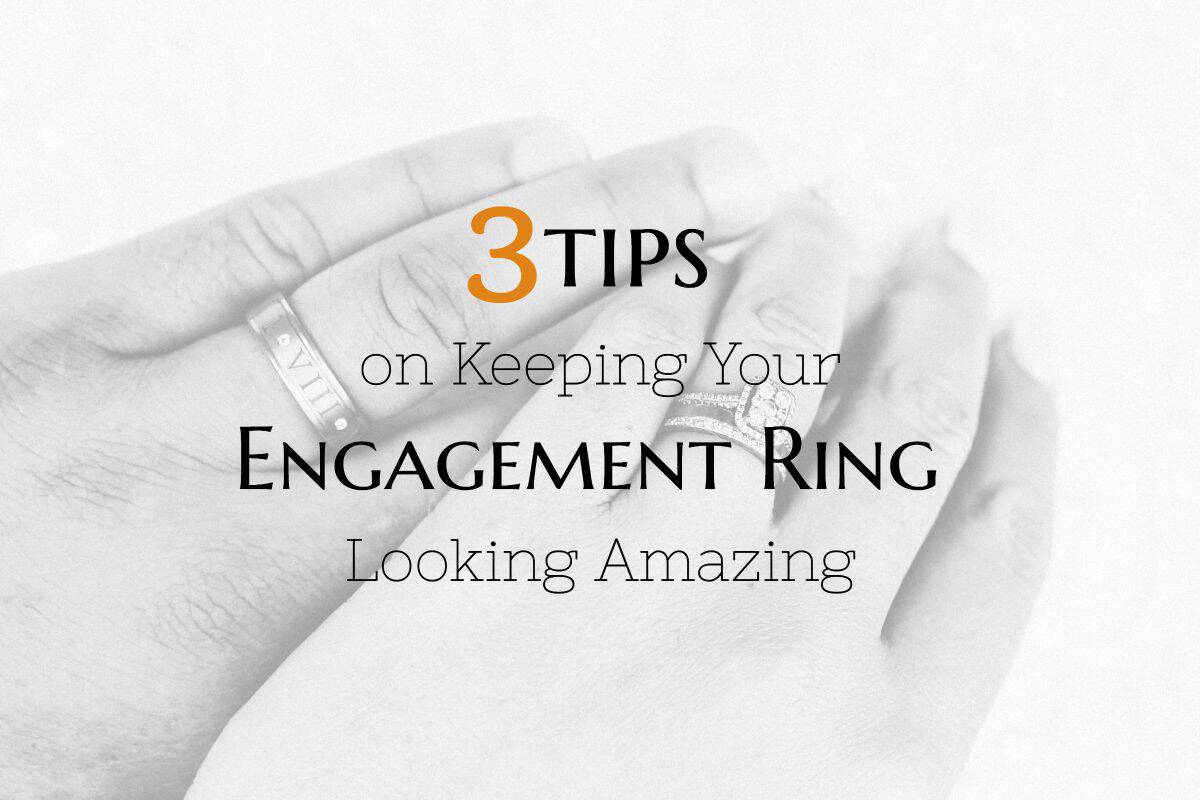 As soon as your partner slips an engagement ring onto your finger, you'll go through great lengths to keep it clean and safe from damage – so much so, it may even look as though your left hand has suddenly gone limp because you're refraining from using it as much as you can. This might be a hilarious mental image but trust this is no joke – for the first weeks of wearing the ring that is symbolic of your new chapter in life, you'll be hyper-aware of it. At first you're not going to want to take it off. As you become used to it, the obsession will wean after a while, but it won't stop you from wanting your engagement ring to look as shiny, clean and new as it did the day you got it.
Here are 3 tips that will help you keep your engagement ring looking amazing!
Wear it with Care
There are many ways that you can damage your ring just doing everyday tasks and if possible you should do your best to avoid these. If you do a lot of handiwork – be it cleaning, gardening or DIY projects – do yourself a favour and take your ring off before you get your hands dirty. These are exactly the kind of actions that could cause scratches, chipping or other damage to your ring, so it's best to be safe rather than sorry. If you're worried you might misplace it, keep a special little ring box or dish near your work area so you can always put it in the same spot for safekeeping.
It is also recommended to take off your ring when you're pampering yourself with rich lotions and moisturizers, as they can leave residue on your ring. Over time, these residues can cause your ring to lose its shine and your gemstones to discolour.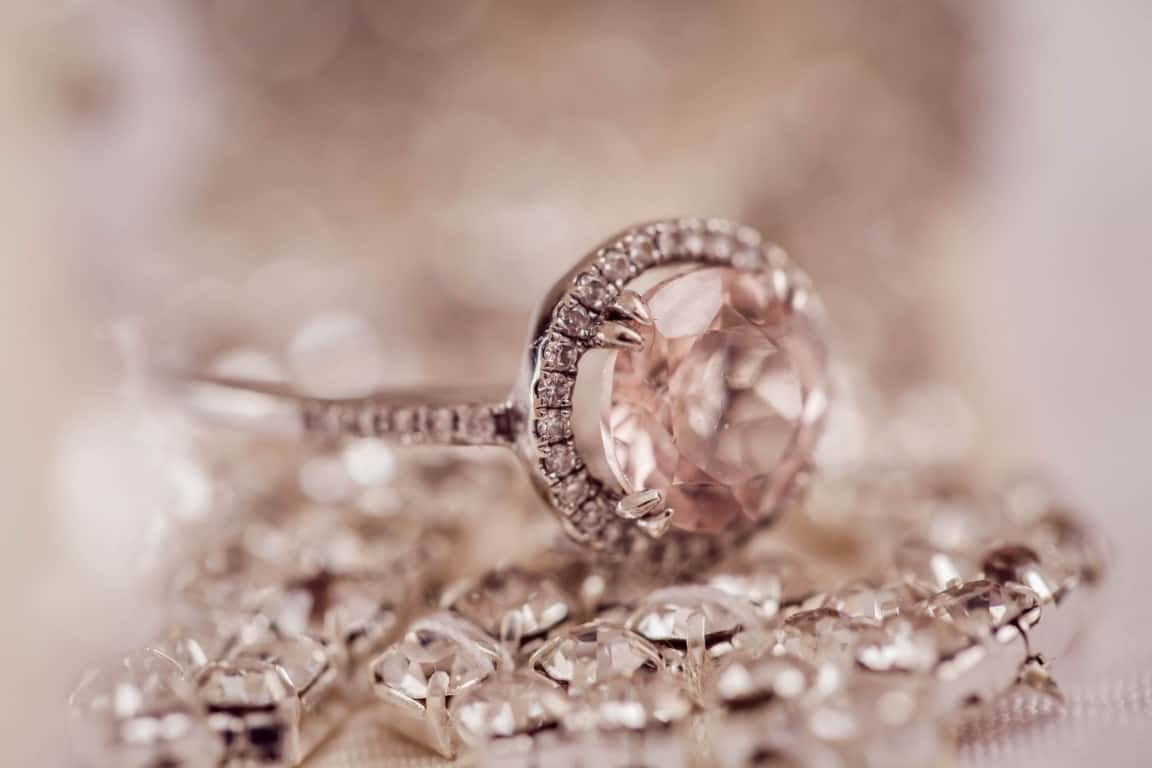 Another important thing to note is that, not only should you wear your wing with care, if it's a diamond engagement ring, you should also handle it with care. A diamond ring should always be picked up by the band, never the actual diamond, as repeatedly doing so may loosen the setting.
Safe Storage
When it comes to ordinary rings, keeping them in a jewellery box together with all your other rings and accessories will suffice. If you've got a honker of a diamond ring however, you might want to consider keeping it in a separate box or jewellery pouch to keep it from get scratched or chipped upon contact with other pieces. Keeping said box or pouch in a safe could give you a better night's sleep too, especially if you live in an area prone to break-ins.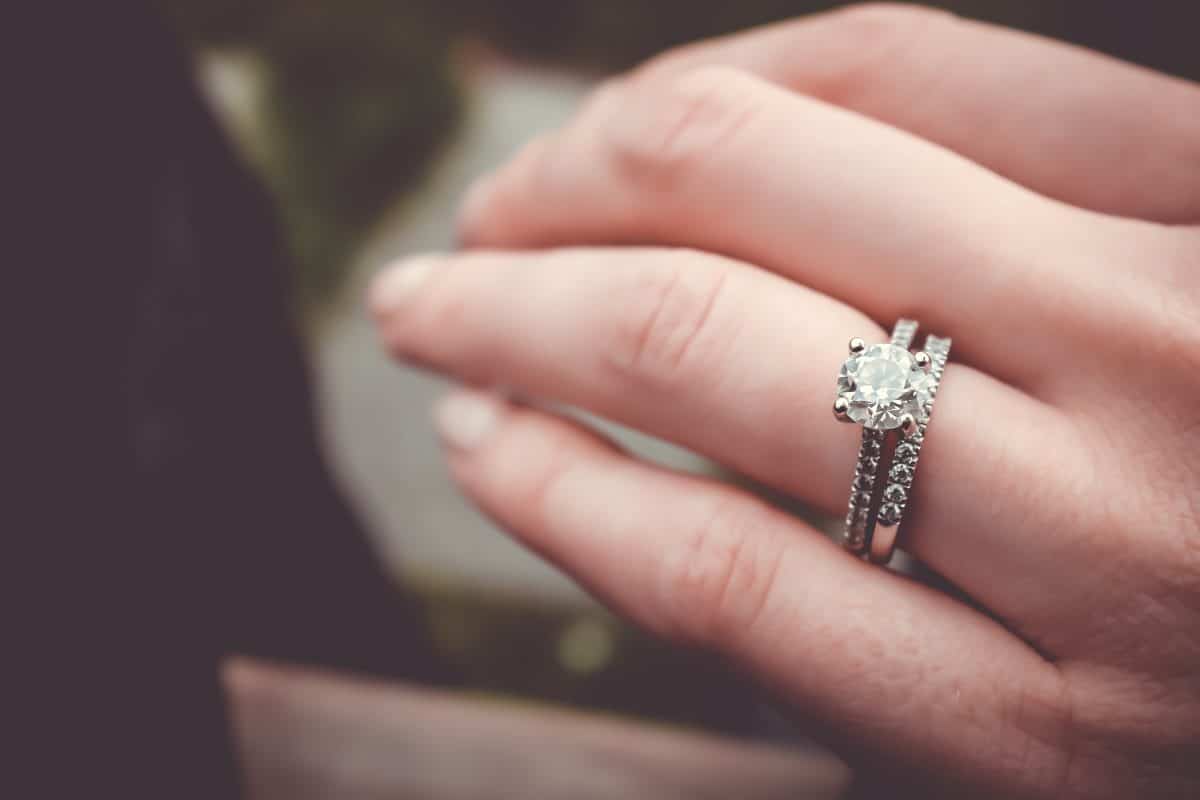 Regular Cleaning
You don't have to clean your ring every day to keep it looking amazing, but regular cleaning will go a long way. Don't worry – you won't have to spend a small fortune on getting it cleaned and polished professionally, as this is something you can easily do at home using your typical household products. Here are two cleaning options:
Ammonia: Prepare three dishes: one with ammonia (1 cup water and 1 ¼ cup ammonia), one with warm water and a little bit of fairy liquid, and one with plain warm water. Place the ring in the ammonia water and let it sit for about twenty minutes. Protect your hands with rubber gloves to retrieve the ring, then rinse it in the bowl of soapy water. Using an old, soft-bristled toothbrush, gently clean the ring and make sure you're getting into the corners of the stone's setting as well. Once satisfied, rinse all the soap from the ring and let it dry on a piece of tissue paper.
Vodka: For minimal fuss, pour yourself a shot of vodka and drink up – just kidding, it's not for you, it's for the ring! Simply place your ring in a shot of vodka and let it sit for a few minutes, retrieve it, rinse it, dry it off et voila – your ring will look as good as new.