Be it downtown or in the suburbs, the surroundings look so much better during autumn – there's an added air of elegance. These photos will probably look differently if they were taken during, say, summer. I don't know, maybe that's just me, but I don't think I'm imagining the sophisticated vibes from this engagement shoot taken around Hayley and TJ's neighborhood and in the city. Add to that the grace and poise of Hayley (the grace and poise you can probably only get after years and years of dancing) and TJ's casual boy-next-door charm, and you've got yourself a classy urban engagement album. Best wishes to this elegant couple!
Click image to enlarge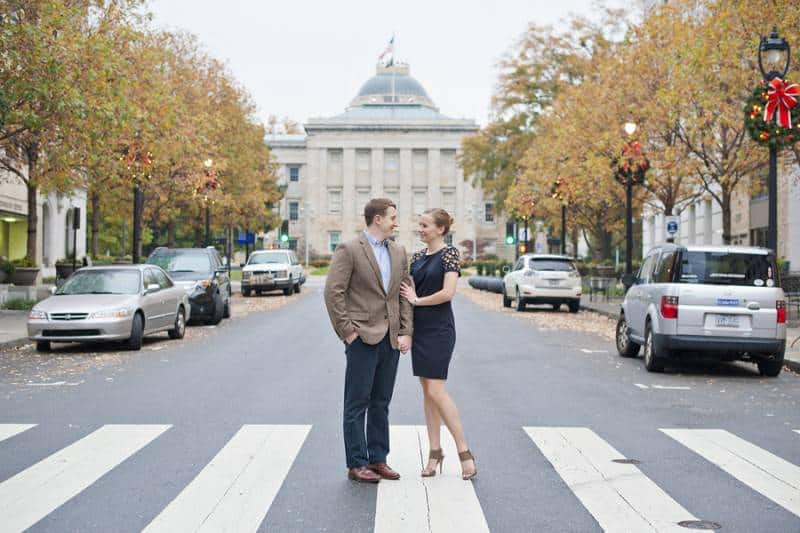 Like. Click to Vote
>
The Album Story:
I wanted to portray Hayley and TJ's effortless love for each other. Hayley is a dancer, so I wanted to capture her elegance as well, and it really shows in the photos.
The Location:
Hayley and TJ live in Raleigh and that's where they've established their home together. We wanted to photograph them in a more casual environment, like their neighborhood, and then go downtown with all the city lights.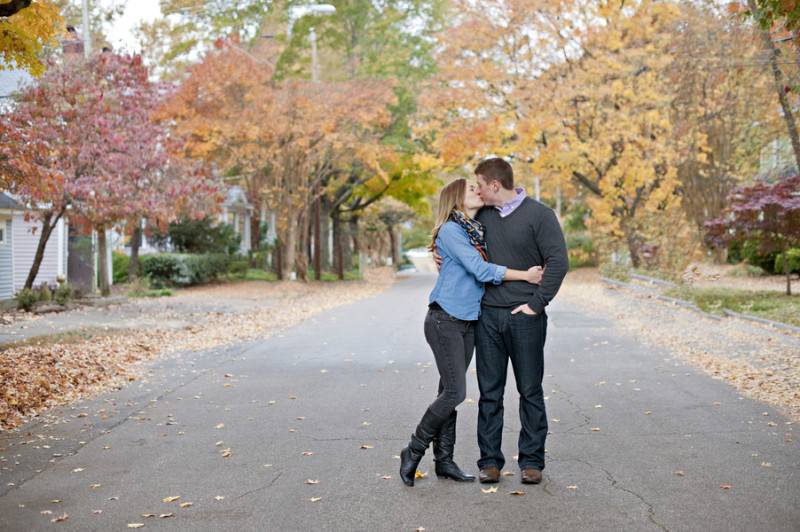 The Outfits:
With the fall colors so beautiful and bright in Raleigh, we wanted Hayley to wear something that wouldn't blend in, but had pops of color. For her more dressy look, Hayley wore a gorgeous navy dress that just screamed classic, chic elegance.
Just Relax:
I try to make couples laugh as much as possible. I met Hayley and TJ through a mutual friend and have known them for several years, so that helped. Normally, I just try to be as relaxing as possible and have my couples enjoy themselves – it's supposed to be a fun time in their lives!
A Hint For the Wedding Day:
I think from seeing Hayley and TJ's style in their engagement photos, their wedding will be casual and fun, but with an air of classic, effortless elegance.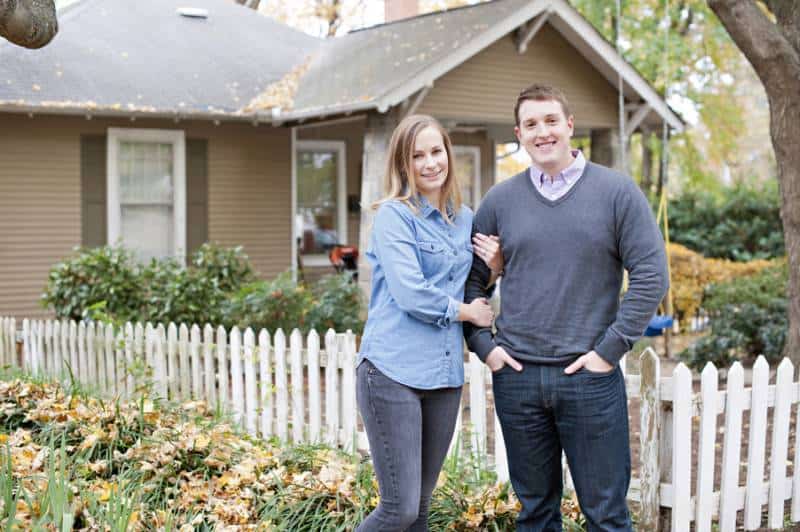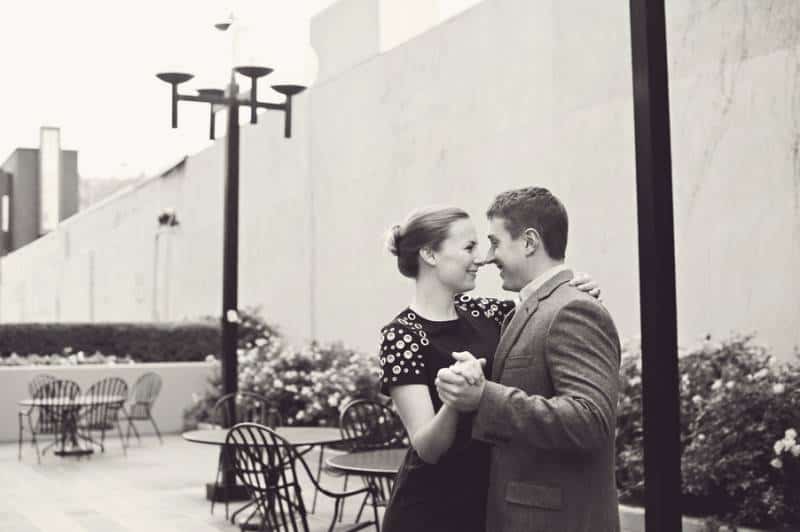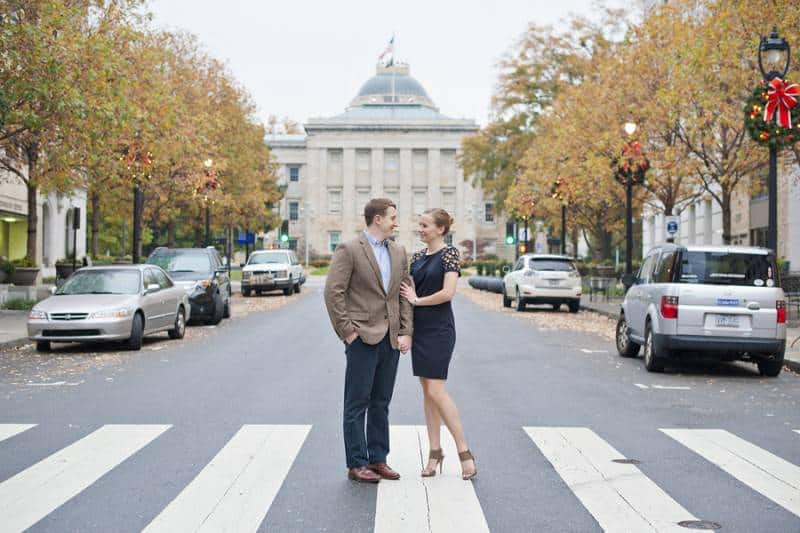 VENDORS:
Photographer: Erica Akroyd Photography
Other Location: Downtown Raleigh