Being a newlywed is awesome in so many ways . . . when is new romance not, after all? Two lovebirds, dizzy with exhilaration, love-struck and stood before a big, promising future stretching into the horizon, full of hopes and dreams and inspiration! It's the sort of stuff poets write about, after all. But being a newlywed can have its drawbacks, too. For one thing, as magnificent and spot-on as your dream wedding may have been, it probably set you back at least a few thousand dollars unless you eloped straight to the county clerk's office instead of Honolulu.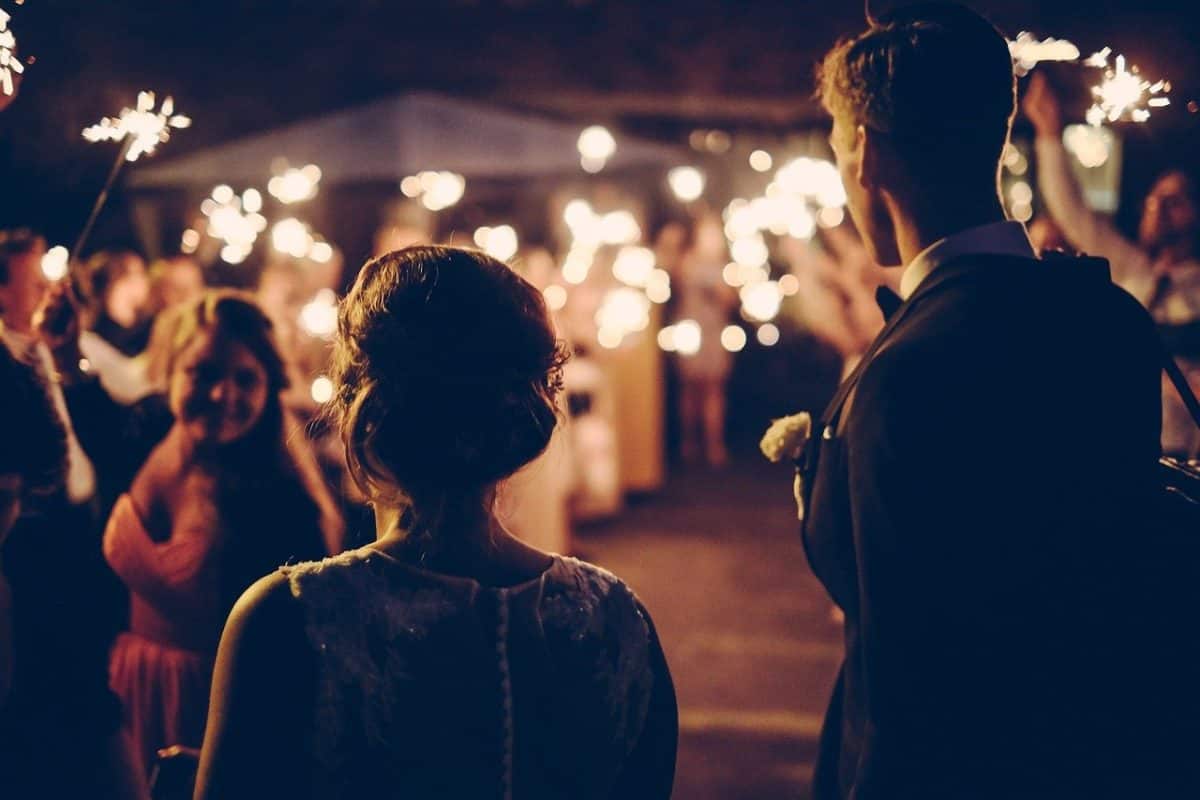 And even if the ceremony wasn't too hard on your wallets, the simple costs of moving in together, setting up a household and combining your belongings can in itself be a huge expense. For those of us who live in a big city, transportation can be one of the biggest expenses of all if you consider the car payments, maintenance cost, gas, cost of downtown parking and the list goes on! Fortunately, there's hope! Have you ever considered using an electric scooter to get around instead?
I know what you're probably thinking. It sounds a trifle ridiculous . . . a grown man or woman, cruising down the snowy sidewalks of Chicago with a sleek electric scooter underneath her heel-clad feet, is the sort of thing you might see in an old school Meg Ryan flick. But take it from someone who knows – not only are they convenient and cheap, they're also actually pretty fun to use. Not too long ago, I was once a newlywed (in the not-so-hard streets of Austin, Texas) with a cute little hobby blog and barely enough cash to feed myself and my new hubby with plenty of Ramen noodles TV dinners under my belt, let alone buy a car. My commute was roughly 6 miles round trip. I considered a bike, but the hilly roads of Texas coupled with the summer heat would have made for sweaty, exhausted mornings in the office, and hoofing it was right out. So it was definitely too far & messy to walk everyday (especially in July/August) but too short to justify the cost of owning a car.
A friend suggested I look into electric scooters. I did my research and came across a blog post that mentioned the durability of GoTrax, and I was curious enough to go have a look. For a cool $250, I can go home with a commuter scooter that could get me from A to B with zero sweat, and to my surprise I really enjoyed it. Plus, I was able to save on car payments. Total steal!
There are several models to consider if you'd like to give GoTrax a look, too. They're one of many electric scooter companies out there nowadays, but in my opinion one of the best by a far cry. First off, they're an American company from my home state, Texas. Second, their customer support is just awesome & super friendly (ask for Sam!). Their scooters are just super durable, fold-able & light! So I can literally carry it like a bag up a flight of stairs with no problems!

The GKS. The runt of the litter, but formidable in its own right, the GKS is for short trips (under 4 miles) and will carry around 154lbs, a good deal less than the other three models at GoTrax which can handle 220.
The GXL V2. With an average speed of 15.5mph, this guy is the GKS's big brother. It'll take you between 9 and 12.5 miles before it needs its 4 hour break hooked up to the charger.
The XR. This was my first scooter, and oh boy did I love it. It's 250 watts and charges up in about 3 hours; better, it'll take you for 12.5 miles and up before it cries off, which was perfect for my 7 mile commute.
The XR Ultra (in the picture below). This is the top tier at GoTrax and what most new customers seem to gravitate towards. It tops out at 15.5mph and will get you 16 miles no sweat. Give it a shot if you work a little further away.
Don't break the bank to get to work as a newlywed. Trust me on this one, give electric scooters a shot before you say yea or nay. You might end up sticking with them!