You're getting married. You have your dress picked out. Now it's time to figure out what your bridesmaid's will be wearing on your special day.
Input
Your bridesmaid's should be included as much as possible. Take your bridesmaids out collectively as a group and decide as to what colour and what type of dress you would like. This allows for no disappointments and it makes your bridesmaids feel like their opinions are valued.
Choosing Contrasting Dresses
You should definitely stand out from your bridesmaids. One way to do this is to make sure that the dresses are a contrasting color from yours, whatever you choose. Many brides will wear a sash on their dress that matches their bridesmaids' dresses. This is a great way to tie things together.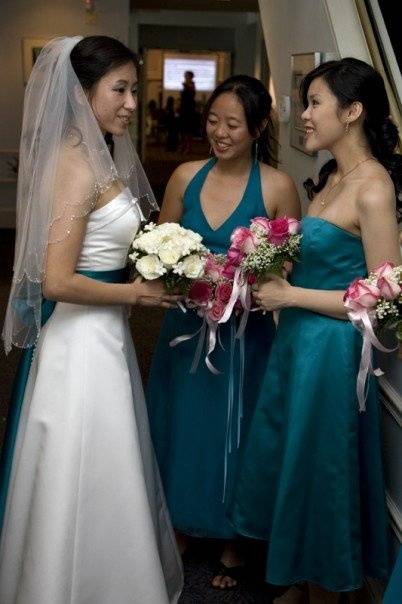 Matching Bridesmaids Dresses
At one time, brides made their bridesmaids wear all the same dress – same style, same exact color, same cut, etc. These days, brides are trying different things. For instance, choosing the same color but different shades is a great way to have matching dresses but allowing everyone else to have their perfect sense of style.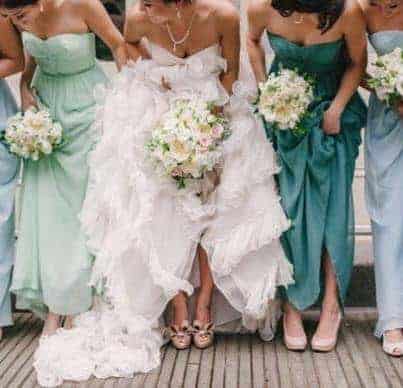 Who pays?
Bridesmaids typically pay for their own dresses, but in some cases, the bride will pay for them. No matter what you decide to do, you need to be forthright with the bridesmaids and let them know your plans. Consider making it easier for bridesmaids who are having a difficult financial time by paying half or helping somehow.
Have Fun
Choosing bridesmaid's dresses does not have to be a daunting task. It may seem stressful when you think about it, but have fun with it. Make a girl's day. Go to the spa or get manis and pedis. Make shopping a priority but be sure to have a lot of fun at the same time.